It is difficult to quantify a "nice" Spring, but it sure seems as though the last couple of months have been quite pleasant in Houston, Texas. We've had a few storms, which is normal for spring, but mostly we've seen partly to mostly sunny weather, fairly dry air, and cool but not cold nights.
But now, the party's over. I'm sorry to report that Spring, 2019, died this weekend. As recently as Sunday morning, lows were in the low- to mid-60s for much of the region, but starting this today we're going to see a string of mornings in the 70s, with May and then June right around the corner. Spring was 75 days old.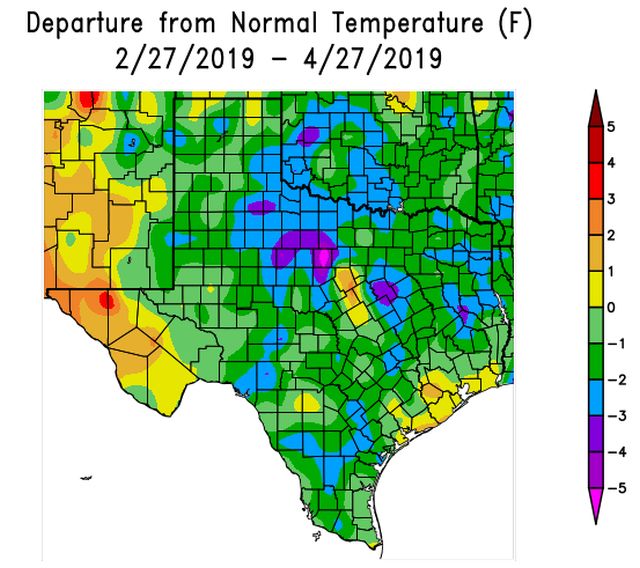 Monday
After a lovely, sunny weekend, we'll see the return of partly to mostly cloudy skies today, although there still should be enough sunshine to allow high temperatures to push up into the mid-80s. The bigger story will be the return of onshore winds, which may gust up to about 20 mph this afternoon from the south. With muggier air and mostly cloudy skies tonight, low temperatures on Tuesday morning will only fall into the low- to mid-70s for the region.

Tuesday and Wednesday
The mid-week will be mostly gray, with only a little bit of sunshine. High temperatures will push into the mid-80s, and lows will only fall into the low 70s. With all of this moisture you'd expect some rainfall, but chances are likely only going to be in the 20 to 40 percent range, with mostly light rainfall due to a capping inversion over Houston. The potential for heavier rain, of perhaps 0.5 inch or more, will exist for inland areas such as the Brazos Valley, but closer to Houston I'd expect only very slight accumulations.
Thursday and Friday
The forecast for the end of the week lacks clarity. With all of the southerly winds this week, we're going to see very high levels of atmospheric moisture over Houston, but it appears as though a cool front (and its associated lift) will stall before reaching the region. Therefore, while we can't rule out some dynamic weather to end the work week, mostly likely we're looking at light- to moderate rain showers in Houston, with area-wide accumulations of perhaps a few tenths of an inch. Highs will be in the mid-80s, with lows getting down to around 70 degrees.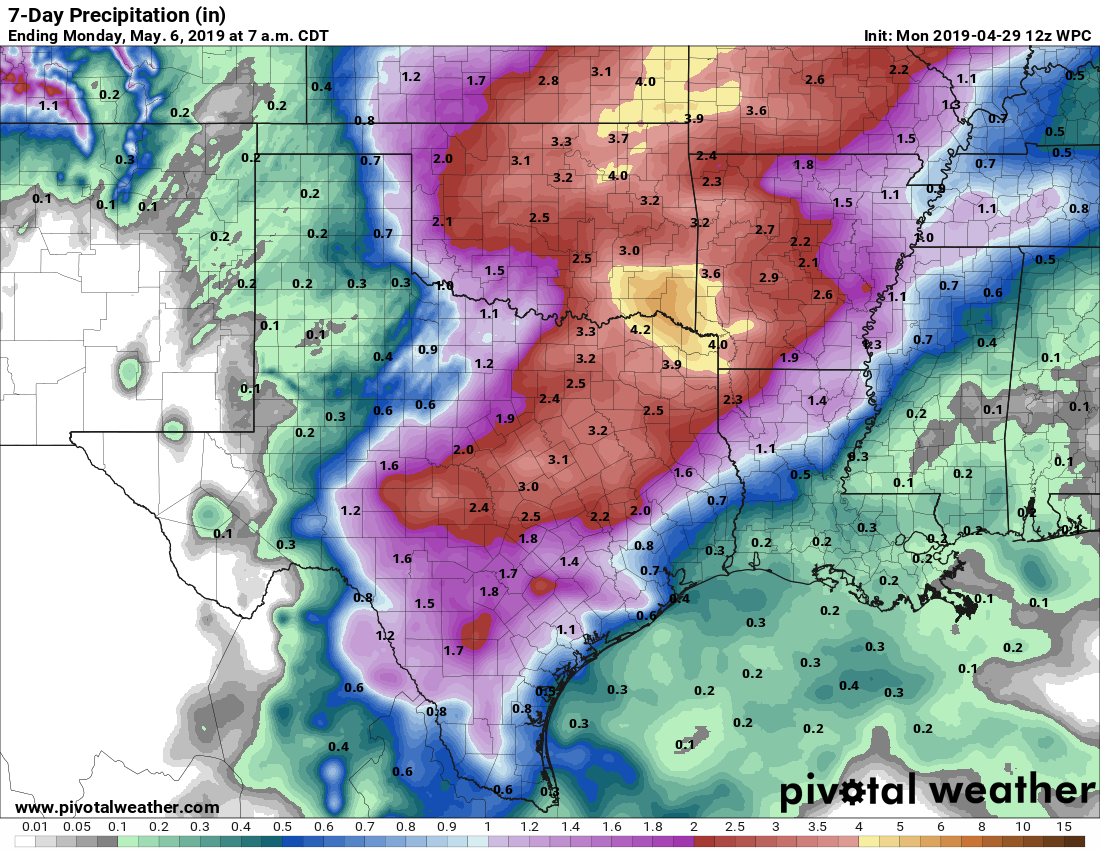 Saturday and Sunday
It is hard to have too much confidence in the weekend forecast, although at this point Saturday looks wet, with more on-again, off-again mostly light showers, while Sunday may see some clearing skies. At this point—and it's early, so don't hold us to this—Sunday looks to be the better day for outdoor activities with some clearing skies, sunshine, and highs perhaps in the 80s. At this point we'd be thrilled with one nice day for the upcoming weekend.