Good morning. As we discussed in Monday's post, we're not going to see much sunshine from now through Saturday, and aside from Wednesday our weather will be unseasonably warm. The good news is that we don't see any conditions that should be too disruptive during the busy Thanksgiving travel weekend.
Tuesday
Some very light showers are possible today in Houston, but for the most part this will simply be a gray, warm day. Southwest winds will bring warm air into the region throughout the day, and this could push high temperatures into the upper 70s or low 80s—it will be warmer to the southwest of the city despite the persistent cloud cover. The region will experience another warm night before a cold front arrives early on Wednesday.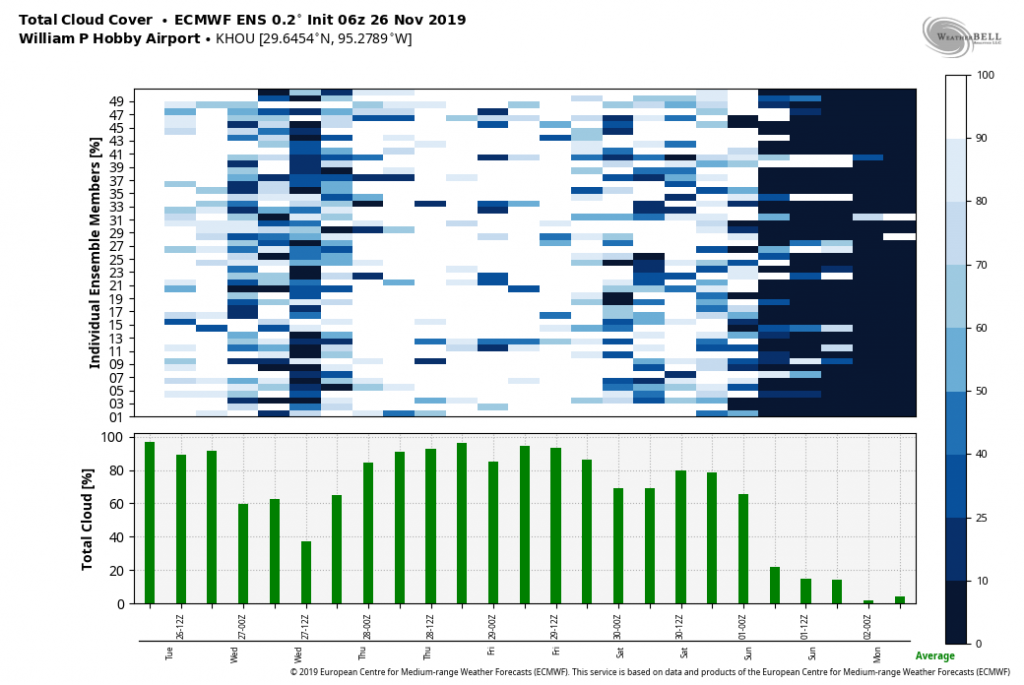 Wednesday
The aforementioned front will arrive around midnight to the northwest of Houston, and should sweep through the area before sunrise on Wednesday. The front's passage may be accompanied by some diffuse, light to moderate showers, but we don't expect any really organized activity. We may see some partial clearing of the skies on Wednesday, allowing highs to rise into the mid- to upper-60s, but this November-like weather won't last for long as the front stalls and returns as a warm front later Wednesday night or Thursday morning.
Thanksgiving
As we've been saying for awhile, Thanksgiving should be a mostly gray, humid affair with sunrise temperatures of around 60 degrees rising to the mid-70s. There will be enough moisture to squeeze out some very scattered, light rainfall, but likely nothing that will last too long or provide any meaningful accumulations. Lows Thursday night will struggle to fall below 70.

Friday
This will be another day a lot like Thursday, albeit with temperatures a few degrees warmer. The way to think about rain for most of this week is that it may always look threatening out, but for the most part it's not going to rain, and when it does it probably will be light to moderate rainfall. The heavier stuff will probably remain north of the metro area.
Saturday and Sunday
This will be a weekend of two halves. Saturday will be gray and warm, with highs pushing up to near 80 degrees. Rain chances will remain in the 30 to 50 percent range. However at some point—shortly after noon? after sunset?—a cold front will surge through the area and scour the moisture from the atmosphere. The bottom line is that Sunday should be a mostly sunny day, with highs in the 60s.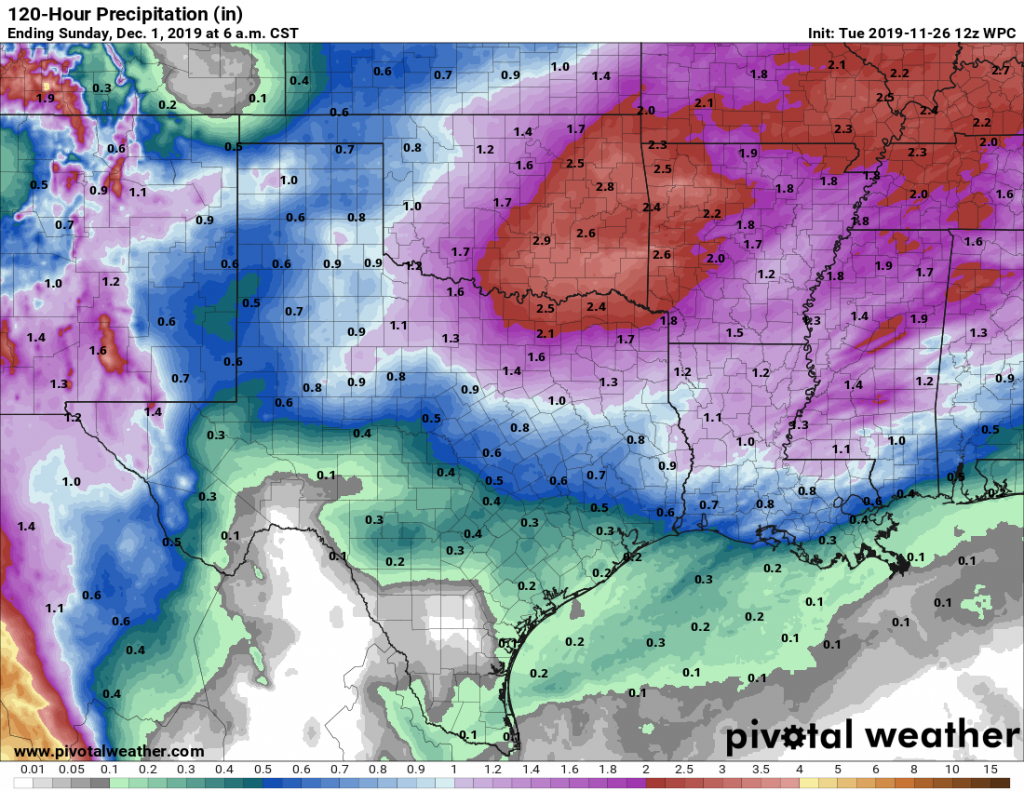 Next week
Sunday and Monday nights should drop into the 40s (maybe 30s for inland areas) before a slow warm-up next week. We're not seeing another humidity fest like we're going to see this week, but the forecast after next Tuesday is not particularly clear at this time.
Fundraiser
This is the last week of our 2019 Space City Weather fundraiser—thank you so much to everyone for your generous support!