The cold front has finally pushed all the way into Houston and Galveston this morning, and it is going to be a cold day for the region. Yes, I said cold—as in temperatures this afternoon will likely remain in the 50s for much of the area. And the big change with this front is that it will have sticking power, as we anticipate cool, dry air hanging around into early next week. In today's post we also discuss Hurricane Zeta, which is intensifying as it moves toward southeastern Louisiana and Mississippi.
Wednesday
The front has moved to the coast, but it still will require another shove to completely pass through. Essentially, as Hurricane Zeta moves into the Norther Gulf Coast today, and toward the northeast, this front will follow. In the meantime, we're likely to see on-and-off light showers today, with northwest winds of 10 to 15 mph. Rains should end this afternoon, from west-to-east. As the front gets pulled away, we will see some clearing skies tonight, and lows should drop into the 40s for much of the area.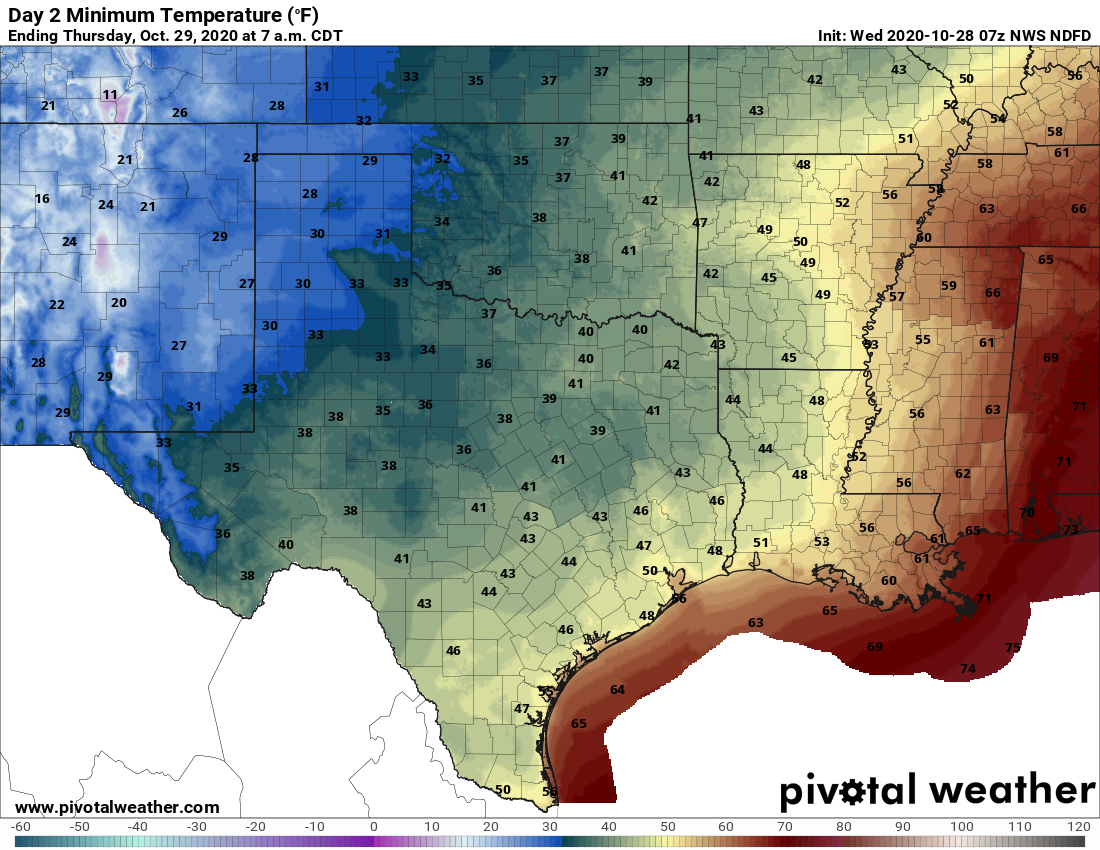 Thursday
Skies should be clear Thursday, but we'll see fairly pronounced northwesterly winds as the front moves well clear of the area, perhaps gusting to 25 mph. Despite sunny skies high temperatures will probably crest in the mid-60s for most. It will be another cool, clear night with blowing winds.
Friday
Sunny, highs near 70. Damn near perfect.
Saturday and Sunday
This weekend will see fine weather too, with highs in the 70s, and lows in the 50s. A reinforcing front should reach the region by Sunday night or so, but with a dry atmosphere we don't expect any rainfall.
Next week
The front should keep Monday and Tuesday of next week on the cool side, before we warm back up toward the 80s by Wednesday or Thursday. Rain chances likely won't return until the end of next week, at the earliest.
Tropics
Zeta has strengthened into a hurricane overnight with 90-mph winds, and is moving rapidly toward the Mississippi River delta where it will likely make landfall this afternoon as a Category 2 hurricane. This will produce a greater than anticipated storm surge, particularly from the mouth of the Pearl River to Dauphin Island, Alabama.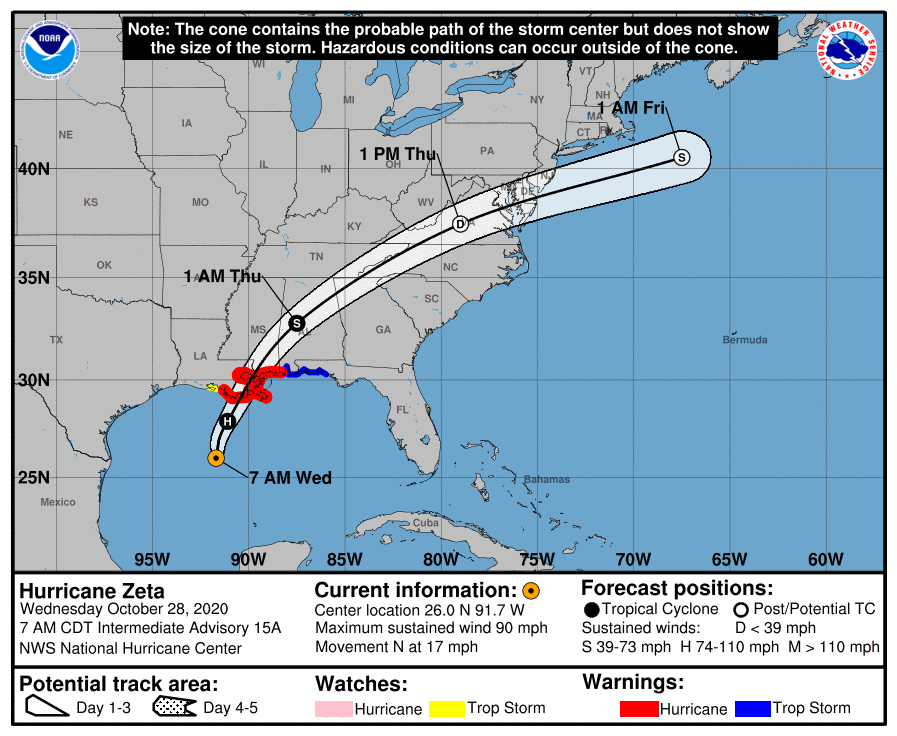 The storm is moving quickly enough that, although it will generate heavy rainfall, accumulations should generally be less than 5 inches for most areas as storms move through. The other big concern is wind, with hurricane-force wind gusts likely in New Orleans this afternoon.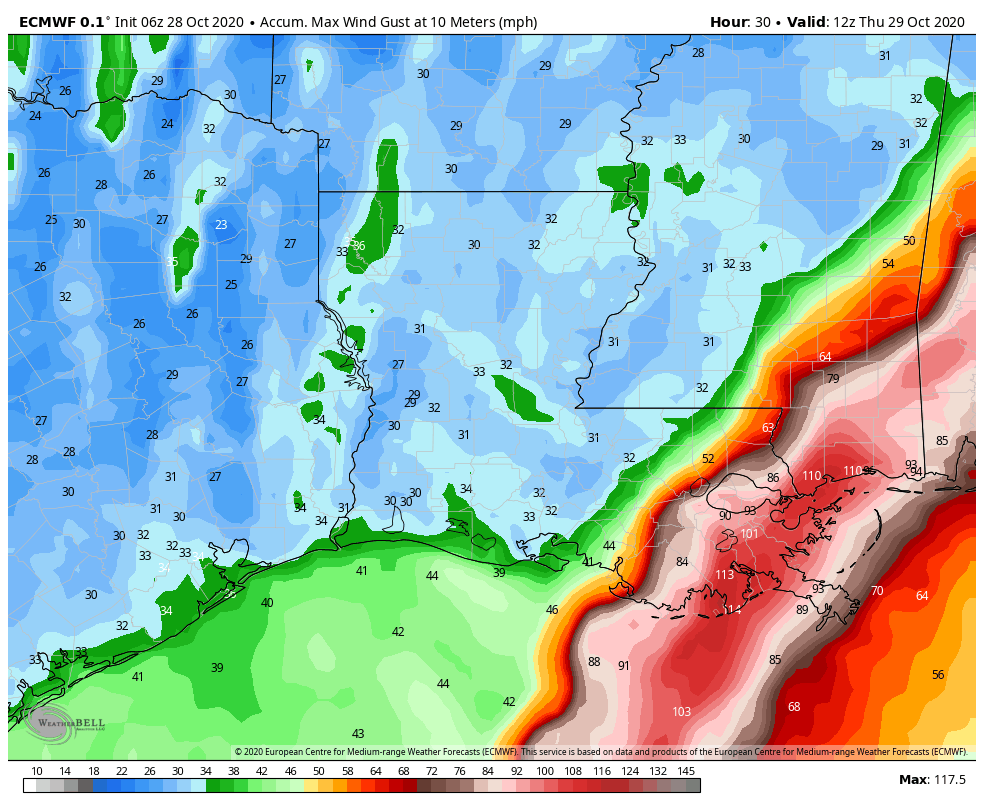 Conditions should rapidly improve in Louisiana and Mississippi after the storm passes, and this cold front follows through, with a sunny, placid weekend ahead for the northern Gulf of Mexico coast.