As recently as Friday, many parts of the Houston area saw temperatures reach 80 degrees. But a potent front that blew in early on Sunday—a few gusts near 40 mph were recorded later in the day—will bring our region its coldest weather of the season. A light freeze is likely tonight for all but the urban core of Houston and coastal areas.
Also, today is the final day of our 2020 fundraiser—you can buy merchandise or simply donate funds. The response this year has been just wonderful. In addition to raising plenty of money to keep Space City Weather humming and improve our offerings, we're going to be donating more than $5,000 to the SBP charity that helps people rebuild after hurricanes.
Monday
Winds are continuing to blow from the northwest this morning, and may gust up to about 20 mph throughout the day as cold, dry air continues to move into the region. Skies will be mostly sunny, but highs will only briefly rise above 50 degrees for most areas. As winds die down tonight, the region will see its coldest night since February. Much of the area, excepting coastal counties, will see a light freeze early on Tuesday morning, and a freeze warning is in effect for much of the region.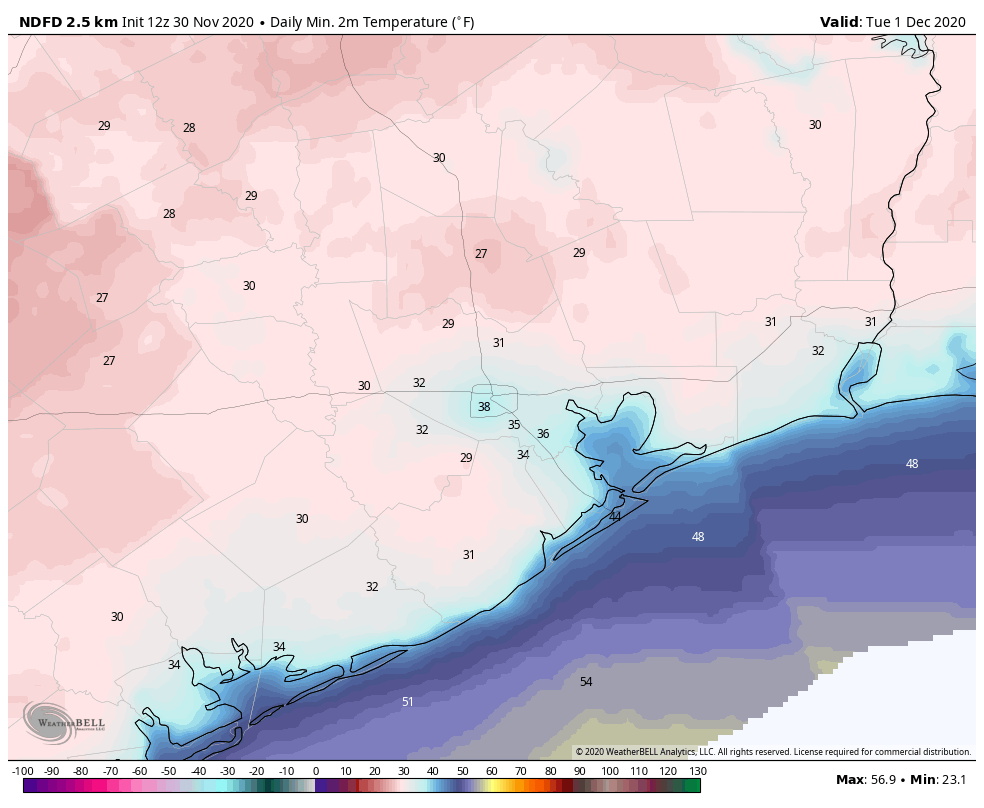 Tuesday
After a cool start, Tuesday will warm into the 60s. We'll start out with sunny skies, but as winds shift to come from the south, we'll see increasing cloud cover during the late morning or afternoon hours. Lows Tuesday night will only drop into the 50s for most of Houston.
Wednesday
Conditions will be mostly cloudy on Wednesday as the next front approaches our region. Although the timing of this system is still not locked in—it probably will move through Houston some time during the middle of the day—it does seem likely to bring another shot of rainfall as it passes. Most of the area will see, roughly, on the order of 1 inch of rain. Precipitation chances will probably end Wednesday evening, or so. This will be another reasonably strong front, but it likely will not drive the region's temperatures below freezing in Houston.
Thursday and Friday
Houston will enjoy a pair of sunny, winter-like days, with highs in the 50s and lows likely in the 30s for inland areas, and 40s along the coast.
Saturday and Sunday
Temperatures will begin to rebound by the weekend, but at this point our best guess is that highs will be around 60 degrees both days, with lows around 40 degrees. Skies should be partly to mostly sunny—so for now we expect a rather nice winter-like weekend!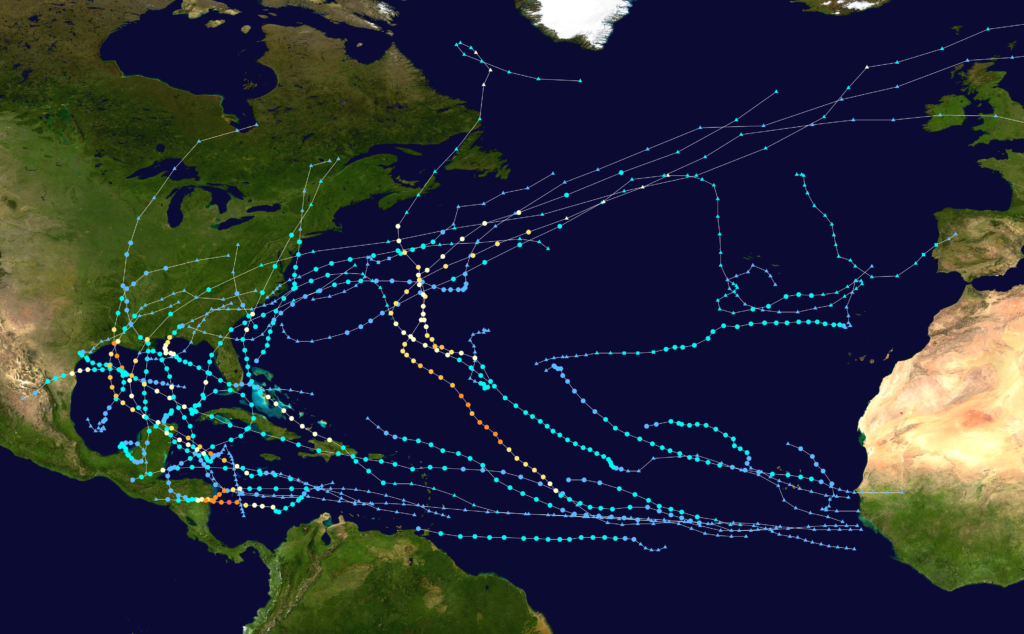 Tropics
The Atlantic hurricane season officially ends today, and it has been a record one, with 30 total storms, including 13 hurricanes. (It's always possible that we may see one more stray storm in December). Houston was directly affected by Tropical Storm Beta in September, but also experienced indirect effects from hurricanes Laura and Delta. Matt and I will have more to say about this season of seasons in the next week or so.