Hurricane Ida has rapidly intensified overnight, seeing a steep pressure fall and maximum winds increasing to 150 mph. Very nearly a Category 5 hurricane, Ida should reach the southern coast of Louisiana, about 50 miles due south of New Orleans, around Noon today.
This will be the most devastating hurricane to hit the region since Katrina, 16 years ago today. For some areas, in some ways, it will be worse. The eyewall of the storm will pass very near to the New Orleans metro area. Hurricane-force winds extend across a 70-mile diameter.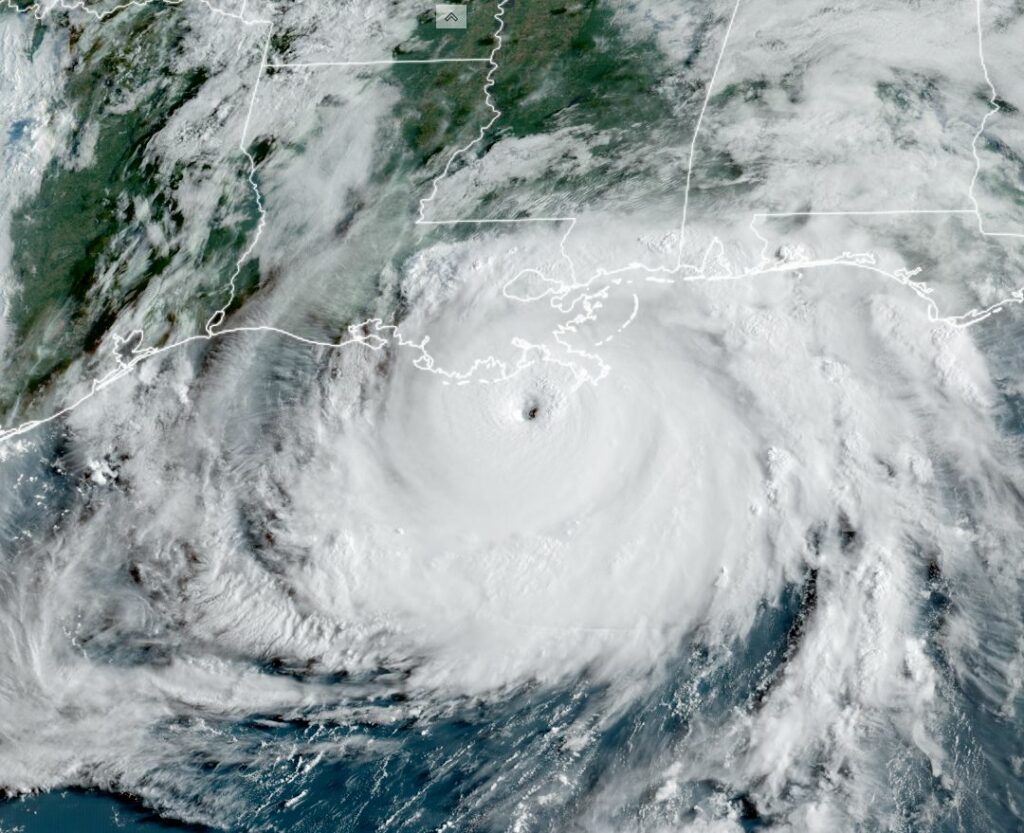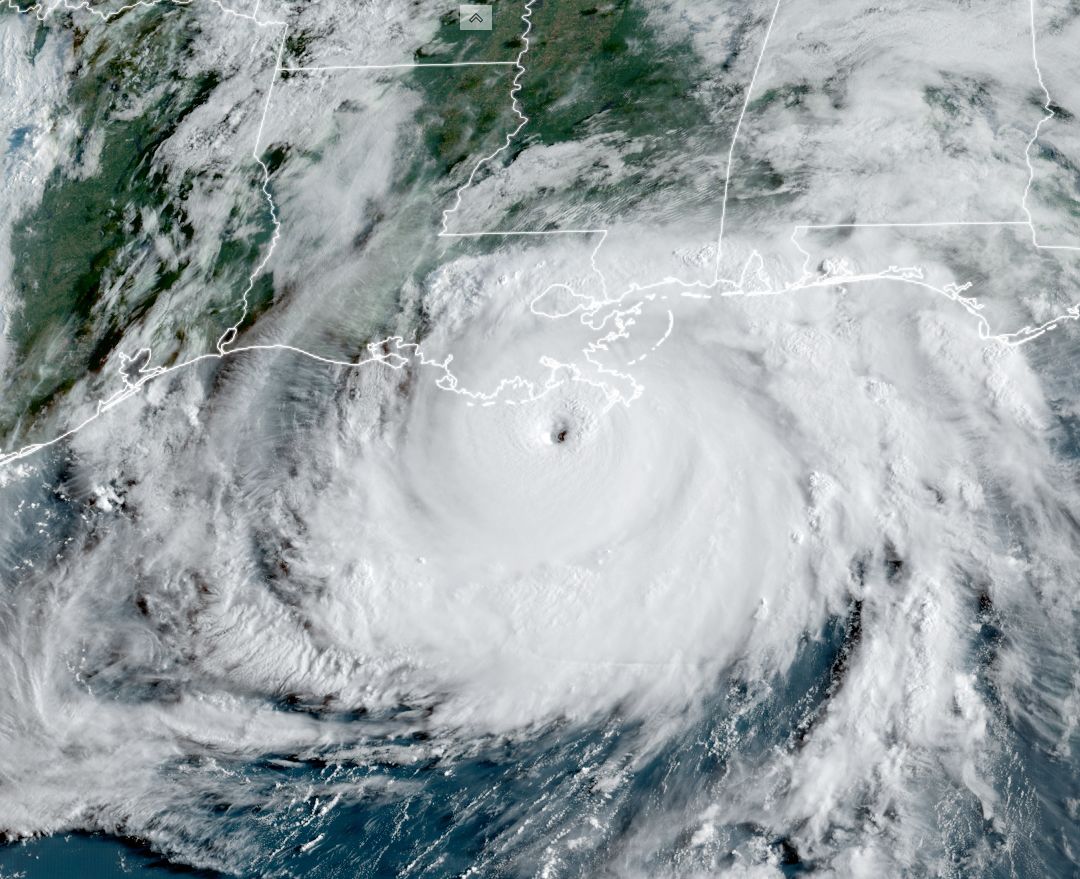 Over the next 24 hours parts of Southeastern Louisiana will experience sustained winds well above 120 mph with higher gusts, 15 to 20 inches of rainfall, and a storm surge of 12 to 15 feet. For the New Orleans area, the winds and rainfall should be significantly greater than experienced during Katrina, although the surge should be less. This storm will offer a stiff test of the levee system built after Katrina struck the below sea-level region in 2005.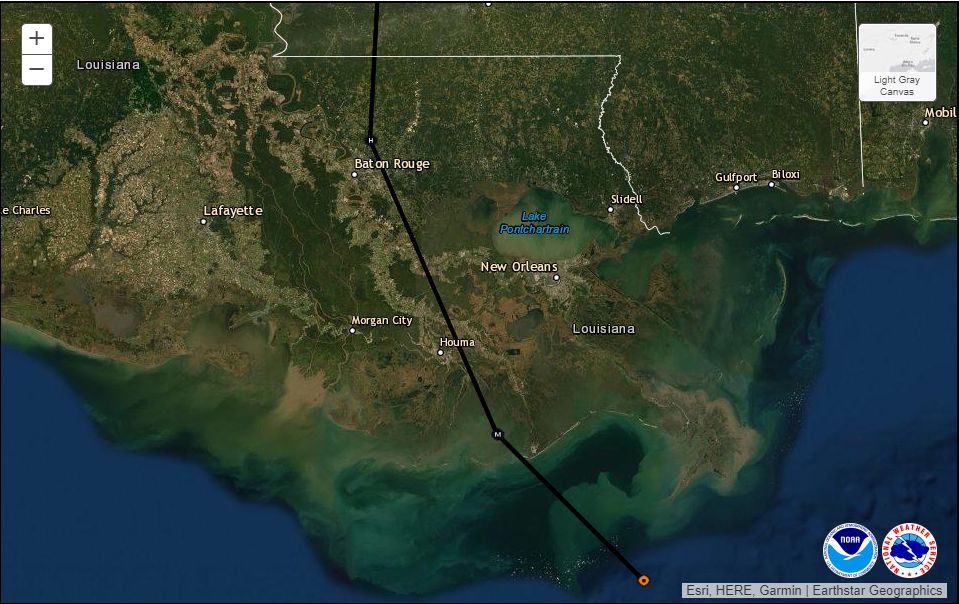 Ida will be barreling into a low-lying, swampy part of the U.S. Gulf Coast. The storm surge will move easily over this region for miles. While parts of the coast of sparsely populated, there is also major infrastructure in harm's way. Jeff Masters and Bob Henson have an excellent rundown of damages this region experienced during Katrina, including a complete shutdown to the Port of New Orleans and weeks of delayed barge traffic. Impacts will be similarly severe this time around. Food and fuel prices should rise across the country.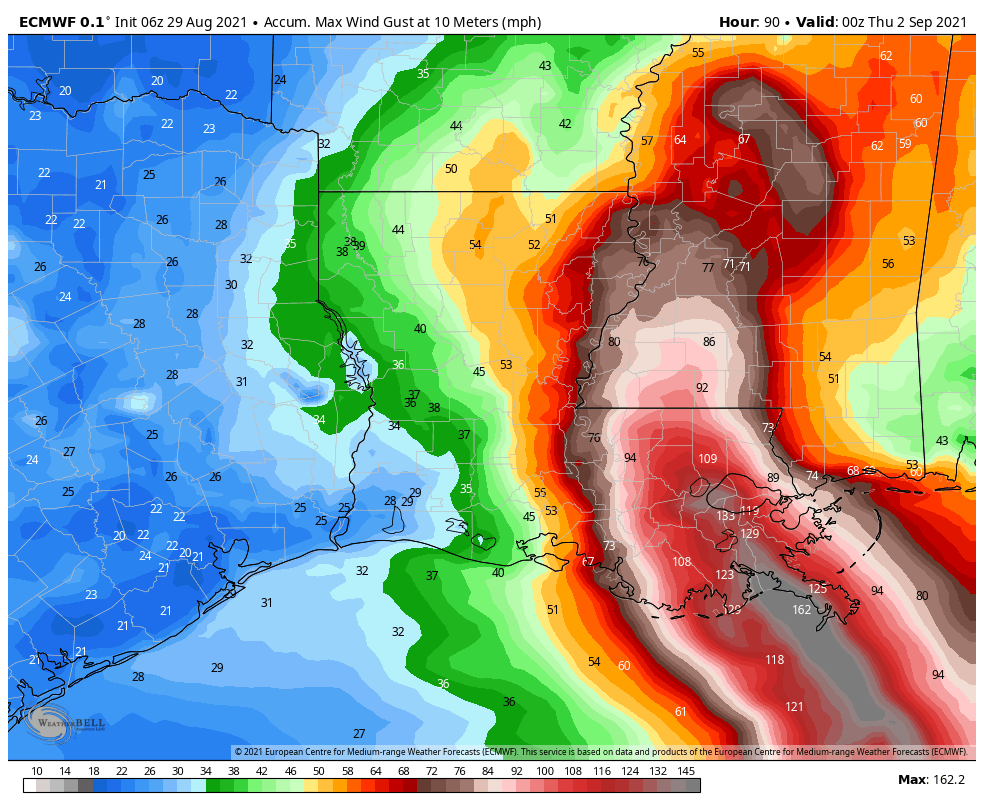 There is no way to sugarcoat this situation. For those who survive, months of misery await the inhabitants of Southeastern Louisiana. Normally recovery efforts are led in Louisiana out of Baton Rouge, the state capital, which is about 100 miles inland. However, Ida is forecast to pass just east of Baton Rouge, with sustained winds of 100 mph. It seems very probable that Ida will knock out power along the entirety of the region's most populated core, from New Orleans to Baton Rouge. The state—which has one of the worst COVID-19 outbreaks in the country, and nearly 500 patients in ventilators—will lose much of its ability to function. This is just an exceptionally grim situation.
As a forecaster there is not much else to say. The storm is here, and it is a gut punch. Ida is a nightmare scenario for the state of Louisiana. We must stand ready to help them survive, recover, and rebuild.