For Houston, Hurricane Harvey's rainfall ended on Tuesday, August, 29. A few parts of the region have seen some light showers since then, but essentially it has been bone dry for the last 12 days. This has been exactly what the doctor ordered in terms of recovery from what likely will be the costliest natural disaster in US history. And the low humidity has been nice too. Yet already, our soils are starting to dry out. So when is the rain going to return? The short answer is not soon.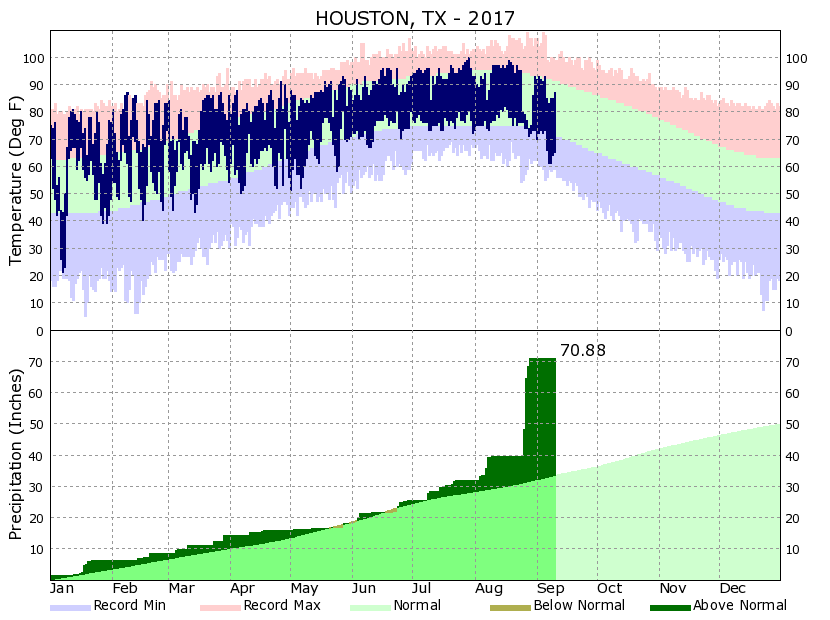 Today
For most area school districts, this morning represents a second "back to school" day, and we will have fine weather, with lows this morning in the 60s, and highs today in the mid- to upper-80s.
Tuesday
We're going to have one more really nice fall-like day on Tuesday, with lows generally in the low 60s across the area and some really nice, dry air blowing in from the northwest. Highs will be in the upper 80s. Savor the mornings, because change is coming.

Wednesday through Friday
Change has come. Sometime on Wednesday winds will shift to the southwest, and eventually the south, which will have the effect of bringing more typical September-like weather back to Houston. We can expect highs of around 90, or in the low 90s, and overnight low temperatures in the low 70s. Rain chances remain near zero.
Saturday and Sunday
Some atmospheric moisture will return to the area, but it's going to have to contend with high-pressure. So, for the most part, expect rain chances to remain very low this weekend, with high temperatures continuing in the low 90s.
Tropics
Hurricane Irma moved into Florida on Sunday, bringing widespread effects, including power outages, damaging winds, and a large storm surge. It could have been worse—interaction with Cuba weakened the storm by about 40mph, and its strong winds bypassed the Miami area—but it's still going to be pretty bad. A lesser rainfall and wind threat, Irma moves into Georgia today.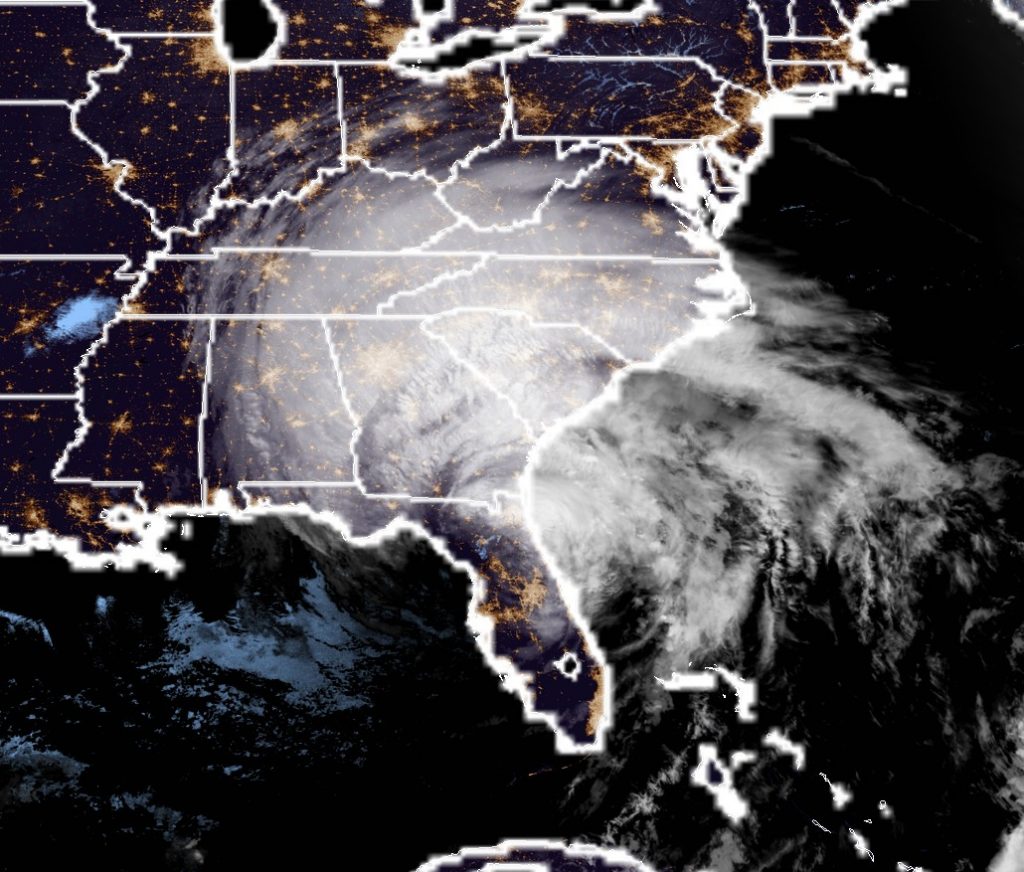 Hurricane Jose continues to meander around the southwestern Atlantic Ocean, and it has weakened somewhat to a 105-mph storm. Despite some very hyperbolic predictions about Jose recurving to eventually hit the United States, we don't expect that to occur at this time. Most likely, it will remain off shore and not become a significant threat.
Elsewhere, the tropics pose no immediate threat to Texas or the rest of the United States or Caribbean Sea.