Yesterday's drought monitor update showed that drought has indeed expanded around the Houston area, rather significantly too.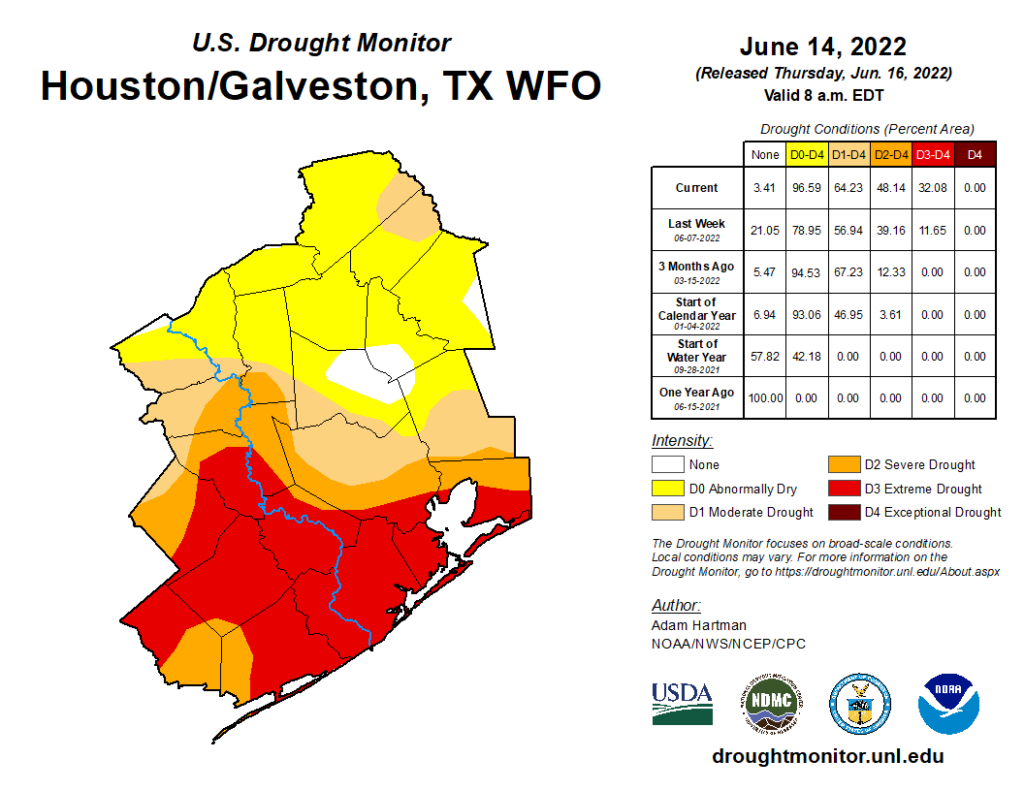 Coverage of drought increased almost 10 percent, while coverage of extreme drought (Level 3 of 4) in the southern half of the region almost tripled week over week. We are still well behind 2011's pace. At this point in 2011, the entire metro area was in level 4 of 4 (exceptional drought) compared to 0 percent today. But we are clearly in drought now, and it's only going to get more extensive from here.
That said, we may get a little relief today!
Today
Today is beginning on a quiet, warm note once again. But there are actually some showers on radar in Louisiana, which indicates a weak little disturbance passing by. As that moves through our area today, we should expect to see at least a handful of showers or downpours develop. Let's be fair here: Rain chances are only about 20 to 30 percent, but it's the highest they have been recently and the highest they will be for a while to come.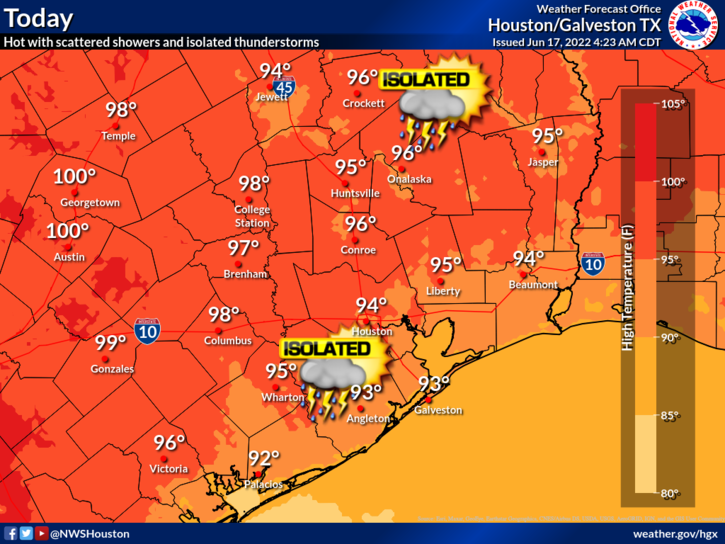 There's a better chance you won't see rain today than you will, but at least there's a chance. Aside from that, expect mid to upper 90s with sun, clouds, and a touch of Saharan dust still.
Saturday and Sunday
For the weekend, the good news is that if you're planning anything for Father's Day or Juneteenth celebrations, you probably won't get rained on. The better news is that the Saharan dust will be outta' here as well. So it will look a bit less hazy outside.
Of course, we stand a really good chance at finally breaching the 100 degree mark officially this weekend (yes, many of you already have reached this point but IAH has not), particularly on Sunday. Either way, it looks hot.
Next week
More of the same. 100 degree chances are with us Monday and maybe Tuesday with very slim to no rain chances. Atmospheric moisture levels look rather low most of next week, so I don't expect much if any rainfall for most of the week.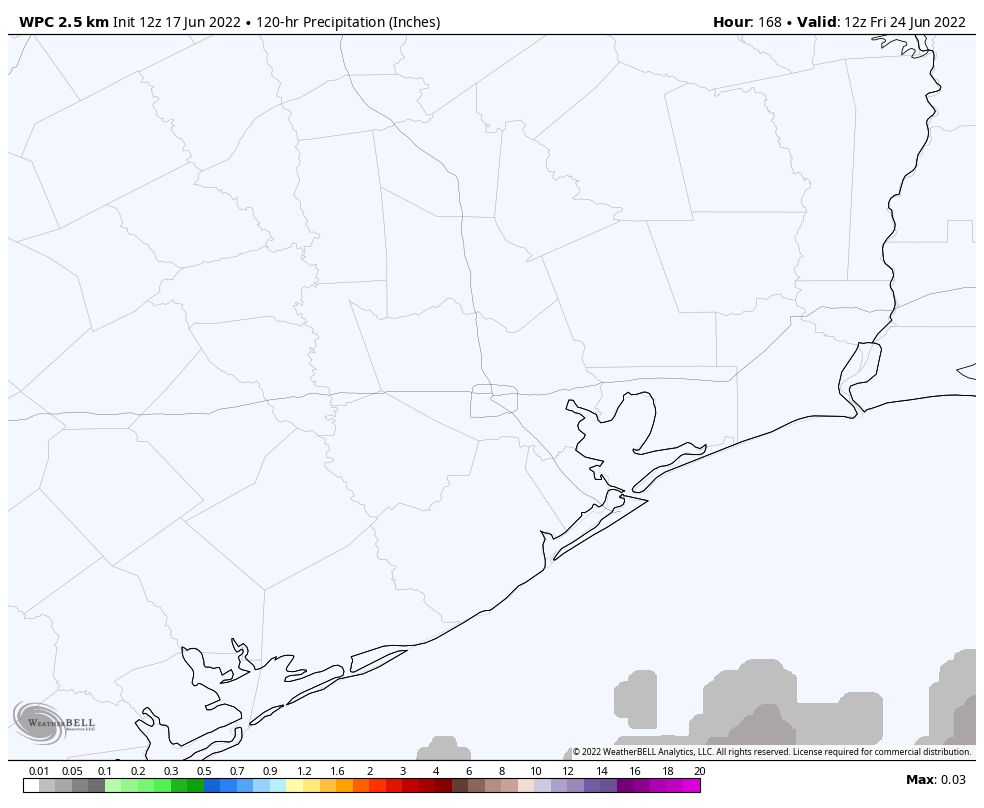 Temperatures may actually bottom out on Tuesday or Wednesday. With a rebuilding ridge toward the end of the week, we may actually see our hottest weather of summer so far. More on that Monday. Whether it's 98 or 102 next week, it's just going to be hot.
Nothing out there we need to monitor for the tropics at this time.
I'll leave on a quick note: If you missed Eric's post yesterday, version 1.5 of the Space City Weather app is now available, and we encourage you to upgrade and inform us of any bugs you encounter. Thank you as always for your support.