When we launched the Space City Weather app last year, our goal was to give Houston-area residents everything they needed to know about local weather in a fast, readable, and intuitive format. We feel like we met that goal, and judging from your reaction, so did you! We were blown away by the number of downloads, which quickly surpassed 100,000, and has continued to grow. We're also glad to see people using the app, particularly when it was needed most during periods of severe weather.
Because that was just the beginning for the app, we asked what features you'd like to see, and to let us know about bugs and frustrations. You gave us plenty of feedback, and for the past few months we've been using that data to make a more perfect SCW app. In large part due to your generous support during our 2021 fundraiser, we've been able to make some significant upgrades.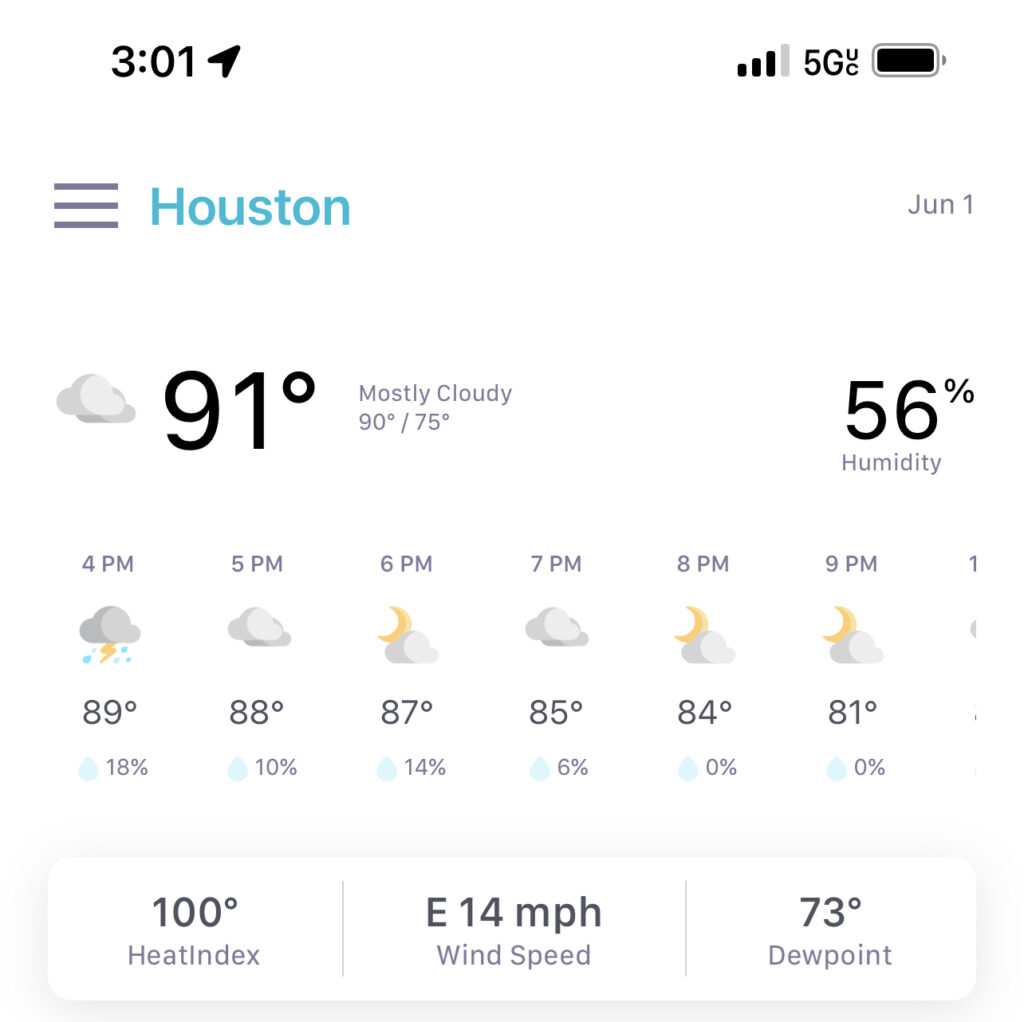 To that end, today we're announcing version 1.5, and we consider it a collaboration with our users. Here's what is new:
• The Houston area is a big place, and weather in one locale can be dramatically different from conditions in another. So we've more than doubled the number of cities in the app to a full dozen. We now track Houston (IAH), Hobby airport, Conroe, Galveston, Katy, Tomball, Beaumont, League City, Sugar Land, Lake Jackson, Baytown and Pearland. Tap the three-line menu in the upper left of the main page to see the list, and switch locations.

• We've added rain chance percentages to both the hourly and daily forecast tables on the main page.

• There's a new, live National Weather Service radar page, accessible by tapping either the radar thumbnail at the bottom of the main page or the new Radar icon at the bottom of the app. You can zoom in and out to get a closer or wider look at radar conditions.

• You can now toggle between Fahrenheit and Celsius in Settings.
• We've fixed some frequently reported bugs, such as Android users' inability to zoom in and out of images.

• There are tweaks to the layout and interface to make the app more attractive and intuitive. For example, the Settings icon is now found at the top of the list of cities for quicker access.
There are two things we have not changed. We still don't collect your personal information or do any kind of tracking. And, of course, there's still no hype in Eric and Matt's blog posts.
The new version of the app should be showing up as an update for both iOS and Android users. And if you haven't yet installed it, you can find it in the Apple App Store and Google Play Store by searching for "Space City Weather."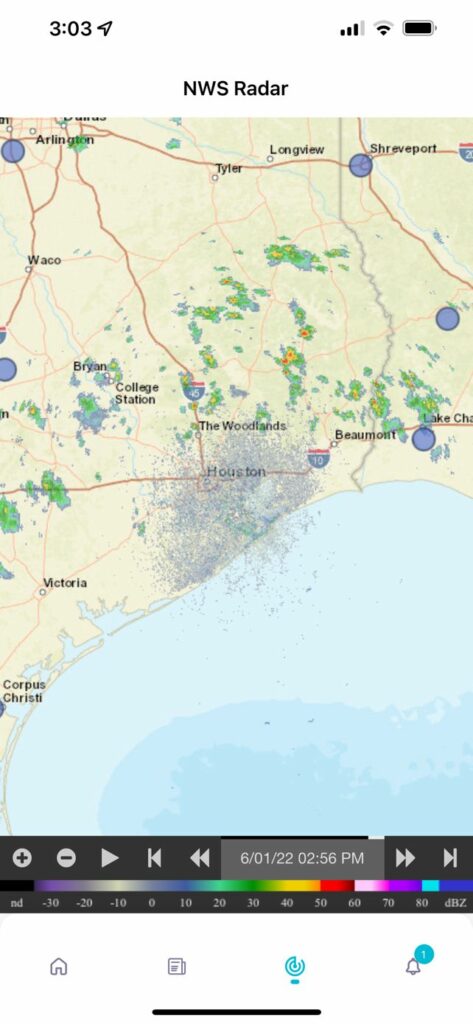 We hope you enjoy SCW 1.5. If you run into any problems, let us know via email at [email protected]. And keep those feature requests coming. We're already thinking about what to do next!