Good morning. Today's pollen update: Uggghhhh.
Houston is off to one of its warmest starts to a year since records began here back in the late 1800s. In terms of 80 degree days, if you think we've had a few more than usual, you'd be correct. We average four of them through March 10th. We've already had 17, and today has at least a chance to make it 18, which would be tied for the second most since 1888. 1911 had 22 80 degree days at this point, and 2000 also had 18 of them. Either way, we're off to the races this year.
We will probably pause things a bit after next week.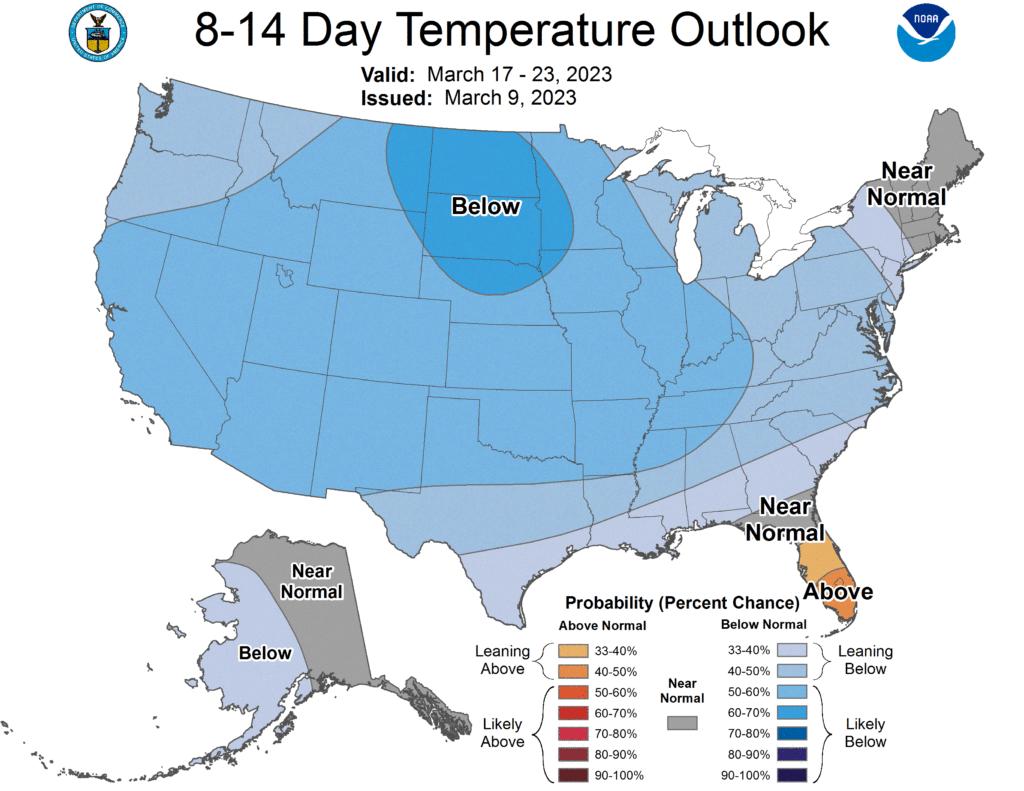 We should see one front on Sunday or Monday that knocks us back temporarily, followed up with a second front on Friday or so next week that will have a bit more "oomph" to it, allowing for this cooler weather beyond St. Patrick's Day. Again, the fast, early start to spring this year doesn't necessarily mean much of anything heading into April, May, or summer.
Today
The challenge today? Temperatures. With a cool front nudging into the Houston area today, we can expect a bit of a difference from north to south. If you're driving from Conroe to NASA later today, you may experience a season and a half's worth of weather.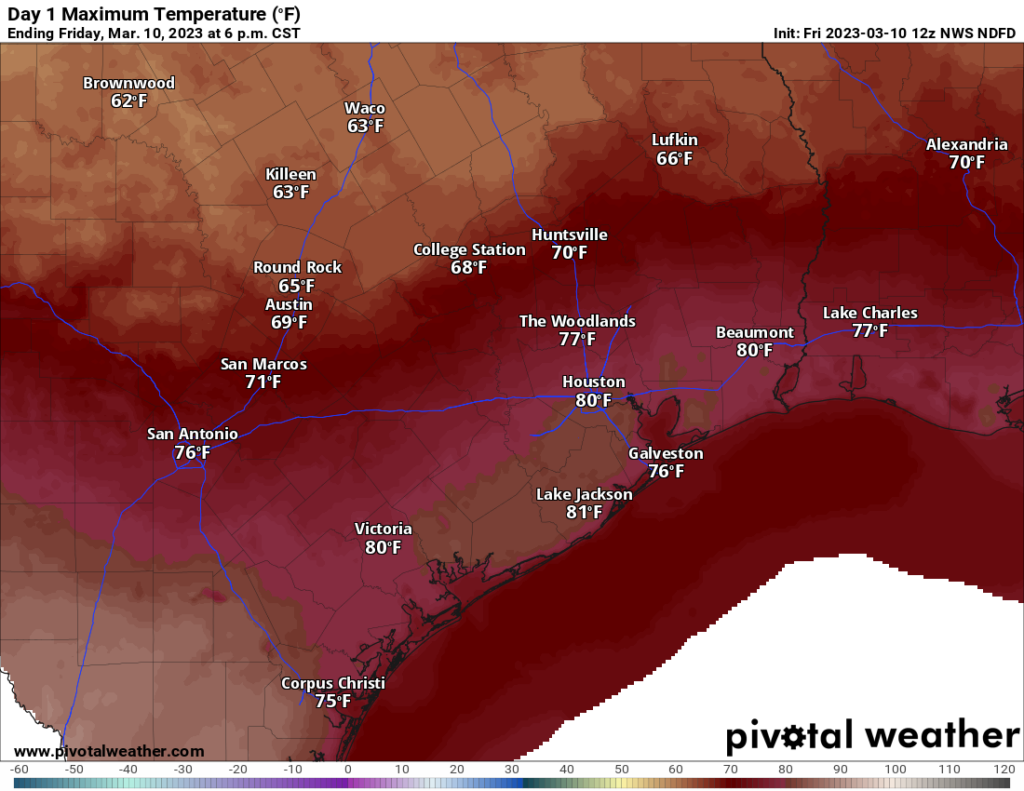 A passing shower or downpour will be possible this morning, with a mixed but probably dry afternoon; decreasing clouds overall. Temperatures will likely range from near 80 degrees in Houston and south of I-10 to the 70s on the north side of Houston to the 60s or near 70 degrees farther north of Montgomery County and up toward College Station.
Saturday
Let's call tomorrow a mix of sun and clouds with temperatures back in the low to mid-80s in most of the area with the exception of the very far north and immediate coast. Morning lows should range from the upper-50s well north and west of Greater Houston to the upper 60s at the coast. Outdoor plans look good to go, but watch for some wind gusts of 20 to 25 mph at times.
Sunday
We have seen a couple changes for Sunday's forecast today. Namely, the timing of the front, which looks about 6 hours or so faster than it did yesterday. That will have an impact on temperatures Sunday, with an earlier front perhaps taking a little of the edge off Sunday's highs. The early morning will be in the 70s and humid. Depending on the exact timing of the front, we may cool off further after sunrise (which will be an hour later by the way…change those clocks Saturday night!) and then warm into the low-80s. If the front does arrive more slowly, we could do mid or even upper-80s. Either way, the humidity will trend lower and more comfortable through the day. We'll continue with some gusty winds, but they'll flip around and be out of the north instead of onshore like Saturday.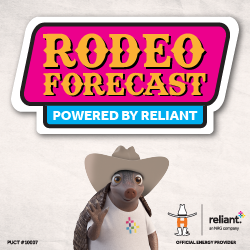 It's always a big weekend at the Houston Livestock Show and Rodeo, and this weekend you've got pretty good weather to go with it. Whether you're seeing The Chainsmokers, Turnpike Troubadours, or La Fiera De Ojinaga you shouldn't have too much trouble at all.
Friday evening: Mid-70s walking in, 70 or so walking out. Fair.
Saturday: Low or mid-80s walking in, mid-70s walking out. Breezy and quite humid!
Sunday: Low-80s walking in, mid to upper 60s walking out. Less humid and still a bit breezy.
Early next week
Depending on your perspective, we've got some decent weather to start next week. We will manage clouds and sun Monday and hopefully more sun than clouds on Tuesday. Look for highs around 70 and morning lows in the 50s, if not 40s in some spots.
Late next week
The process of a warm up will begin on Wednesday and peak on Thursday. We have a shot at another 80 degree day by then. But then on Friday it appears one of the stronger cold fronts we've seen in a few weeks will push through with showers and scattered thunderstorms. That should knock temperatures back into the 60s for highs next weekend, with lows in the 40s. Spring breakers, y'all get a little bit of everything!
Bye La Niña
Yesterday, NOAA officially declared the end of our multi-year La Niña event. As a refresher: La Niña is a periodic cooling of the ocean water in the Equatorial Pacific. When that water turns warmer than usual, we call that El Niño and dress up as the late, great Chris Farley if you're a student of the 90s. All of this is part of something called the El Niño-Southern Oscillation (ENSO). Usually events last a year, maybe two. This La Niña was a triple dipper, lasting for three winters.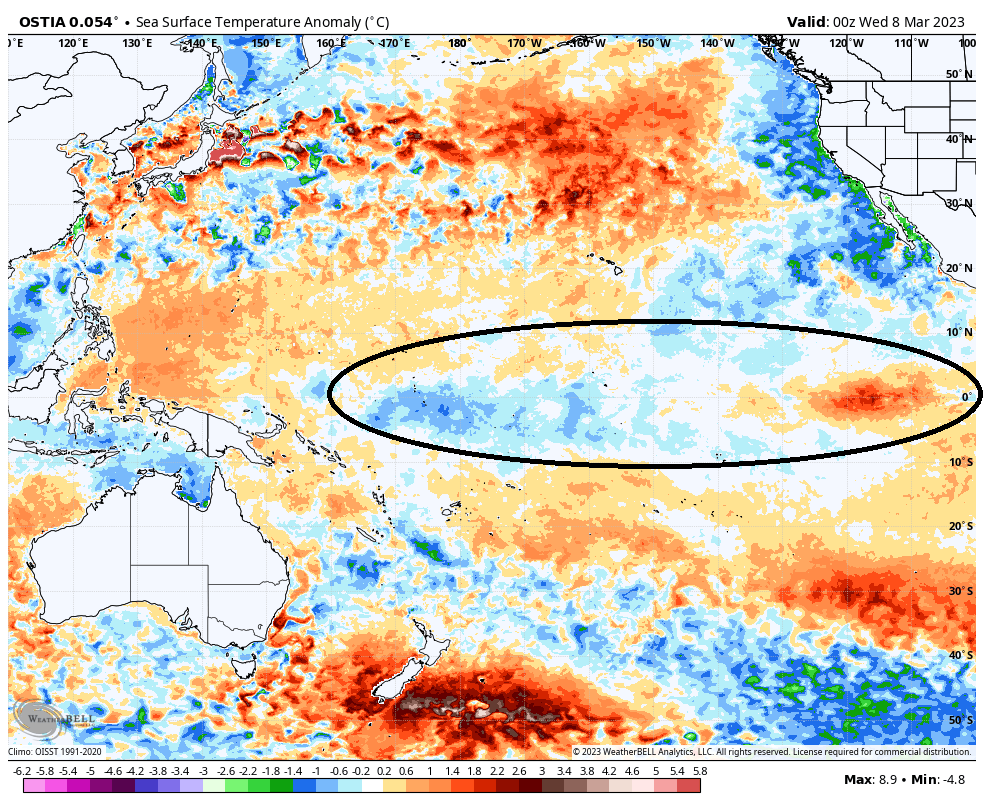 That has likely contributed to the long-term drought that's been battering Texas reservoir levels, groundwater, and agriculture the last couple years. Typically, La Niñas produce drier than normal weather across the Southern Plains.
So what does this change mean for Houston going forward? Nothing yet. This was not unexpected. We're now in what we call an "ENSO neutral" phase, which is neither La Niña or El Niño. These events are not like a switch that flips and produces instant change. What the change could mean is that we gradually see more rainfall in Texas in the months ahead. Whether that's in April, June, next fall, who knows? Usually, hurricane seasons are somewhat muted during El Niño summers, as stronger westerly winds increase wind shear in the Caribbean and Atlantic basin. But while El Niño is a possibility a few months down the road, it is not a guarantee. And besides that, not all ENSO events behave similarly. For example, La Niña events usually produce above average rain and snow in the Pacific Northwest and below average rain and snow in California. This year, California is on pace to end up with one of their most exceptional wet seasons in recorded history, and the Pacific Northwest has seen average or below average precipitation. So, while we have a couple theories of what may happen, we will have to watch the evolution of the Pacific waters to get a sense of where we may actually be going in the coming months.