Houston will see peak heating the next couple of days—with nearly all of the region experiencing triple digit temperatures away from the immediate coast—before a dominant high pressure system starts to progress eastward. This should slowly start a return to somewhat more normal weather, which is to say by the middle of next week we could be in the mid-90s, with decent rain chances.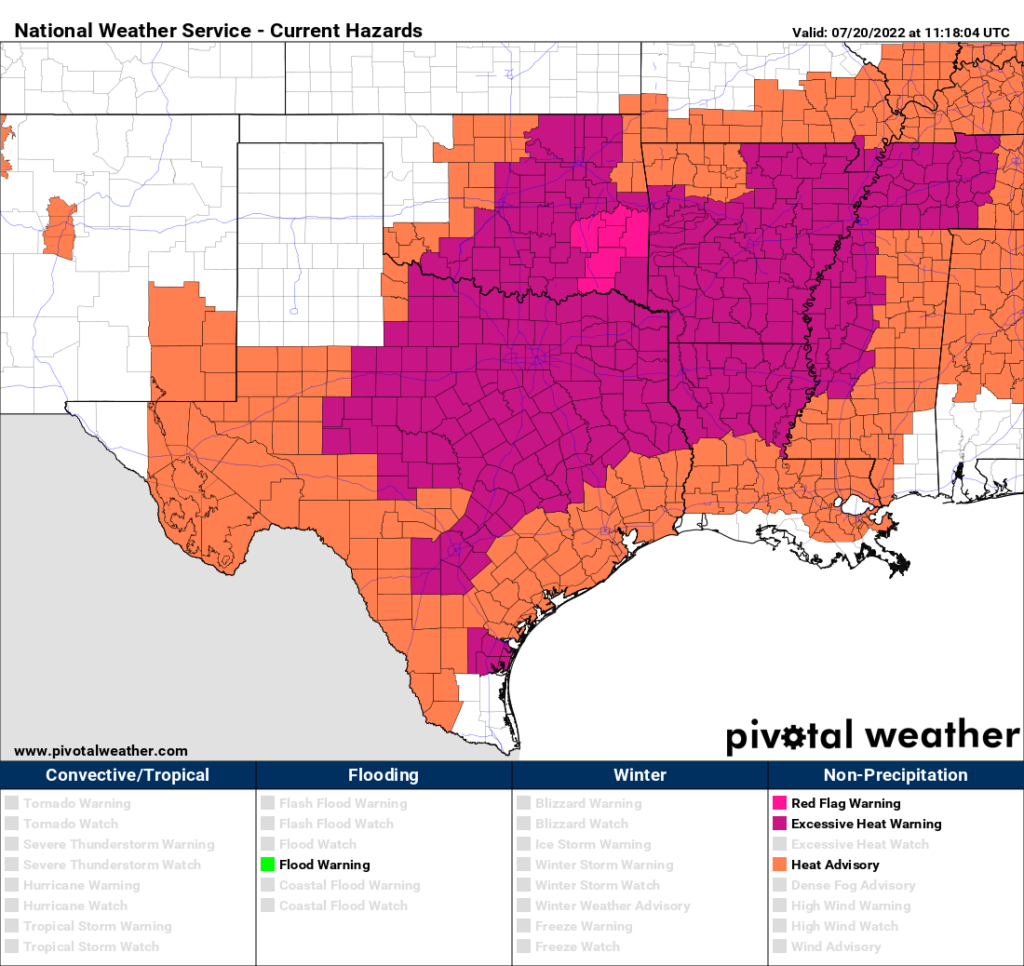 Wednesday
An excessive heat warning is in effect for inland counties today, including the cities of Crockett, Madisonville, Huntsville, Caldwell, College Station, Bryan, Brenham, and Navasota. This means these areas could see high temperatures of 105 degrees or above, with dangerous heat levels due to humidity. The rest of the region should see highs of around 100 degrees, or a bit higher, with only the coast remaining in the 90s. Skies will be sunny, with southerly winds at 5 to 10 mph, and higher gusts. Lows tonight will not drop below 80 degrees.
Thursday
Another brutally hot day, similar to Wednesday.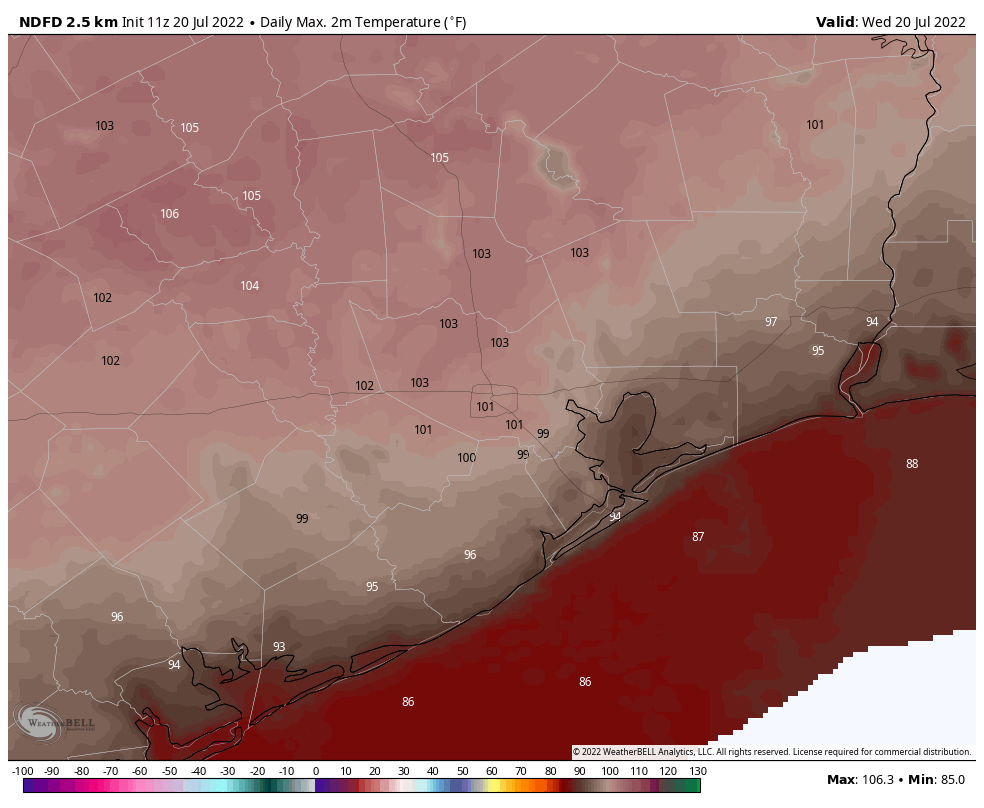 Friday
By Friday the high pressure system should start to back off a little bit, and this should open up the potential for a few isolated to scattered coastal showers. However, I don't expect these rains to make it past Interstate 10. Most of the region should otherwise see mostly sunny skies, with highs in the upper 90s.
Saturday and Sunday
The weekend should bring highs in the upper-90s for much of the region, with mostly sunny skies and only slight 10 to 20 percent rain chances.
Next week
After starting in the upper 90s, temperatures will be slow to come down next week. But by Wednesday or Thursday we could start to drop back toward the mid-90s, and with a few more clouds begin to see the more widespread development of showers and thunderstorms. For now I'd guess rain chances most days will be in the 30 percent range, but there's just no way to tell with much precision at this point. The bottom line is that the next six or seven days look pretty dry, in terms of rainfall, but there is least some potential for change after that point.