Good morning. The month of July is now two-thirds over, and if the month ended today Houston's average temperature of 88.6 degrees would rank as the warmest July on record by nearly a full degree. I'm now confident we'll set this record for July.
Alas, there is not much good news I can offer today except this: We're now reaching the historically warmest part of the summer—from about July 20 to August 20. Why is this good news? For the optimist in me, this means we can at least begin to dream of fall.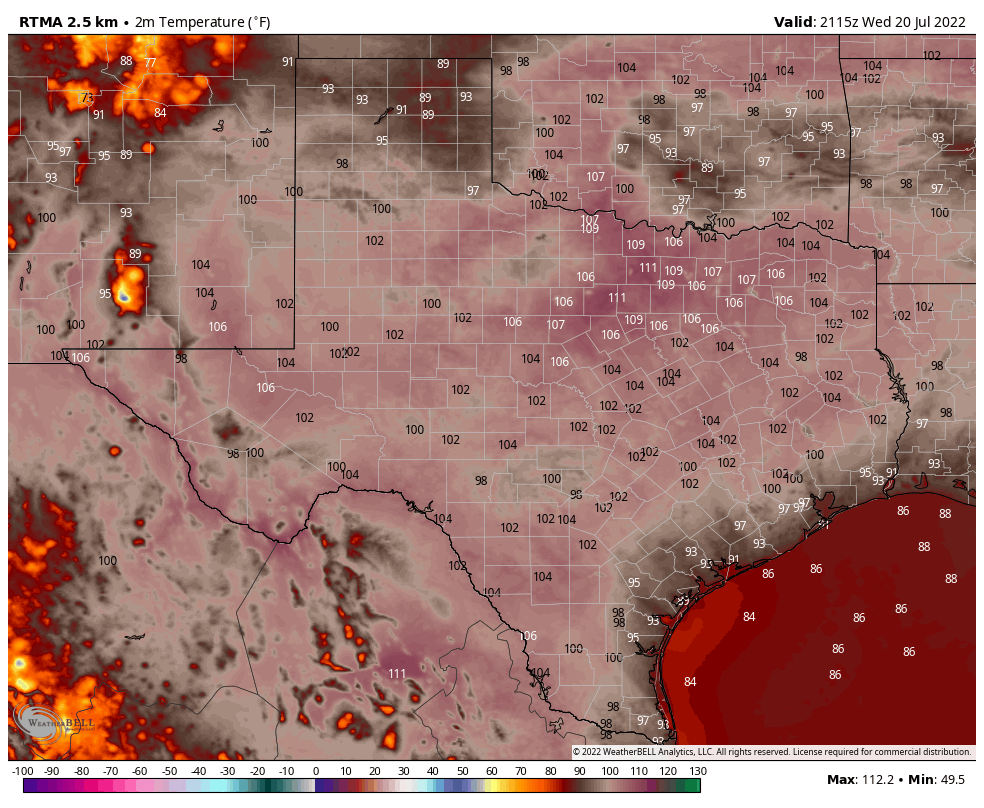 Thursday
With high pressure more or less overhead we're going to see another sweltering day, similar to Wednesday. Expect highs in the low 100s for inland locations, and upper 90s along the coast. Skies will be mostly sunny, with a less than 10 percent chance of rain. Winds will be out of the south at 5 to 10 mph.
Friday
As the high starts to back off slightly, a disturbance may approach the area from the east on Friday. This will have modest effect on temperatures, perhaps limiting highs to the upper 90s. It will also produce a 20 to 30 percent chance of rain from a passing shower. Good luck!
Saturday and Sunday
The weekend is going to be hot, with mostly sunny skies and highs in the upper 90s to 100 degrees for most of the area. Rain chances are probably in the 10 to 20 percent range for coastal areas, with lesser chances further inland.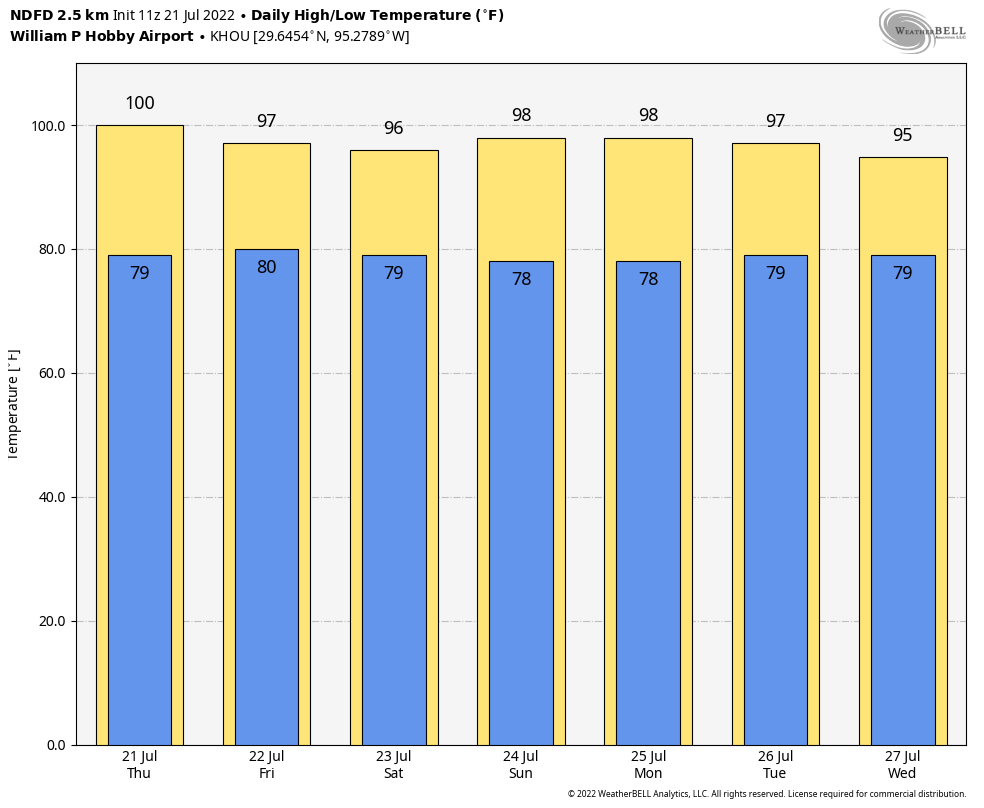 Next week
As we get deeper into next week I'm still anticipating a slight moderation in temperatures as the high pressure system slowly moves eastward. I expect much of the region to see highs in the mid- to upper-90s, with a slight 20 to 30 percent chance of afternoon showers or thunderstorms. It won't be much relief, but it will beat what we've been experiencing.