On this Memorial Day, when we remember those who died serving our country, we both literally and figuratively have a cloudy forecast. Strong thunderstorms raked northern parts of the metro area on Sunday afternoon and evening, and then another line of storms moved through much of Houston this morning. Some areas in east Houston near the Sam Houston Tollway received nearly 5 inches of rainfall, all told. The result of all this is that, as of this morning, the atmosphere has somewhat stabilized.
Accordingly, we expect mostly cloudy skies for most of Memorial Day, with highs pushing into the mid-80s later this afternoon. It's possible that some areas may see a break in the clouds later today, but for the most part the Sun should be hidden. Our best guess is that rain showers will be scattered to non-existent during the daytime with the atmosphere calmed down.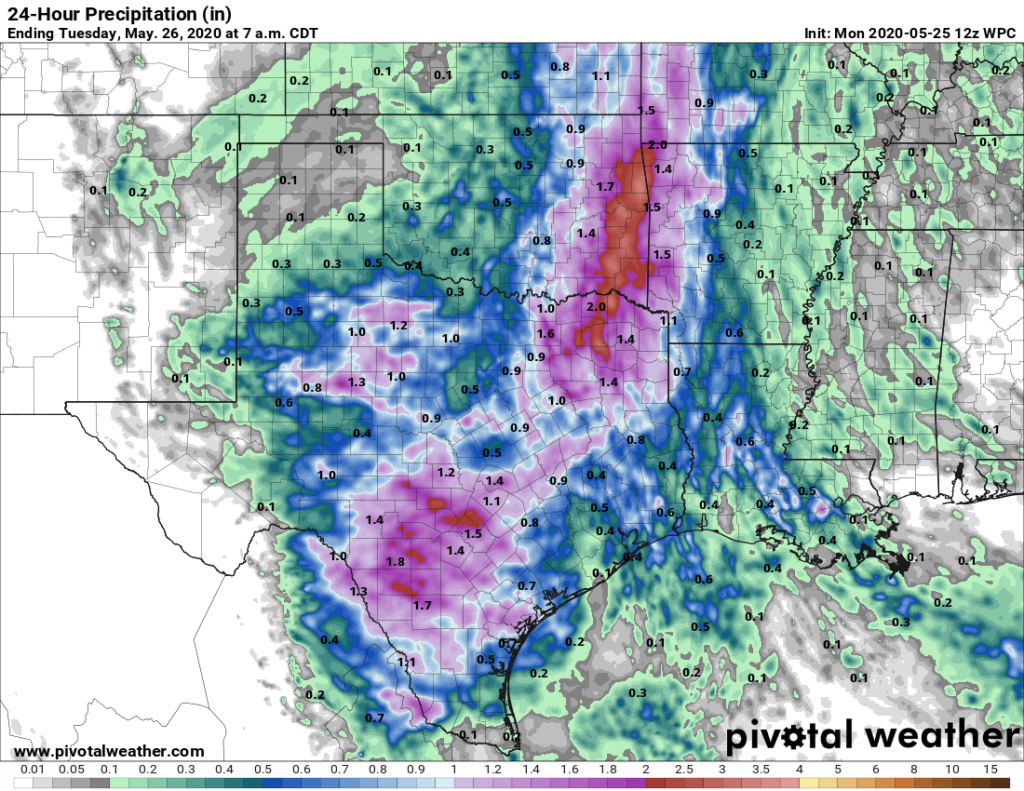 However, at some point during the overnight hours or on Tuesday morning it seems like conditions aloft will become stabilized. Therefore we could see another disturbance push through the region like what happened early on Monday morning—a broken line of showers and thunderstorms bringing another one-half inch of rain or so to most people.
For the remainder of the week, Houston's weather will remain subject to the whims of a meandering upper-level low pressure system. For now it appears as though Houston will be wet at times this week, but we're not anticipating anything too extraordinary. So while we're vigilant about the flooding potential this week, we don't see any signs of anything beyond some short-lived street flooding—for now at least.