The summer of 2020, which featured the 5th warmest July and 8th warmest August on record, threw two tropical cyclones at Houston, and offered unsparing humidity, died on Monday. It was 123 days old. Summer finally lost its fight with fall's first truly strong front, which blew into Houston on the morning of September 28th. Services have been canceled due to a lack of mourners.
I realize that some people do like Houston summers, and that's fine. But for the majority of us in Houston, there is nothing sweeter than the arrival of fall's first real front. And my friends, that day is today. As of 6:45 am, the front has passed a line from The Woodlands to Katy, and it should be off the coast before noon.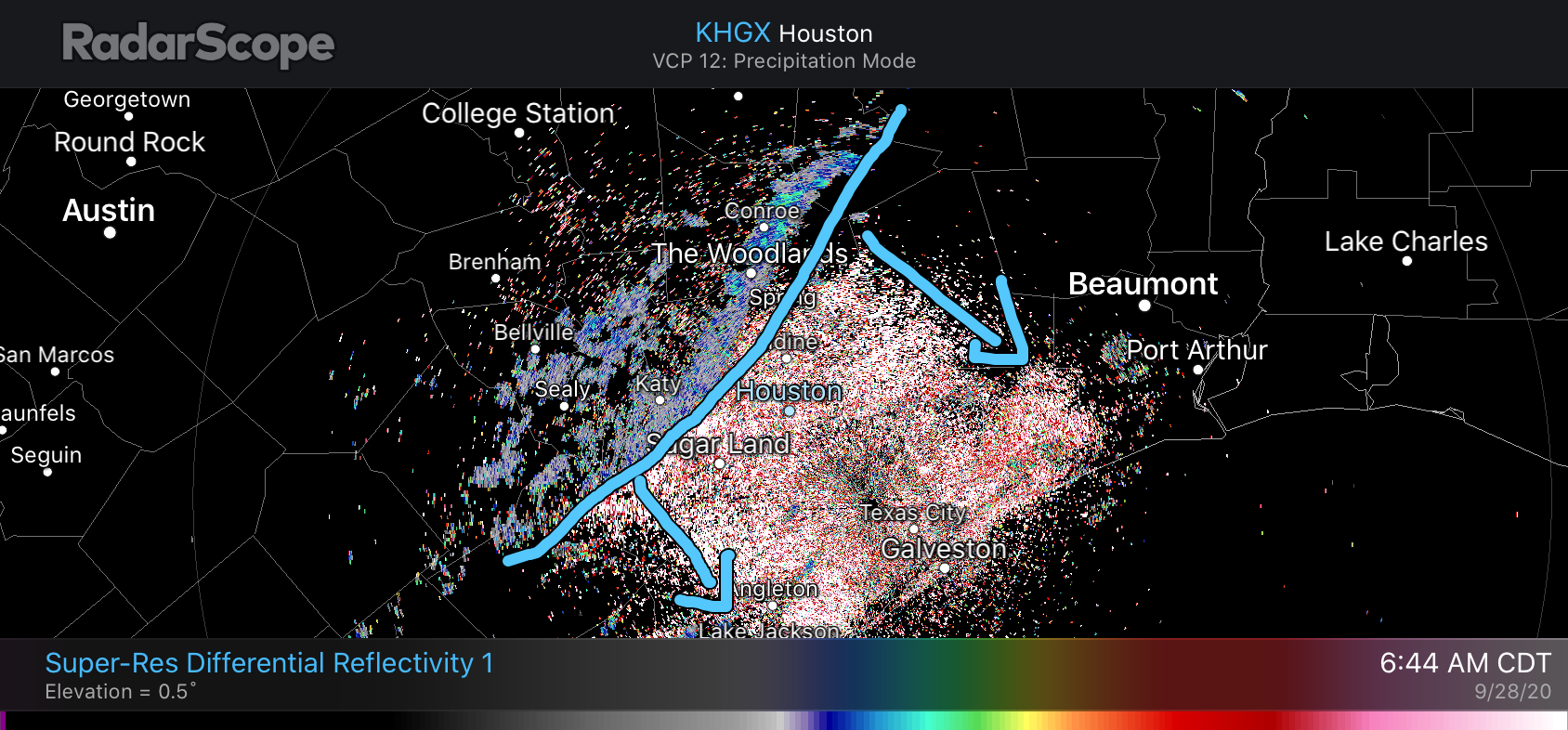 Monday
A thin, broken line of showers is accompanying this morning's front, and clouds may linger for a few hours after its passage. After this we should see clearing skies, and a northerly breeze gusting to perhaps 20 or 25 mph. This will bring much drier air into the region. On Sunday evening, when I went for a walk, it was sticky—the dewpoint was 77 degrees. This evening, the dewpoint will be 25 or 30 degrees lower. The difference will be unreal. High temperatures today will probably crest at about 80 degrees and begin falling this evening. Low temperatures outside of Houston will likely drop into the 50s, reach about 60 in the city, and be a few degrees warmer right along the coast.
Tuesday and Wednesday
Hello, fall! Look for sunny skies, highs of around 80 degrees, and lows down around 60 degrees give or take. (Wednesday morning will probably be the coolest morning of the week for most locations). Oh, and there will be plenty of dry air.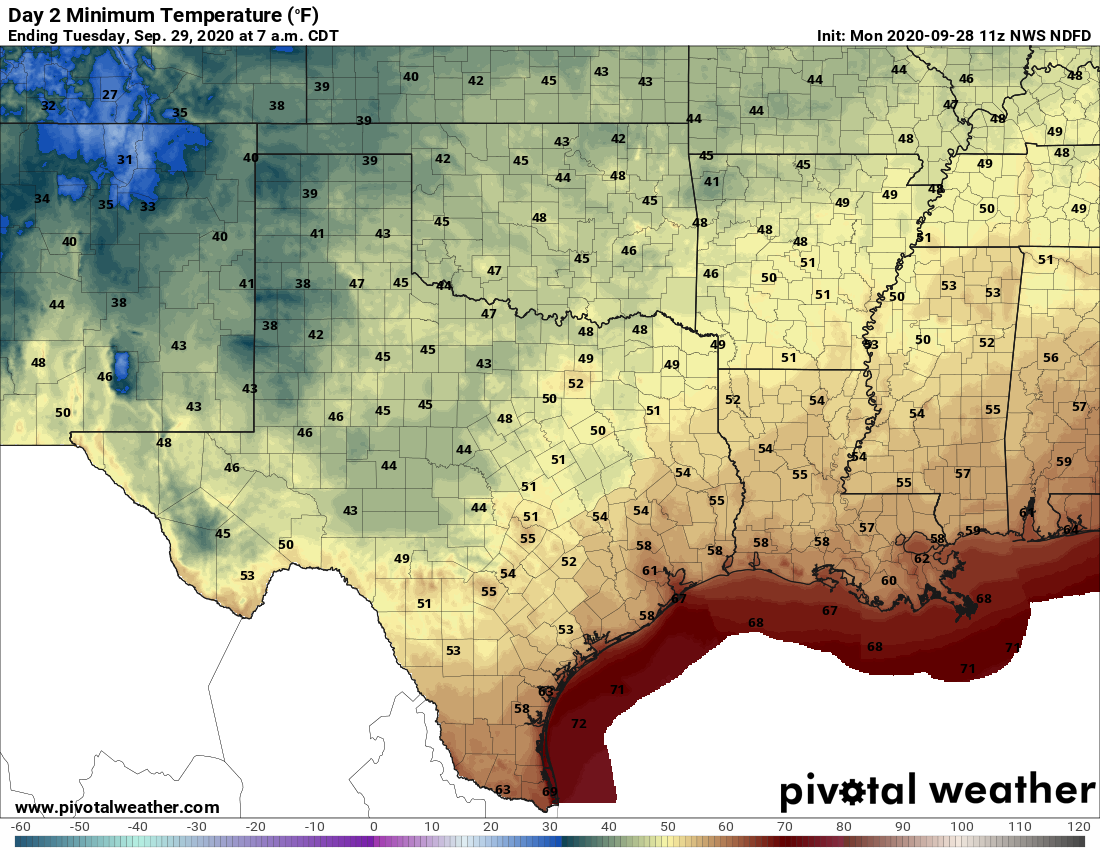 Thursday
This day could be warmer, pushing into the mid- or upper-80s as the onshore flow returns.
Friday, Saturday, and Sunday
Right now the weekend looks quite nice, with a secondary push of dry air arriving on Friday or so. Our details about this part of the forecast are a bit sketchy, but generally we'd expect lots of sunshine this weekend, with highs of around 80 degrees, the low 80s, or maybe a bit warmer by Sunday. The bottom line, look for pleasant, sunny weather to prevail.
Tropics
The National Hurricane Center has begun monitoring a low pressure area over the northwest Caribbean Sea. Over the next week or 10 days this may eventually develop into a tropical storm, but we have no reason to think it would eventually track toward Texas.