While we expected some storms to develop on Tuesday afternoon, we did not quite anticipate how intense they would be—especially on the southeast side of town where frequent lightning lit the sky, and hail fell from it. Some parts of Friendswood and the Clear Lake area picked up 2 to 3 inches of rain in less than two hours. Meanwhile, parts of northwestern Harris County saw zero rainfall for their troubles. Conditions should be more sedate today, with a drying pattern beginning Thursday through most of the weekend.
Wednesday
Rain showers have developed offshore this morning, and the axis for heavier rainfall appears to be about 50 to 100 miles to the south today. While we expect that some storms will migrate inland later today, they are most likely to be confined to counties immediately along the coast, such as Brazoria, Galveston, and Chambers. Areas north of Interstate 10 will probably see 20 percent rain chances, while they increase to 30 to 50 percent along the coast.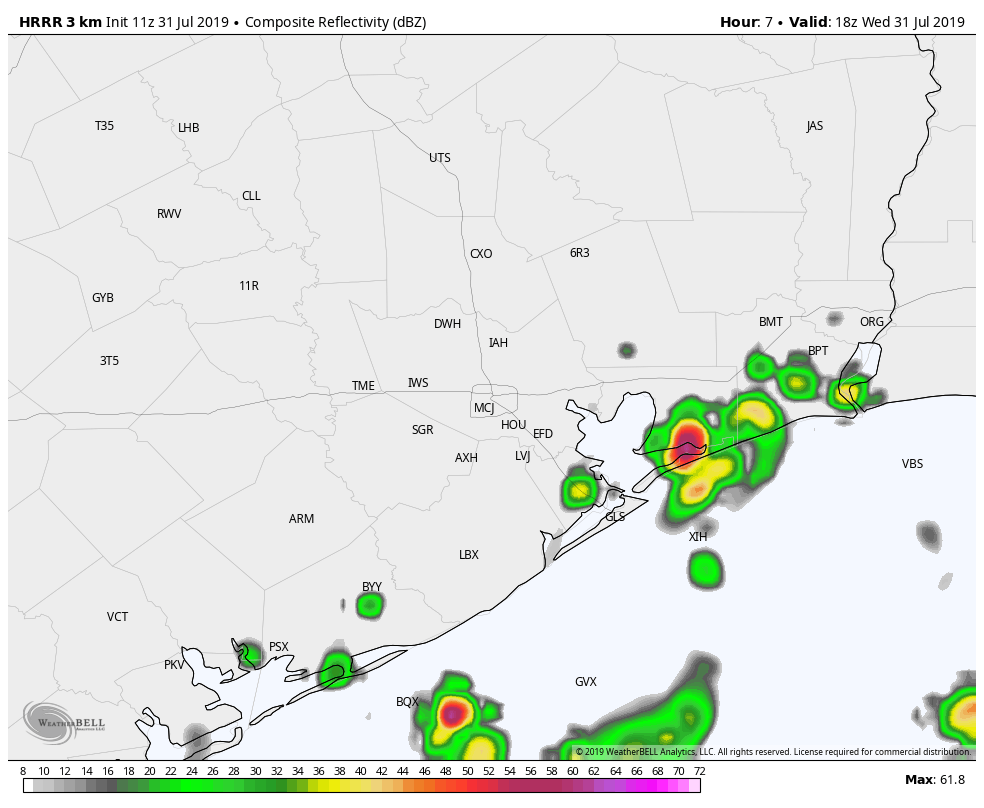 Accumulations should be less than 1 inch for all but a few isolated areas, and storms should pulse downward during the evening hours. Otherwise, expect a warm day, with partly sunny skies and high temperatures in the mid-90s.
Thursday
This should be a more typical summer day in Houston, with a few scattered showers and thunderstorms developing along the sea breeze, during the afternoon, but nothing too organized. Mostly sunny skies with highs in the mid-90s.

Friday and Saturday
As the weekend arrives, high pressure will build a little bit more over the area. This should, in turn, pretty much shut down any rain chances and leave us with mostly sunny days and highs in the mid- to possibly upper-90s. Lows will be pretty oppressive, with 80s along the coast, and upper-70s inland.
Sunday and Monday
A bit of a kink in the atmosphere may allow the local atmosphere to tap into some Gulf moisture, and produce some scattered showers to start next week. Right now the major forecast models are pretty split on whether this rain comes to pass, so our forecast is squarely in the maybe-it-will, maybe-it-won't mode. It will be warm, in the 90s, regardless.
Later next week
The middle and end of next week looks quite warm as the influence of high pressure may begin to dominate. We haven't had a 100-degree day yet in Houston this summer, but that certainly appears possible from the period of Wednesday through next weekend. We'll see.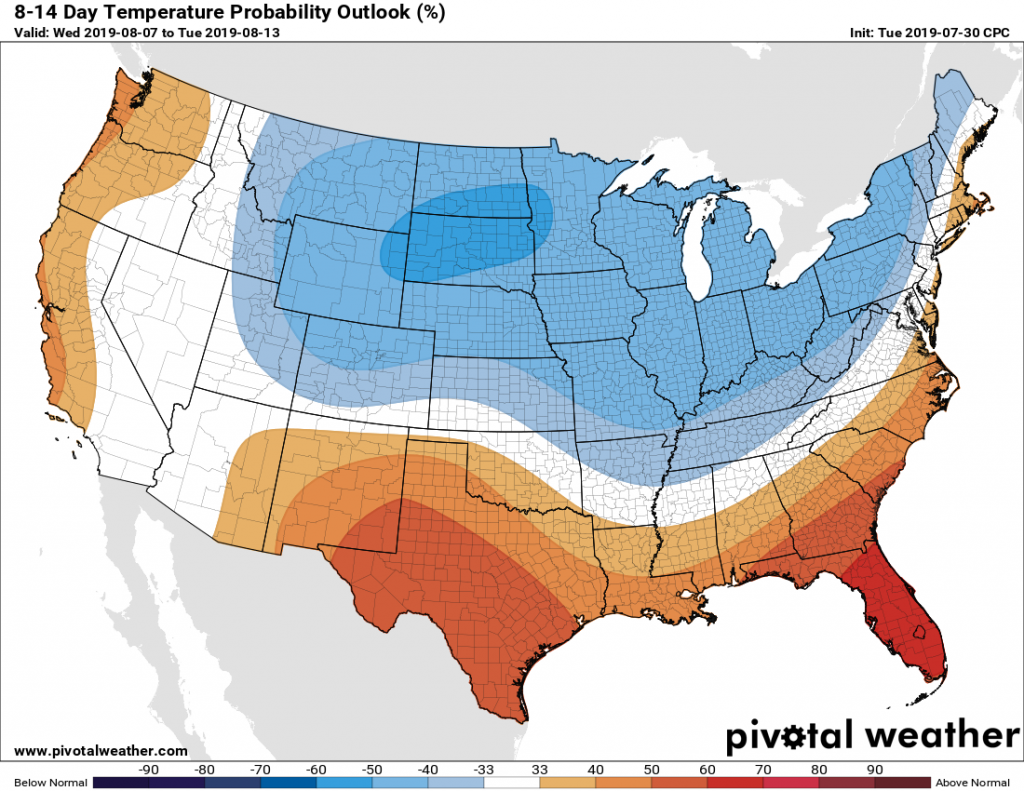 Finally, in regard to the tropics, they're starting to heat up a bit. While we see no threats to the Western Gulf of Mexico, Matt will have a full rundown of the situation later today.