After an absolutely spectacular Sunday, in which dewpoints dropped into the 40s and skies turned azure, we've got more reasonably good news about Houston's weather. In this case, we're talking about rainfall. The region's soils are thirsty, and we think much of the area probably will accumulate 0.5 to 1.0 inch of rain this week, although the details remain a bit fuzzy.
Monday
Skies will turn partly cloudy today as the onshore wind continues to nudge atmospheric moisture levels upward. At the surface, this will manifest in winds of 5 to 10 mph out of the southeast. High temperatures will peak in the low- to mid-80s, and much of the city likely won't fall below 70 degrees Monday night, with plenty of humidity to go around.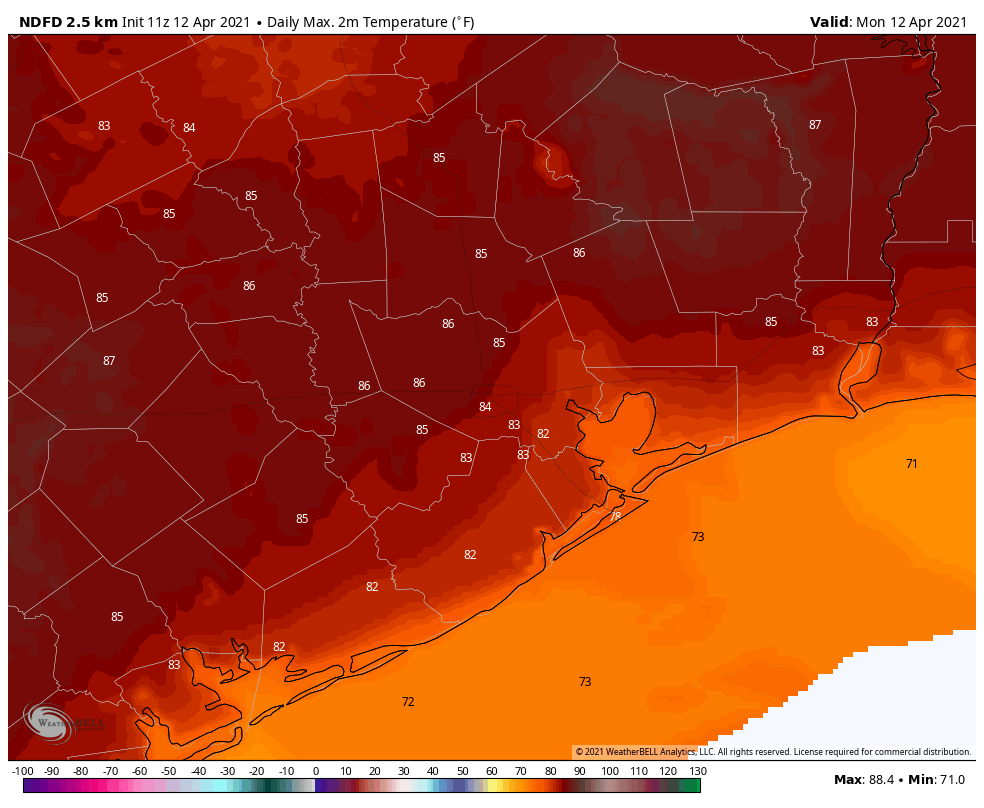 Tuesday
Some scattered, light showers will be possible beginning Tuesday morning beneath mostly cloudy skies. We don't anticipate any significant accumulations, and highs will likely again reach the mid-80s. Expect another warm night with lows around 70 degrees.
Wednesday
A weak front will sag into the region, and this will bring us a better chance of rainfall. I think most of the area probably will see at least some precipitation. This will not be a washout, to be sure, but enough to put at least a small dent in the region's emerging drought. The weak front should drop lows into the 60s on Wednesday night.
Thursday and Friday
Skies will remain mostly cloudy to end the work week, and we can probably anticipate highs in the 70s and lows somewhere in the 60s. Another, stronger front will likely arrive sometime on Friday or Saturday, and this should bring another round of showers.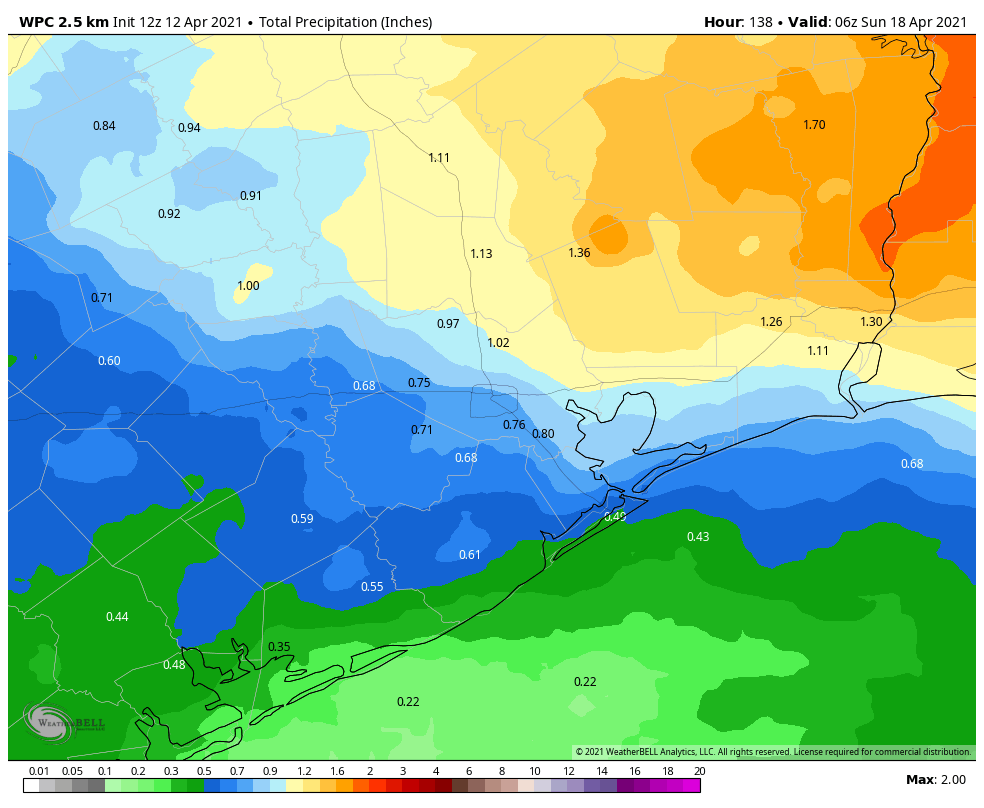 Saturday and Sunday
I'm cautiously optimistic about the weekend, which looks positively spring-like. Any lingering showers will probably end on Saturday, and we should see sunnier weather on Sunday. Very tentatively, I'd predict highs will be in the low 70s for both weekend days, and nights could range anywhere from upper 40s for inland areas to low 60s along the coast. This front could have a little more oomph, perhaps keeping the region cooler and drier heading into next week, but that's dangerously close to speculation on my part.