Houston's weather will remain unsettled for much of this week, and the overall forecast has turned somewhat wetter. We now expect most of the region to see 1.0 to 2.0 inches of rain between now and the weekend, a healthy total that will help to blunt the upper Texas coast's emerging drought. Each day will likely see at least low rain chances until Sunday.
Tuesday
A weak front will approach the Houston region from the west this morning, and this should trigger some shower and possibly thunderstorm development. Some of these storms, which will be scattered in nature, could become severe later this evening and tonight for areas east of Interstate 45 (see NOAA map below). With the front hanging up west of Houston, I expect most of us will see highs today in the low- to mid-80s to go along with cloudy skies. Overnight lows will drop to around 70 degrees.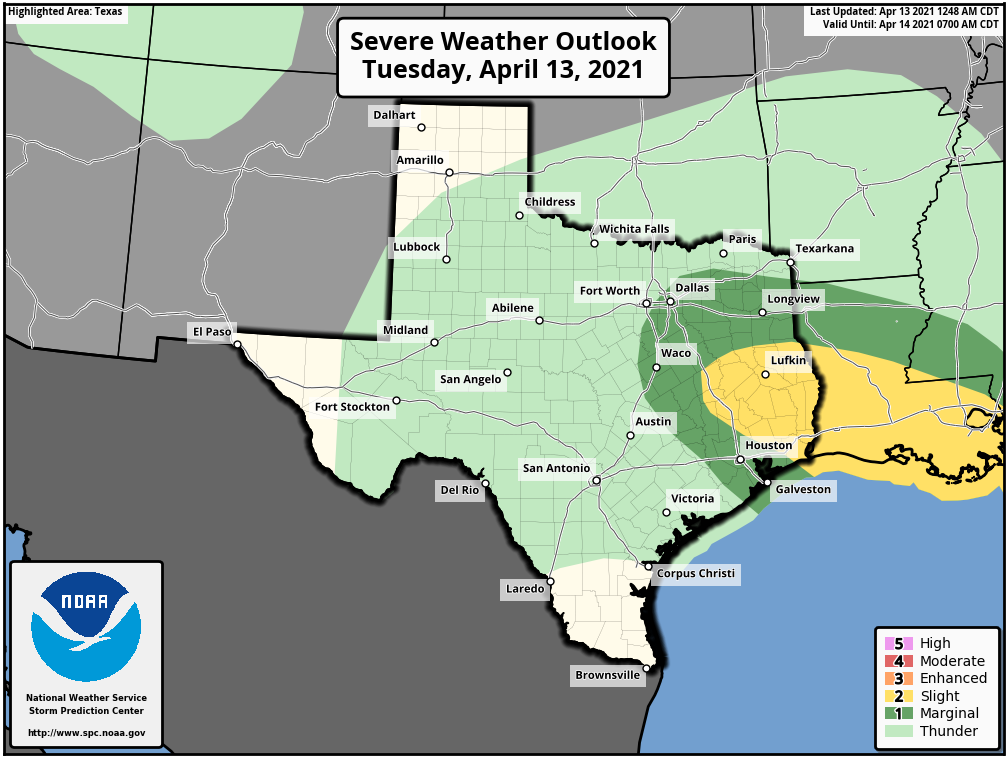 Wednesday
The front will slowly move across Houston on Wednesday, and this will trigger a healthy chance of showers and possibly thunderstorms. Rain chances likely will be best in central Houston and near the coast as the front sags into city on Wednesday night and pushes offshore on Thursday morning. Highs for most of the area will be about 80 degrees on Wednesday, and lows dropping to around 60 degrees behind the frontal passage.
Thursday and Friday
Skies will remain partly to mostly cloudy to end the work week, with highs in the low 70s in the wake of the front. I think rain chances will take a step back from Thursday morning through Friday morning, before a stronger front approaches Houston. This front, combined with atmospheric moisture, will allow for a pretty healthy chance of showers and thunderstorms from Friday afternoon through Saturday morning. Again, we're not anticipating a washout, but here's hoping our drying soils get a good soaking.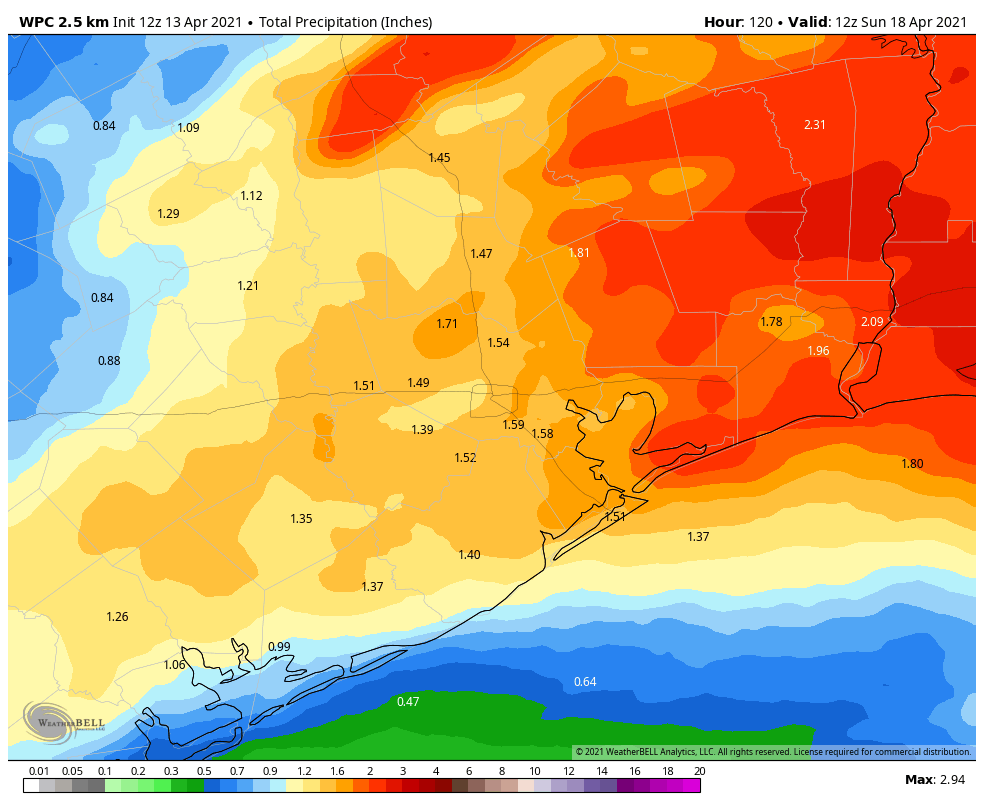 Saturday and Sunday
A slight chance of showers will linger into Saturday afternoon for the region, but mostly we should just be dealing with cloudy skies. Highs on Saturday will likely only reach around 70 degrees, with much of the region (except for the coast) dropping into the 50s on Saturday night. Skies should clear out on Sunday, which at this point has the look of an absolutely stellar day with mostly sunny skies and highs of around 70 degrees. Next week looks drier, in terms of precipitation.