After Sunday's brilliant weather our conditions this week will turn a little bit more cloudy, and increasingly warmer until a strong cold front Thursday ushers winter back into the region. We're still anticipating much colder weather for next weekend, although how cold—and how much of the region sees a freeze—is yet to be determined. We'll discuss below.
Monday
With winds shifting from the east to come from the southeast this morning, today will see increasing cloud cover across Houston. High temperatures will likely reach about 70 degrees. With the southerly flow, temperatures on Monday night likely will not drop below 60 degrees in the city of Houston, with slightly cooler conditions for inland areas.
Tuesday
With the warmer overnight air, we may see at least some patchy fog develop on Tuesday morning. Skies should again be partly to mostly cloudy, but even so high temperatures will likely get into the mid-70s. It will be another warm nighttime for February, with lows in the low 60s. Some very slight showers are possible, although unlikely.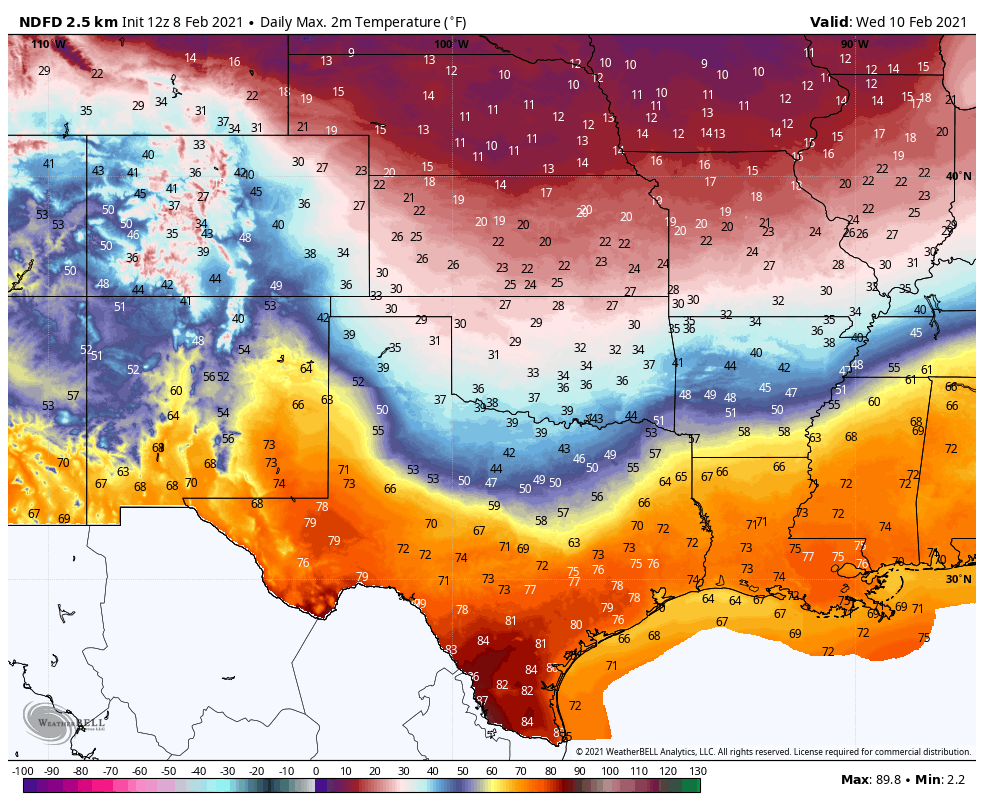 Wednesday and Thursday
The middle of the week will see continued warm weather, with clouds. As atmospheric moisture levels increase, we should start to see scattered, light showers on Wednesday and Wednesday night. Rain chances increase Thursday as a cold front approaches and passes through the area—although whether this happens around noon on Thursday or during the evening hours, it's difficult to say. Most areas should see 0.5 to 1.5 inches of rainfall with this front, which the region could use.
Friday
The end of the work week should see much colder weather, with highs likely in the 40s to 50s, lots clouds, and colder norther winds. Lows Friday night will likely drop into the 30s, likely. Brrrr.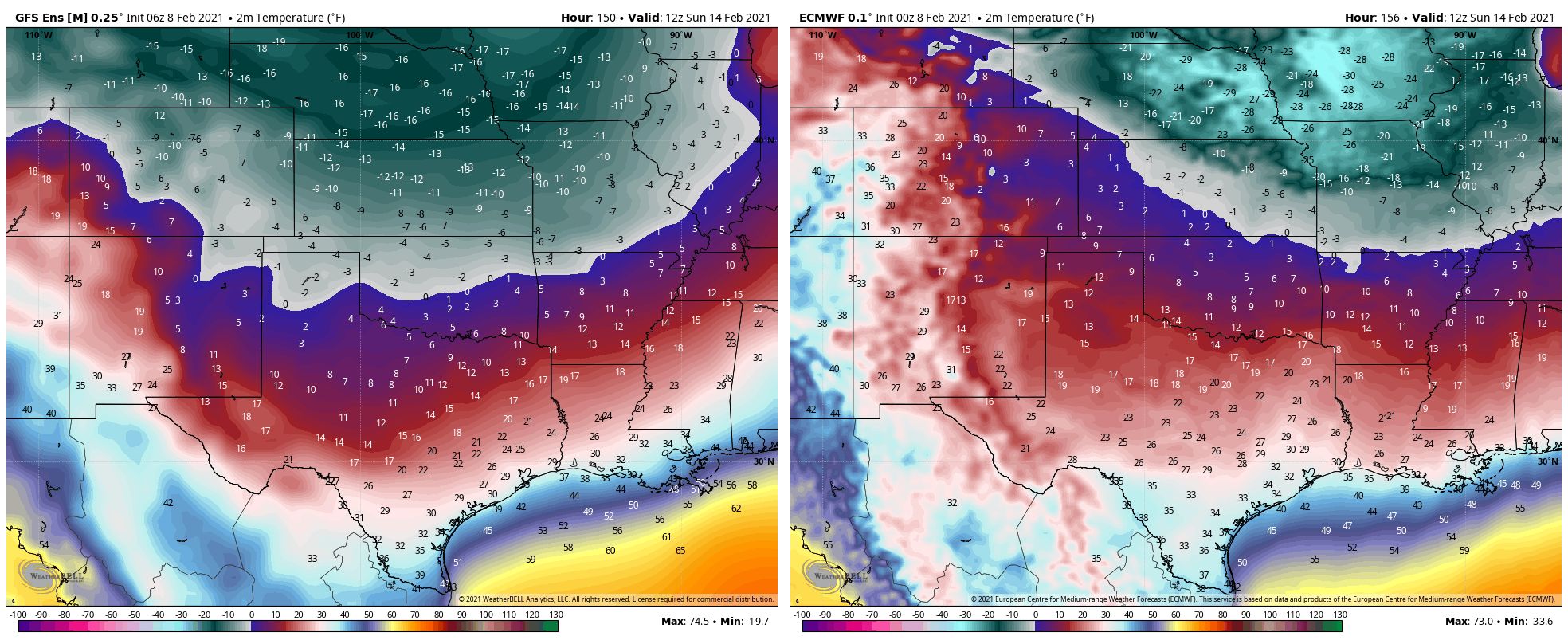 Saturday and Sunday
The biggest question for our forthcoming weekend concerns Arctic air that will be diving into the central United States. Specifically, how much of this colder air reaches all the way down to the Texas coast, and how much is shunted off to the east? Some models, like the GFS, show bonkers cold temperatures as low as the teens. That's highly unlikely. However, by Sunday morning I do think it's reasonably to expect lows to reach the neighborhood of 25 to 35 degrees for much of the area, except for the immediate coast. Some additional precipitation is possible over the weekend and into early next week, and we'll have to monitor its potential to come as snow, ice, sleet, or something in between. So, stay tuned.