After several days of cooler weather, and for some locations fairly wet conditions, high pressure has again started to assert control over our weather. There really is not a whole lot more to say other than that temperatures will be a few degrees warmer than normal for the foreseeable future with lots of sunshine. And because today is a holiday, this post will be short and (not so?) sweet.
Monday
Highs today will range from around 90 degrees along the coast, to mid-90s in the city of Houston, to near 100 degrees for far inland areas such as College Station and Conroe. Skies will be mostly sunny this afternoon. Winds will generally be light, out of the southeast at 5 to 10 mph. Aside from the lingering heat, there are zero concerns for fireworks this evening. However because of dry ground, especially north of Interstate 10 where the recent rains left less of an impact, please take care of any activities that could cause wildfires.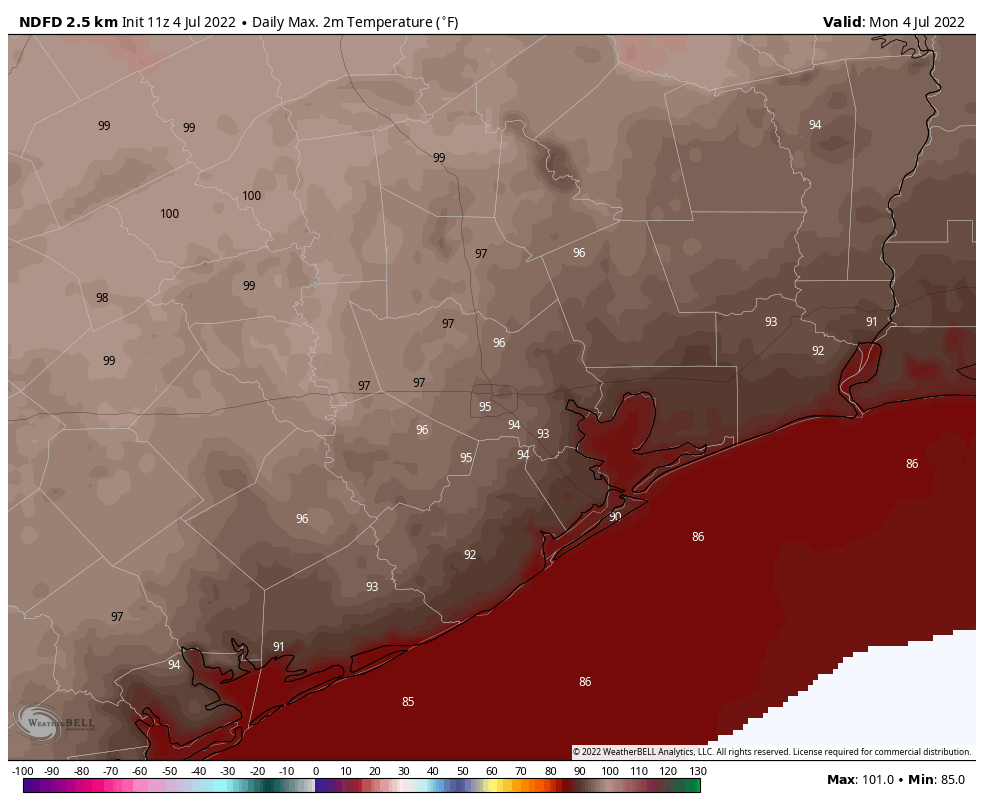 Tuesday
A lot like Monday, but without the fireworks.
Wednesday through Friday
Each of these days will bring highs in the mid to upper-90s in Houston, with warmer conditions further inland, and slightly less hot along the coast. It does look like atmospheric moisture levels may tick up a bit during the second half of the week, allowing for a slight 10 to 20 percent chance of a an afternoon shower along the sea breeze. But don't get your hopes up.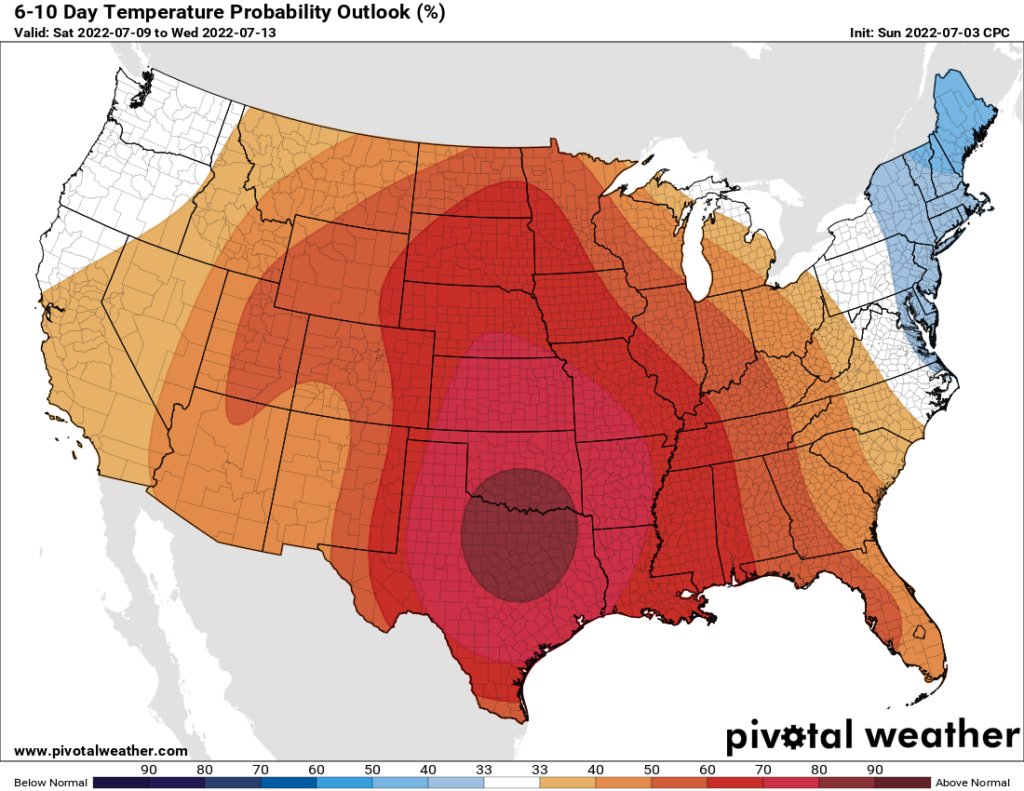 Saturday, Sunday, and beyond
Temperatures look to rise even a bit further this weekend, with 100-degree weather possible in the city itself. At this point I expect sunny weather to continue, with perhaps 10 percent daily rain chances. Quite honestly there does not seem much chance of a pattern change at least into the early to middle part of next week. Hot, hot, hot.
The good news is that the Atlantic tropics look to be quiet for a while, as the overall pattern favors sinking air over much of the basin. Please have a safe and enjoyable Fourth of July!