Good morning. I hope everyone had a safe, healthy, and happy Fourth of July. If you liked the calm and hot conditions on Monday, you're in luck, because high pressure is more or less here to stay, and that's the kind of weather we're going to see for awhile. If you did not like the weather, well, I'm sorry to say the pattern is unlikely to change for at least a week or two.
Tuesday
Skies will again be mostly sunny today, with high temperatures of around 90 degrees right along the coast, to mid-90s in parts of Houston, to around 100 degrees for far inland areas. Winds will also be light, out of the south at 5 to 10 mph, for much of the day. With a persistent onshore flow there will not be much relief overnight, with lows unlikely to drop below 80 degrees for much of the metro area.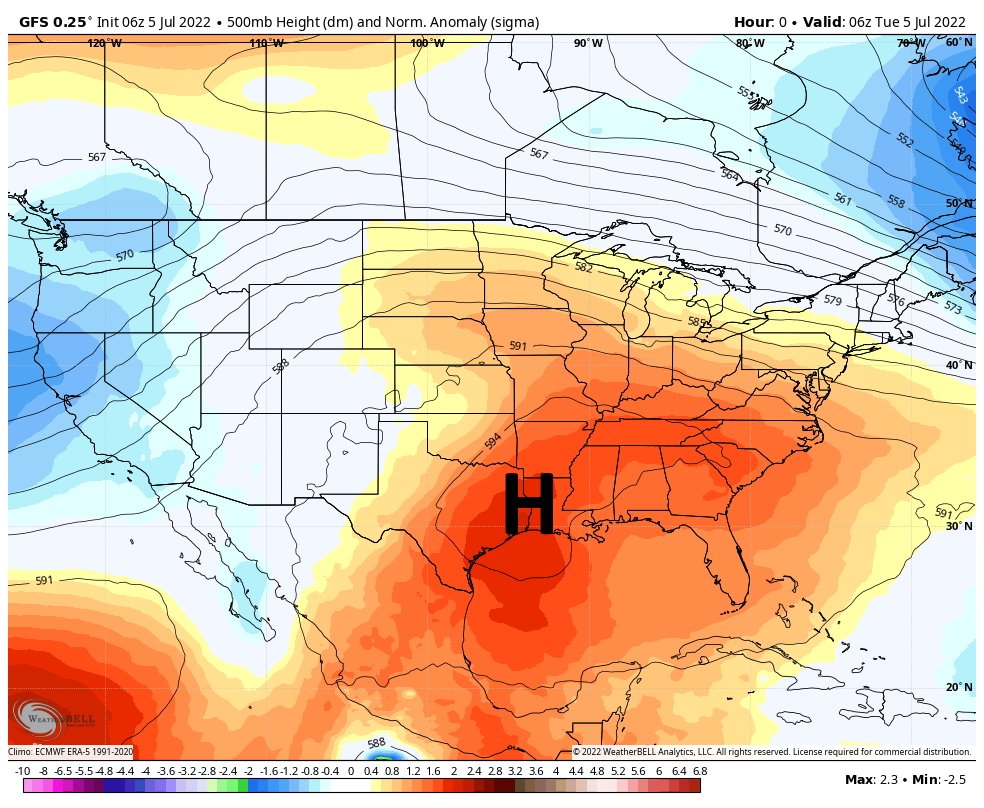 Wednesday, Thursday, and Friday
Each of these days will generally bring temperatures in the mid- to upper-90s, but the difference is the ridge should back off just slightly. This will allow for a slight chance of showers each afternoon, perhaps on the order of 10 to 20 percent. These will occur as the sea breeze migrates inland, and you should consider yourself lucky if you win the rain lottery each of these days. Nights remain warm and muggy.
Saturday and Sunday
If you're making plans for the weekend, you can reliably count on hot and sunny conditions, with highs near 100 degrees in the metro area. Prepare to sweat.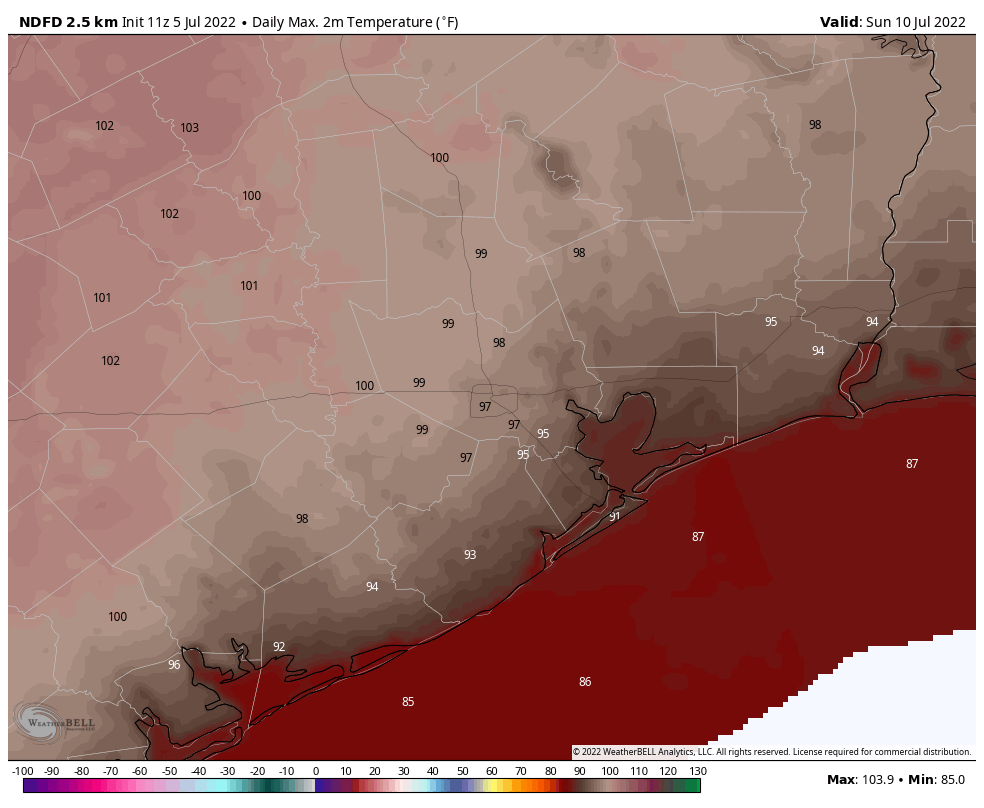 Next week
Hey Eric, when is this pattern going to change? Well, as we get deeper into July, the models suggest the next reasonable chance for widespread rain probably won't come until the weekend after next, in the July 15 to 17 range. Because that is so far out to forecast, overall confidence in this kind of a pattern change is fairly low.
Tropics
They're fairly quiet, and we'll have an update from Matt a little later this morning.