As expected, a very strong cold front has moved through Houston this morning, and we're in for a potentially messy day as precipitation falls on and off the day until about sunset. As of 5:45am CT we are already seeing a wintry mix over northwestern Harris County and Montgomery County. More freezing rain and sleet will move into the area later this morning as the freezing line moves from north of Houston, through the city, and down to Galveston by around noon.
Essentially, as the air cools down, the region is likely to see a progression from rain, to freezing rain, to sleet, to snow. This is largely driven by the depth of the warm air, which will decrease throughout the day as cold air moves into the region from the north. Here's a graphic showing under which conditions each type of wintry precipitation falls.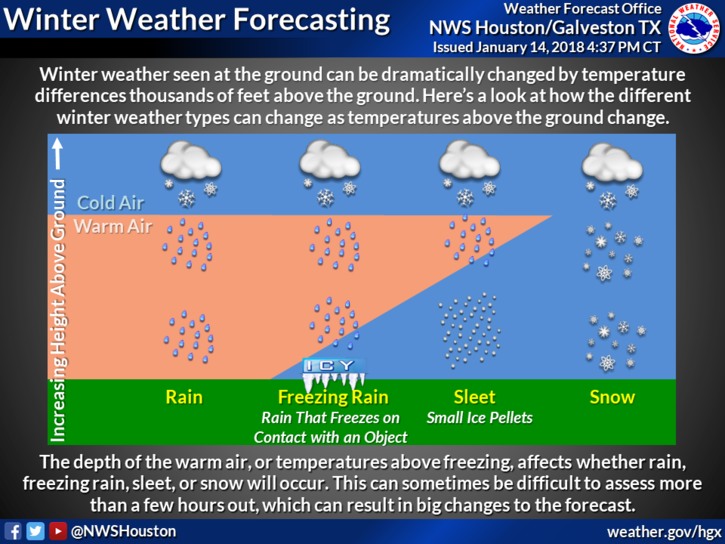 Our concern for today in Houston, and the reason why schools and some businesses closed, is because of the transition from rain to freezing rain, which has the potential to very quickly ice over roads. Now, let's take a detailed look at what may transpire later today.

The following images from the HRRR model show how this transition might take place. The bottom line is that, from about 7am to 11am this morning, most of the region's roadways have the potential to become slick, and remain that way for much of the rest of the day.
7am CT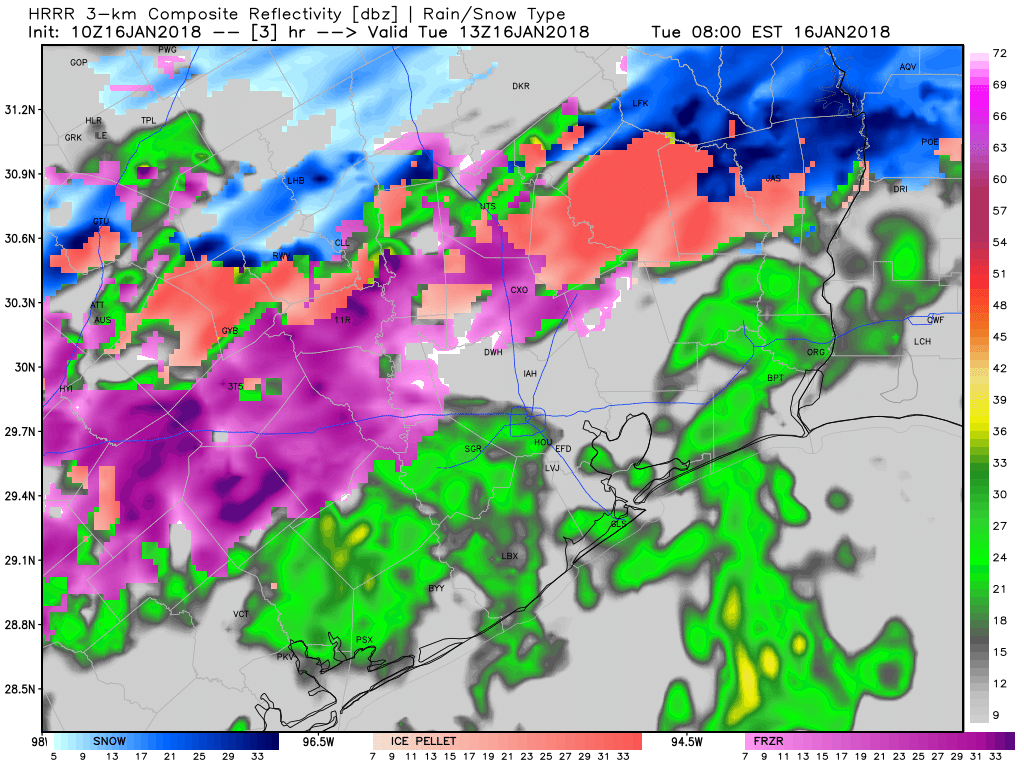 In these maps, green represents rainfall, purple is freezing rain, red is sleet (ice pellets) and blue is snow).
9am CT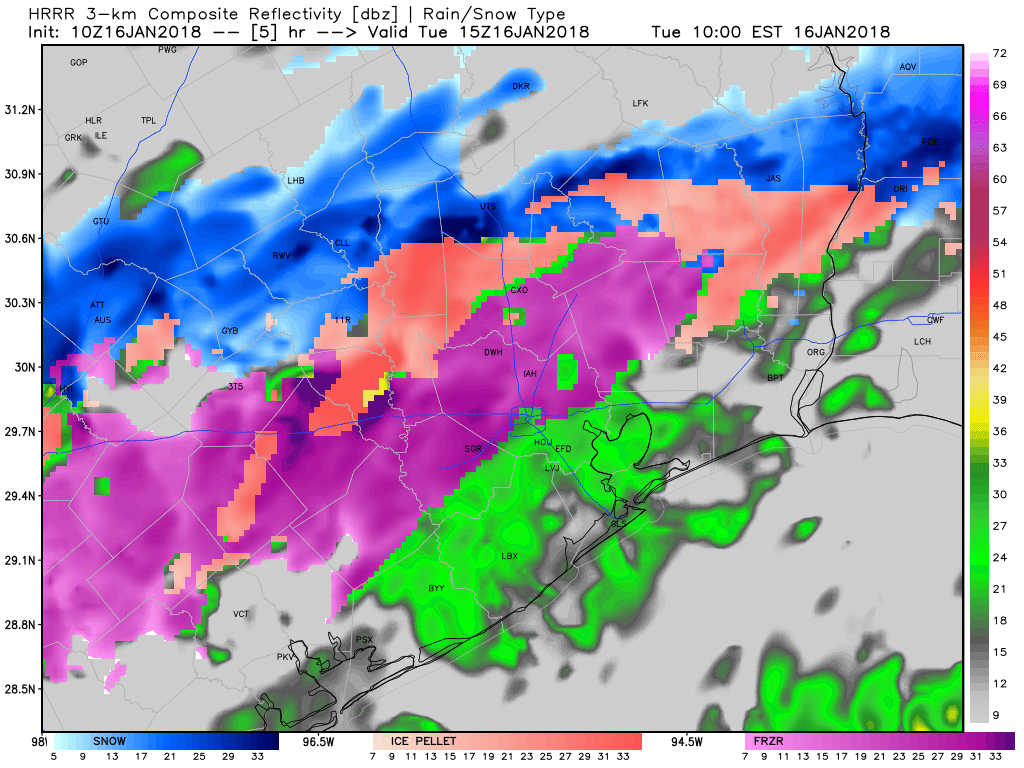 By 9am this morning we can see freezing rain moving into much of the northern and western half of Houston.
11am CT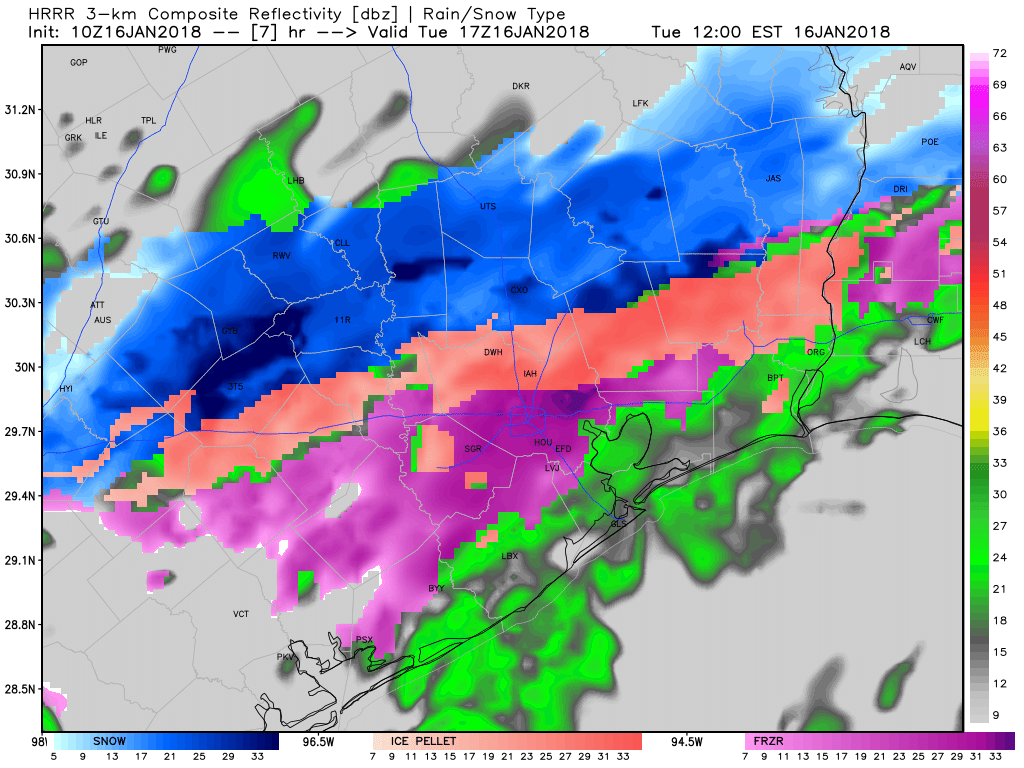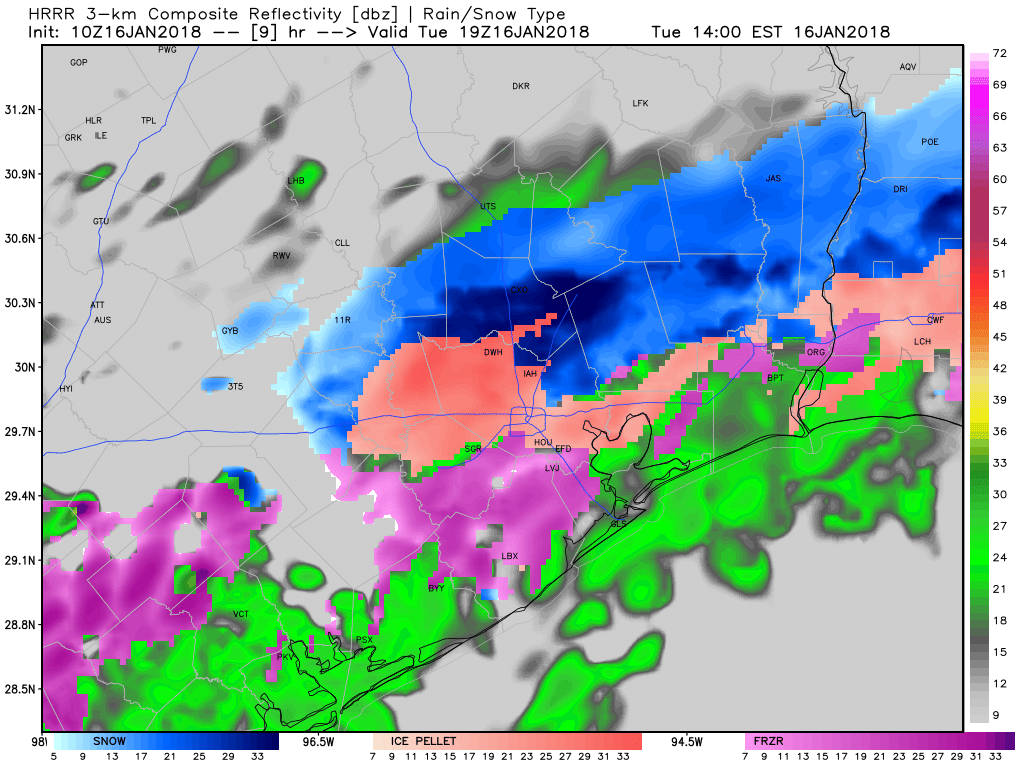 3pm CT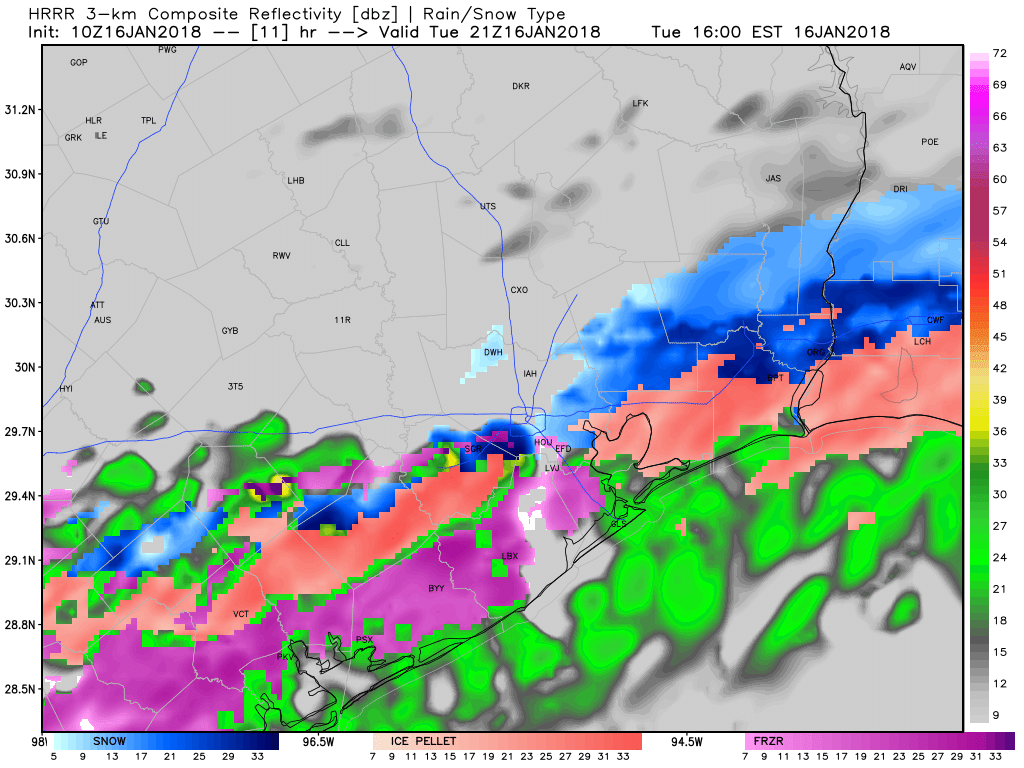 The precipitaiton should end from northwest to southeast this afternoon and into the early evening hours. At this time it is not possible to say exactly how bad the roads will be across Houston later this morning, and this afternoon. But there's the potential for a really bad mess. So stay home, if at all possible.
More later this morning.