Roughly three and a half months ago, Houstonians took to social media late into the night to post frightening pictures and harrowing accounts of flooding devastating the city. Houstonians took to social media again late into last night and early this morning, this time to post festive pictures and share (mostly) joyous accounts of about as good a snow event as you could hope for in Southeast Texas.
As I write this, we don't have official totals in yet, but based on pictures from all over, it looks like anywhere from a coating to 2″, give or take, in most of the Houston area. Obviously, College Station did quite well last night. They received 5″ officially, which would rank it their second biggest snow on record.
— Texas A&M Football (@AggieFootball) December 8, 2017
For the "official" number in Houston, I'd expect somewhere in the ballpark of 1.5″, which would rank somewhere in the top 10 or 15 for Houston snowfalls on record. The king, unlikely to ever be dethroned, is Valentine's Day 1895's estimated 20″, followed by 4.4″ on February 12, 1960.
❄️ in Houston pic.twitter.com/j9AoAo5T5z

— Rakesh Agrawal (@RakeshAgrawal) December 8, 2017
This Morning
I know some people aren't exactly overjoyed at the snow, especially those commuting early this morning. If you're one of those folks, the good news is that most, if not all of the snow will be gone by about 9 AM.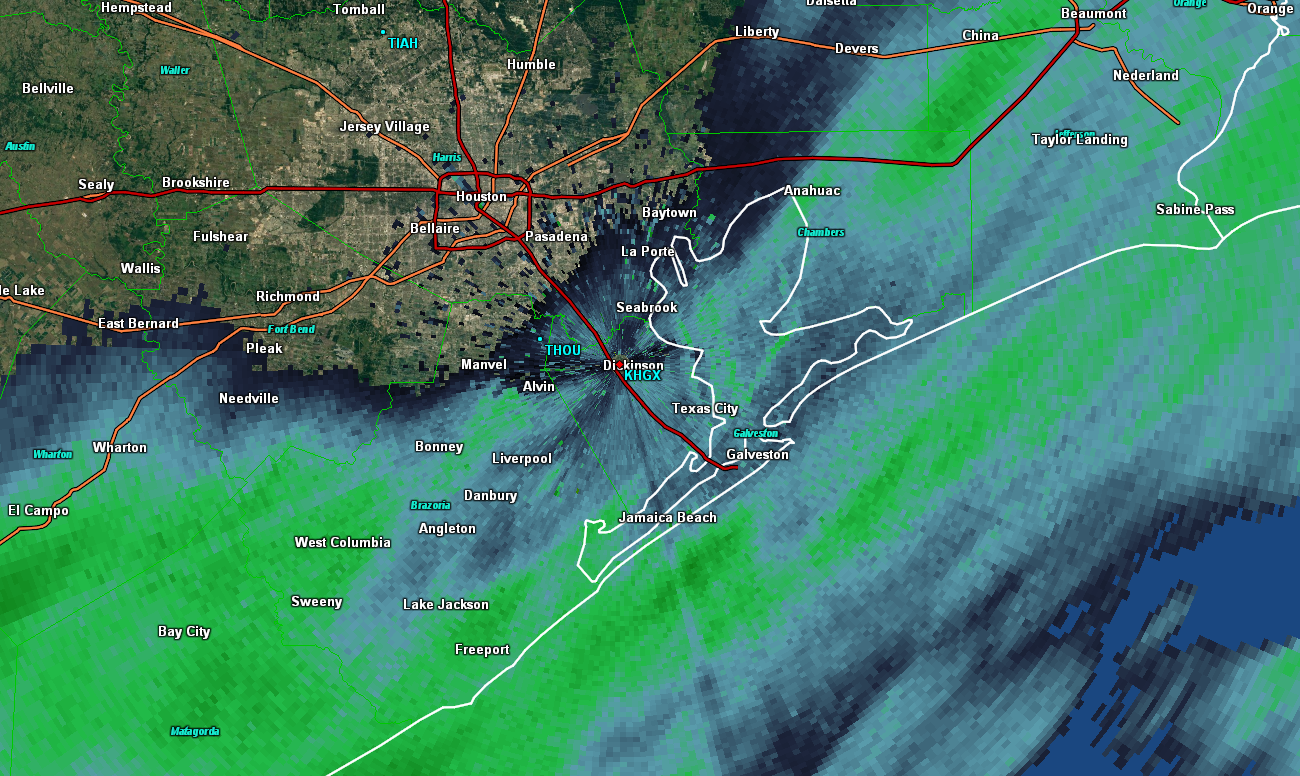 That said, roads are icy in spots this morning, especially the flyovers on freeways. Use extreme caution while commuting. Any icy patches should dissipate as we warm above freezing by 7-8 AM. Temperatures will actually rise now that the snow has ended.
Our crews are out all over the district treating roads. Please watch out for them. Also, go to https://t.co/pBfQNqF1tw for road condition updates. #houstonsnow #HOUTraffic pic.twitter.com/ALyzQ6WnWy

— TxDOT- HOU District (@TxDOTHouston) December 8, 2017
As we go through the rest of the morning, expect to see mainly cloudy skies. But things will get noticeably brighter as we work toward afternoon, and I think hopefully by Noon or so, Houston will see the sun again for the first time since before this cold snap began.
(Space City Weather is brought to you this month by the Law Office of Murray Newman)
Weekend
This weekend looks spectacular. Expect highs in the upper 50s to around 60° both Saturday and Sunday with full sunshine on both days. The only item of concern would be overnight lows tonight into Saturday morning.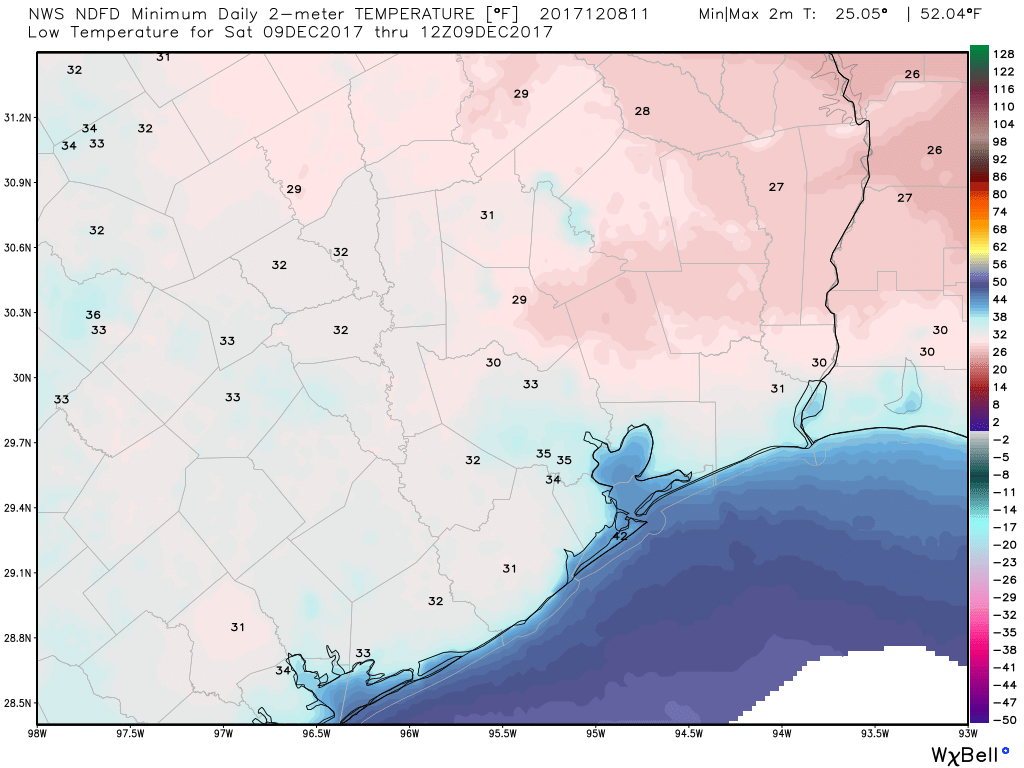 We should be able to get close to the freezing mark tonight in Houston but not much lower than that. We'll probably get below 30 degrees in areas to the north and west. The traditional coldest spots like Conroe will probably do 27-29° and temperatures below 30° for at least 2-4 hours. But I don't expect 20s in the immediate Houston area. It's always a good time to review cold weather tips.
Next Week
Beyond Sunday we should see one, perhaps two more cold fronts move through the area, none of which will be nearly as strong as what we just went through. In fact, they should be dry cold fronts, meaning mostly sunshine and rain chances near zero through the middle or end of next week. Temperatures should generally be in the 60s during the day and 40s at night. Not bad weather at all. We could see a more aggressive warm up next weekend. We'll talk more about that next week and begin to offer some early Christmas weather thoughts next week as well.