Tuesday, 7:00pm—It's over. The weather, that is.
Since Friday, Harvey has moved into Texas, meandered around the area between Corpus Christi and Houston, moved offshore, and is now moving steadily to the east. It's taking its godforsaken rain with it. The meteorological event has now ended, but unfortunately this is only the end of the beginning. Now comes the hard part, putting our city back together. We'll have much more on that later.
For now, we're exhausted, just like everyone else. We're sick and tired of the rain, just like everyone else. So this will be a quick forecast.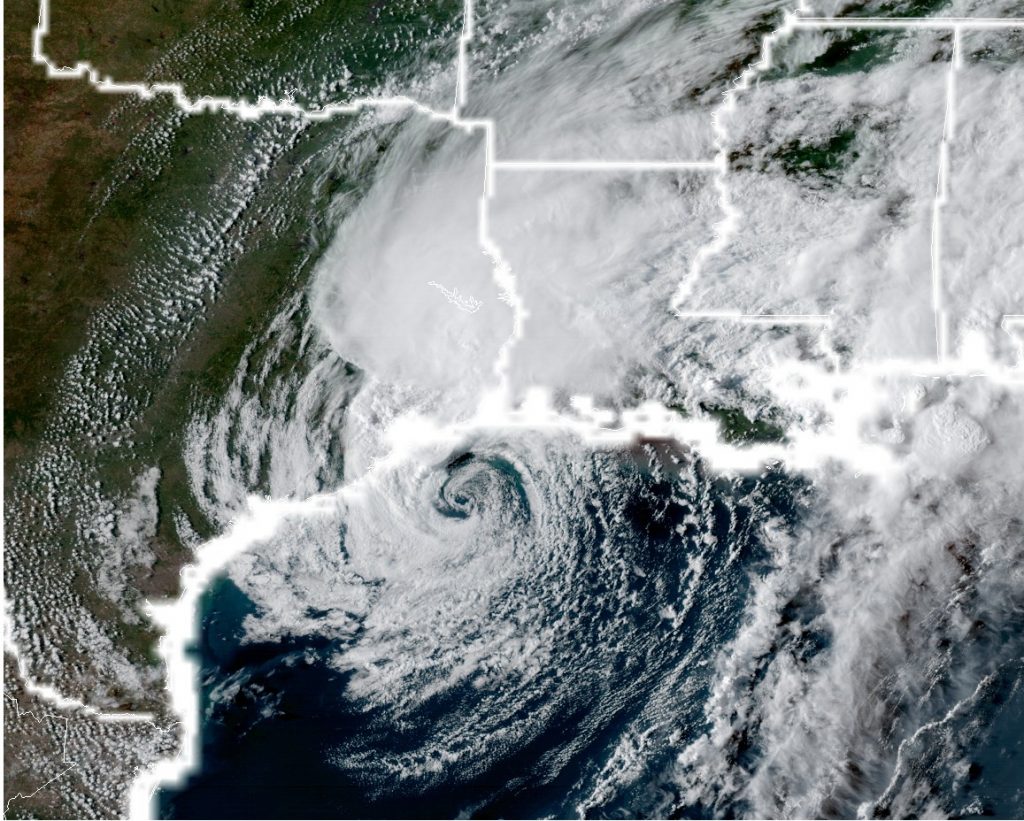 Light rain has been falling across Brazoria, Galveston, and eastern Harris County late this afternoon and evening, but rates have been easily manageable at 0.10 inch per hour—this is less than 50 times the rainfall rates seen during the peak of Harvey. Overnight this western periphery of Harvey's rains should continue to move east, hopefully pushing through Liberty and Chambers counties by or before sunrise.
For Wednesday, we can't rule out some rain showers (the southwestern edge of Harvey) rotating through the area, but we don't anticipate any widespread flooding from these problems. In fact, on Tuesday night and Wednesday, in absence of heavy rainfall, we should see fairly rapid falls in most area bayous.
Mostly sunny conditions should prevail from Thursday through Saturday, with highs in the low 90s, during which Houston can get to work on cleaning itself up. There is much to be done. Can't rule out some showers, but there won't be anything too concerning.
We've seen some concerns about the GFS model showing the development of a low-pressure system over the Gulf of Mexico next week, and blowing up some potentially heavy rain over the eastern half of Houston by late Monday or Tuesday of next week. While there's a chance for the return of some heavier showers, we're not too concerned about this. We'll have more on that in the morning.
For now when you go to bed tonight, wherever you are, enjoy the thought of not waking up to thunder, pulsating rain, or tornado alarms. Finally.