Houston hit 57° officially on Halloween, a couple degrees warmer than expected, which allowed us to experience the fourth coldest Halloween maximum temperature since official records began in Houston in 1889. It was the coldest Halloween since we also hit 57° back in 1993, which featured the all-time October low temperature of 29° too.
A few other superlatives across Texas from yesterday:
Amarillo was 14° on Thursday, the second coldest October temperature on record (back to 1892).
Lubbock hit 16° on Thursday, their coldest October morning on record (back to 1913).
Midland hit 16° on Thursday, their coldest October morning on record (back to 1930).
Abilene hit 20° on Thursday, their coldest October morning on record (back to 1885).
Dallas hit 30°, their 9th earliest freeze on record.
By any measure, this is not just an early season cold air mass, this is one of the earliest wintry air masses in Texas in recent years.
Houston is close to a record low this morning, but as of 6 AM, we're just a couple ticks short.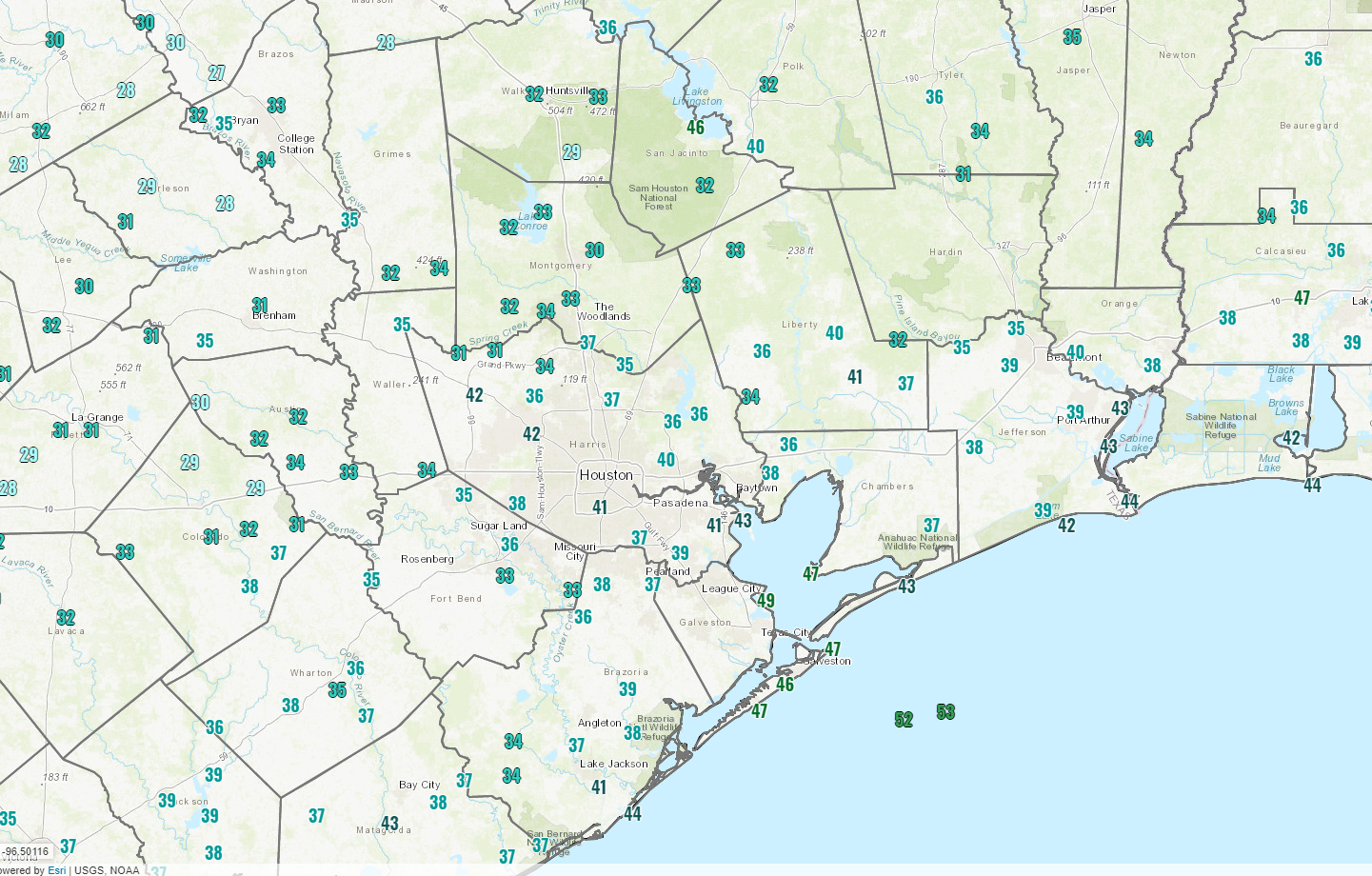 As I write this, Houston officially sits at 37°, our coldest temperature since at least April 2nd. We will see if we can shave another degree or two off of that reading for the official low temperature and have our coldest morning since early March. The record low this morning is 35°, set back in 1993. The coldest readings in the metro area this morning seem to be right along Spring Creek to the north, with several sites reporting 31° as of 5:30 AM. Elsewhere, Conroe is down to 30°, Navasota has hit 29°, and Huntsville shows 28° so far. Pretty chilly!
Rest of today
The rest of Friday looks great. Sunshine will dominate, with nothing more than a few high clouds and temperatures will quickly warm up through the 40s and into the 50s. Most of the area should top out around 60 degrees or a little above that with much lighter winds than yesterday.
Weekend
Both Saturday and Sunday should see mainly sunny skies. There could be a period or two of some higher clouds at times, blemishing the otherwise blue sky. But that's about as bad as it would get. Morning lows on Saturday should still be cold, but they will end up a good bit milder than this morning, bottoming out in the low- to mid-40s.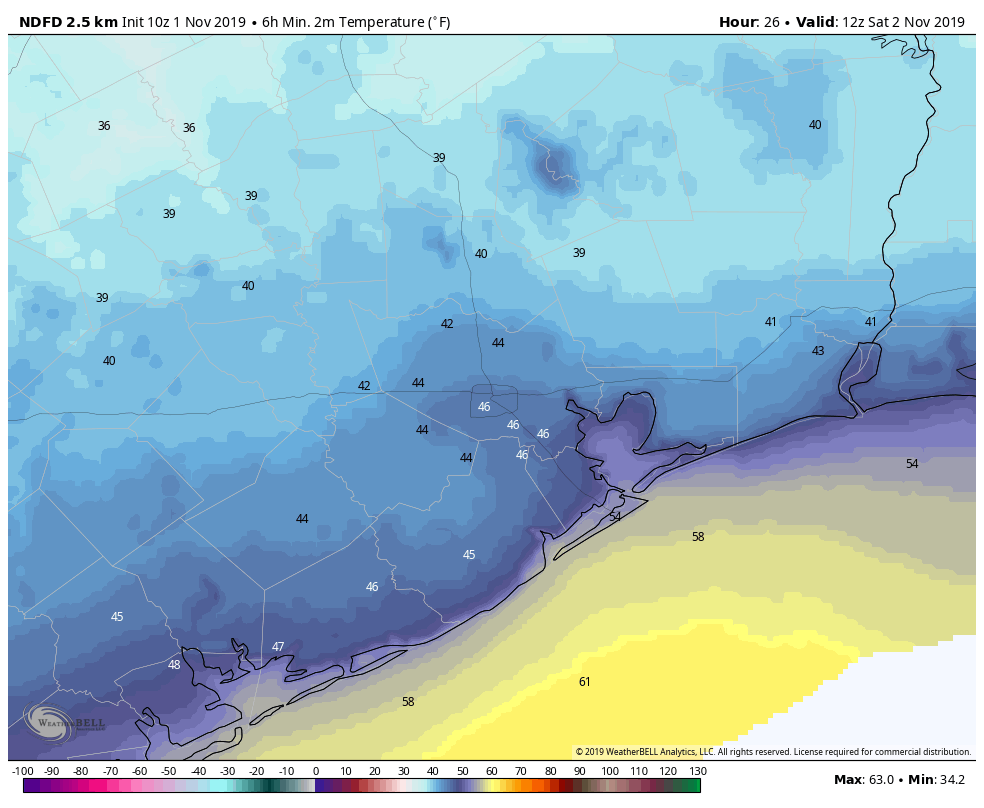 A secondary cool front is going to push through on Saturday morning, which will just serve to reinforce the cool, dry air already over the area. Look for Saturday afternoon to still top off in the mid-60s. Sunday's morning low and daytime high should be very similar to Saturday.

Monday
Clouds will become more noticeable on Monday, as onshore flow returns. Expect warmer weather too. Monday will top off in the low-70s after a morning in the low-50s. A stray shower or two will also be possible later Monday.
Rest of next week
Forecast confidence begins to plunge after Monday. The narrative should probably be warmer weather with increasing shower chances Tuesday, followed by somewhat lower rain chances and less humidity Wednesday. Our next front would arrive sometime on Thursday. The timing and details of the next front or fronts is highly uncertain. There is some hint in modeling of another significant burst of cold air next weekend, not quite as cold as what we have this morning but still pretty significant for early November. Again, confidence is quite low at this time. Either way, expect a warm up next week, followed by perhaps a little bit of temperature roller coaster. We will sharpen our pencils on this for Monday's update. Enjoy the beautiful autumn weekend ahead!