Good morning. A cool front pushed through Houston on Wednesday with mostly light to moderate rainfall. The rains now have ended, and we'll be a left with a gray and cool day. In fact, if the high today does not reach 65 degrees at Bush Intercontinental Airport, this will be our coolest daytime temperature since February 20, when our region was emerging from the Valentine's deep freeze. Don't worry, there are no freezing temperatures in our near or mid-term future.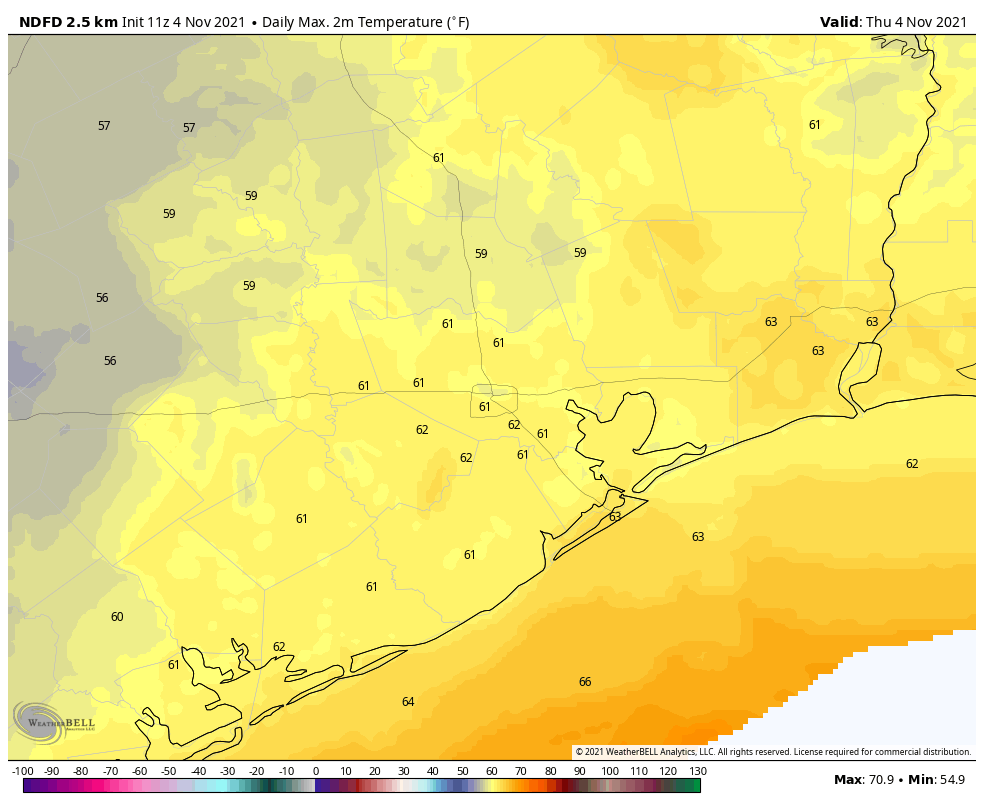 Thursday
Temperatures this morning range from the upper 40s to mid-50s across the region. It feels a bit chillier than that, however, with winds out of the north at about 10 to 15 mph. Skies are cloudy, but this afternoon some sunshine should begin to peak through, likely earlier for inland areas and later along the coast. We can't entirely rule out a bit of drizzle for coastal counties, but mostly the rain is gone. As skies clear out this evening and overnight, temperatures will drop into the 40s for all but coastal counties.
Friday
Highs on Friday will generally get into the upper 60s, with light northerly winds and mostly sunny skies. Overnight lows will be similar to Thursday night, or perhaps even a touch cooler.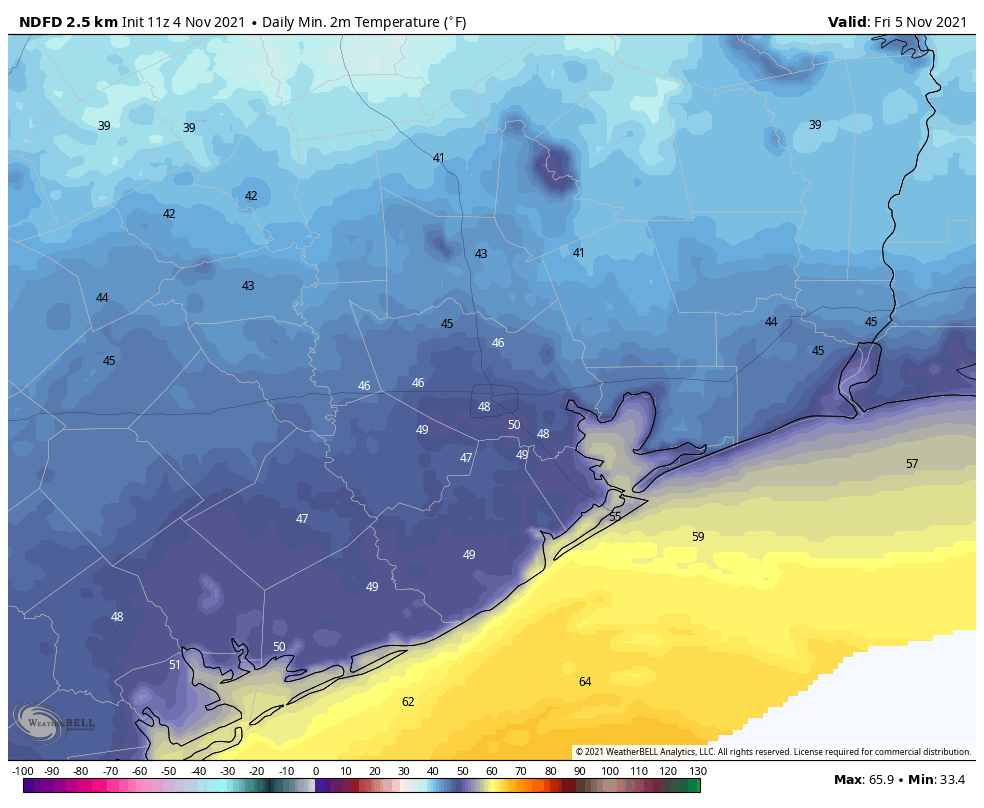 Saturday and Sunday
This will be our second splendid fall weekend in a row, with highs in the low- to mid-70s, sunny skies, and dry air. Overnight lows will generally be in the 40s for inland areas, and 50s for Houston and the coast.
Next week
Highs will warm into the upper 70s to 80 degrees by Monday, as some clouds and moderately more humid air returns with the onshore flow. But nighttime temperatures will still drop into the low 60s, or so, and I don't think things will get too sticky out there. Rain chances appear to be minimal until Wednesday or Thursday, when the next front seems likely to arrive. This should set the stage for another clear, dry, and cool weekend!