Yesterday felt like the first real day of autumn: Cloudy skies, temperatures hobbling into the mid to upper-50s, a little breeze. It was rather raw. Today? Much different! This sets the stage for a fantastic weekend, our second in a row.
Today
Temperatures are rather cool this morning. There are pockets of 30s up toward Conroe and Huntsville, 40s away from the coast and low-50s closer to the coast.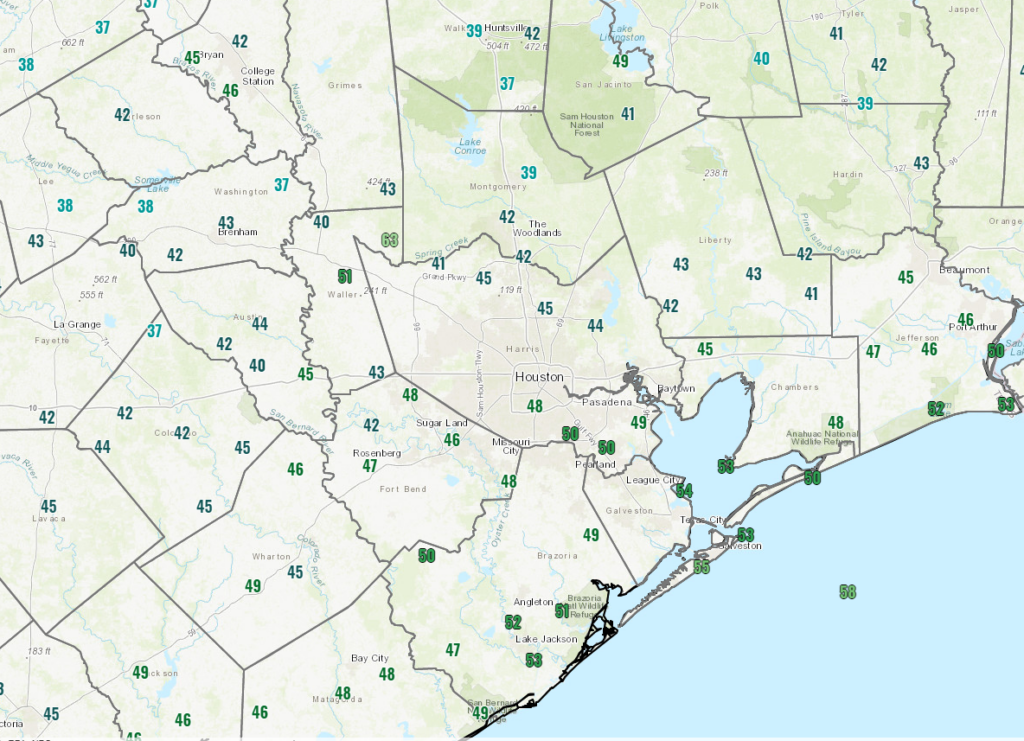 Look for any lingering clouds at the coast to dissipate this morning, and the day should roll on with sunshine. It will warm up much more than yesterday, and we should manage mostly mid, maybe upper-60s with a light north wind.
Weekend
Both Saturday and Sunday should see wall to wall sunshine. Look for morning lows in the 40s tomorrow, with temperatures warming to near 70 degrees.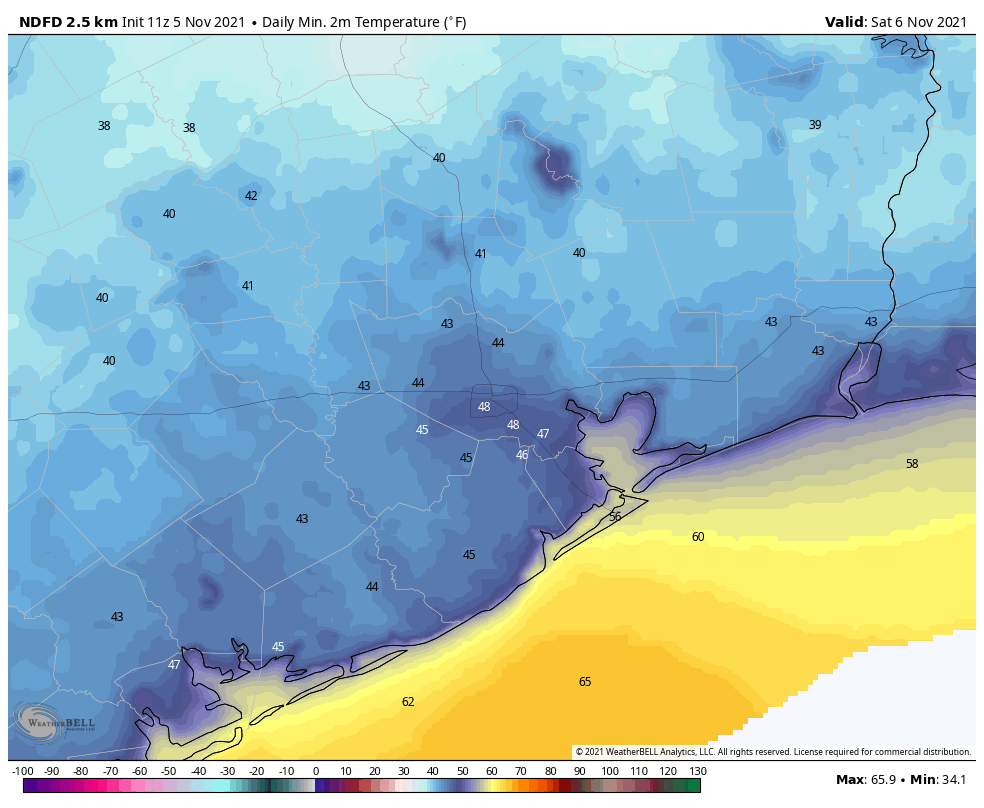 On Sunday, we'll see morning lows in the 40s and 50s and daytime highs in the lower 70s. A slow warm up.
PS: Don't forget we "fall back" on Saturday night, so we will have earlier sunrises (which if you have young kids, they will definitely make sure you see it) and sunsets beginning on Sunday. And the microwave clock you forgot to change will be lying to you.
Monday & Tuesday
We look to turn things back onshore Monday and Tuesday, which means we'll slowly warm up some more and see minor amounts of humidity return. Look for more sunshine on Monday and a few extra clouds building in through the day on Tuesday. Morning lows will generally be in the 50s, with highs in the 70s on both days, possibly upper-70s to near 80 degrees in spots on Tuesday, depending on sunshine.
Next front next week
Our next front is penciled in right now for next Thursday or Friday. This one may be a little more complex to forecast than the one we just experienced, as it will be attached to what is expected to be a somewhat stronger Plains or Midwest storm. There are still some uncertainties on the exact track and intensity of that storm. While we don't expect significant direct impacts from it, that does impact the timing of the front some. There could be widespread 80s for highs on Thursday, with a breezy onshore wind. We could also see some showers or thunderstorms with the front later Thursday or Friday and some gusty winds behind it too. Nothing too serious it doesn't appear, but a definite change in the weather. We'll update you on that Monday.