This is my second favorite post of the year to write—that fall's first real front has finally arrived in Houston. (Tomorrow, I plan to write my favorite). Not only will we see drier and cooler air, one of the pleasant surprises of this front is its sticking power. We should see about four days and notably cooler nights before humidity levels start to creep up on Sunday. More typically, our first fall front washes out within a couple of days. So let's enjoy!
Wednesday
Dewpoints have generally fallen to the upper 50s this morning, and should fall further throughout the day. Accordingly, the air will feel much drier. With lots of sunshine, temperatures will quickly warm to the mid-80s this afternoon, but drop again as the Sun sets. Winds will be out of the north from 10 to 15 mph with higher gusts. Overnight lows will vary widely, from about 50 degrees in Conroe to 70 degrees right along the coast, in Galveston Island.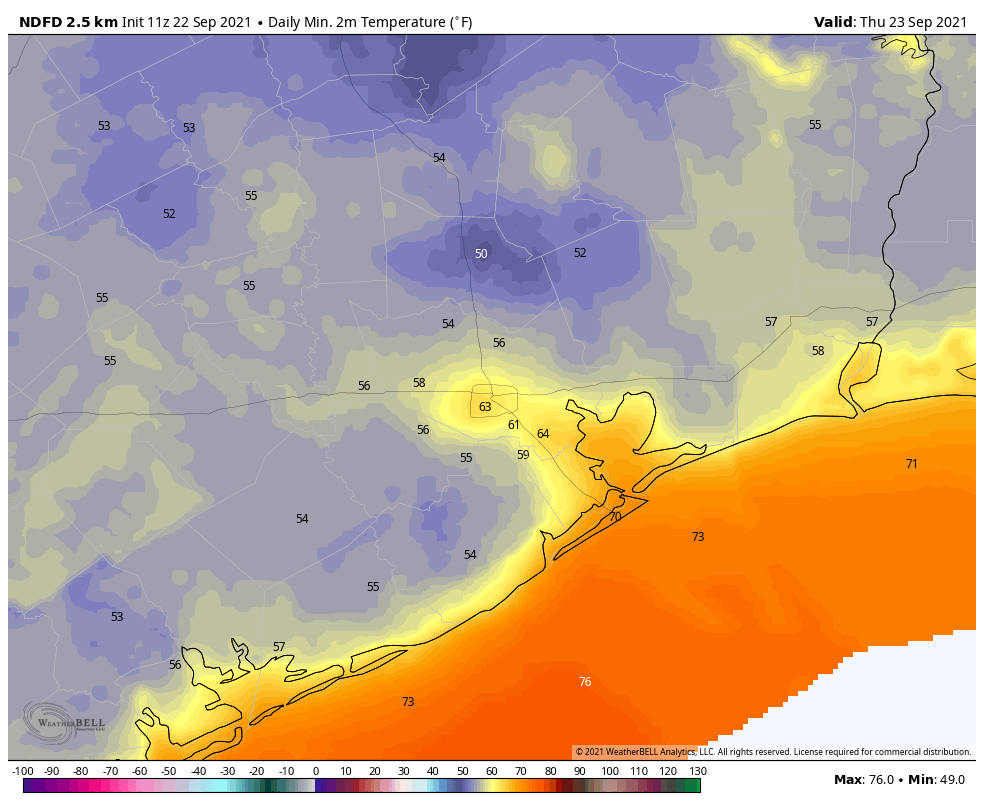 Thursday and Friday
More of the same: Sunny skies, highs in the low- to mid-80s, and cool nights down in the low 60s in Houston, and cooler for outlying areas.
Saturday and Sunday
The weekend looks a bit warmer, with highs in the mid- to upper 80s, but there should still be enough dry air to keep conditions pleasant, especially on Saturday. Skies will be sunny, and rain chances near zero. Plan outdoor activities with confidence.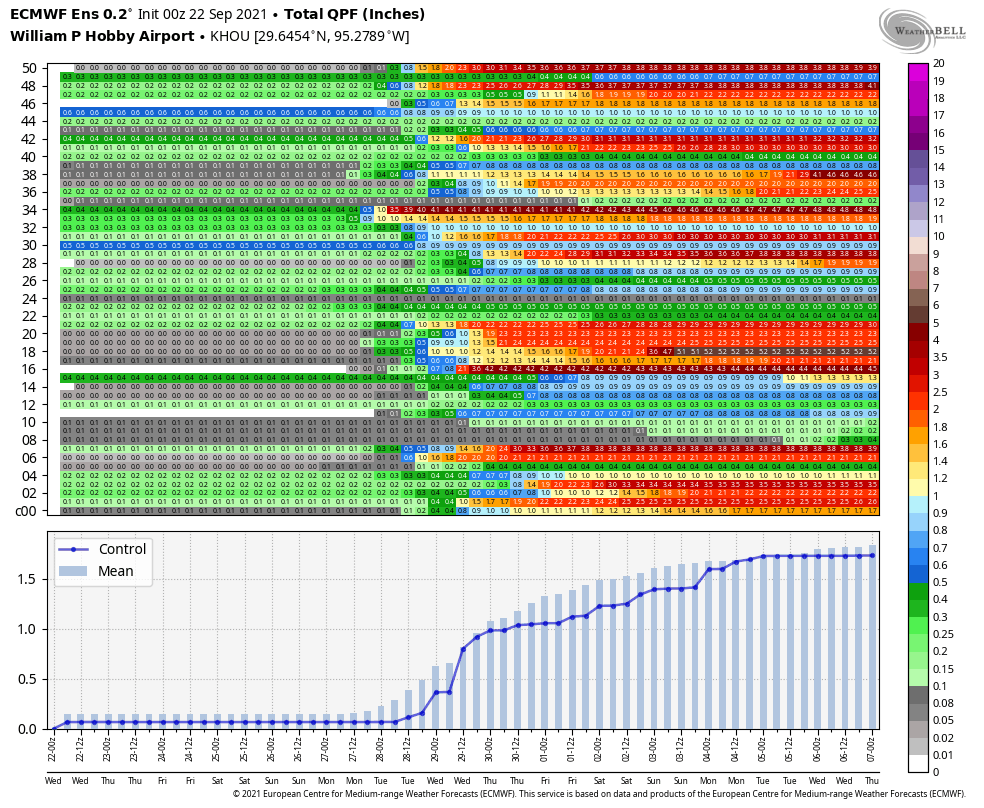 Next week
As the onshore flow really returns on Sunday, we'll start to see dewpoints climb, and we'll get back to late summertime weather with highs near 90 degrees. Rain chances should also start to increase by Tuesday or Wednesday as atmospheric moisture levels rise, along with lots of cloud cover. Most of next week will probably be warmer and muggier.