Houston's first "real" front of the season is less than 24 hours from pushing through the metro area. So after one more hot and sultry day, Houston will see several days of cooler and drier weather. If you live north of Interstate 10, a couple of nights in the 50s are a possibility. At least somewhat drier air should remain with us through the weekend.
Tuesday
The high temperature on Monday reached 95 degrees at Bush Intercontinental Airport, and highs will be similar today across the region with sunny skies and light southeasterly winds before the front arrives. A broken line of showers and thunderstorms should reach areas north and west of Houston, such as Katy and Conroe, around 6 to 8 pm. This line will push through the metro area shortly after sunset, and reach the coast by or before midnight. These showers will be advancing from northwest to southeast fairly rapidly, and could bring some briefly heavy rain and lightning. If you have outdoor plans this evening, please have a place to find temporary shelter. Drier air will move in overnight, behind the front.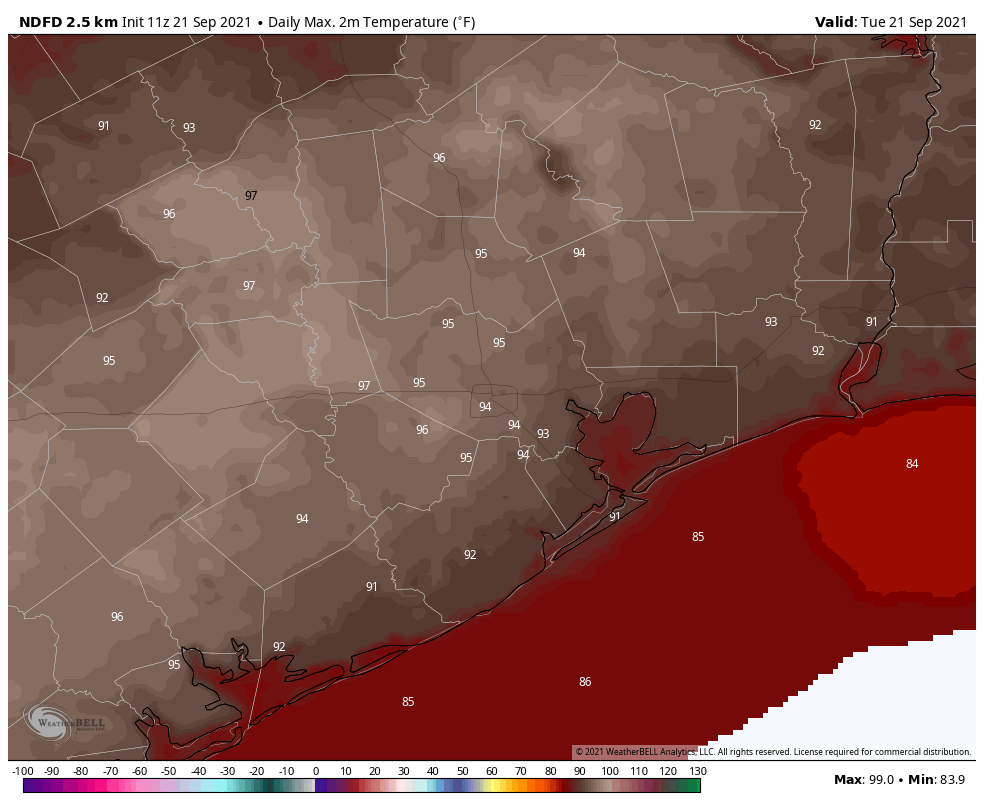 Wednesday
This is the good stuff. We'll wake up to temperatures on Wednesday morning generally in the 60s, with much drier air. Winds will be out of the north at 10 to 15 mph, with sunny skies. Highs will get into the low 80s. Lows Wednesday night will probably be the coldest of the week for many areas, dropping into the upper 50s for inland areas, with around 60 in the city of Houston.
Thursday and Friday
One nice thing about this front is that it should have some sticking power. We expect dry and pleasant conditions to continue through the work week, with highs in the 80s, and lows in the 60s for most of the region. Dewpoints should remain below 60 degrees until at least Saturday, which means the air will not feel sticky. Skies will be sunny, with a near zero percent chance of rain.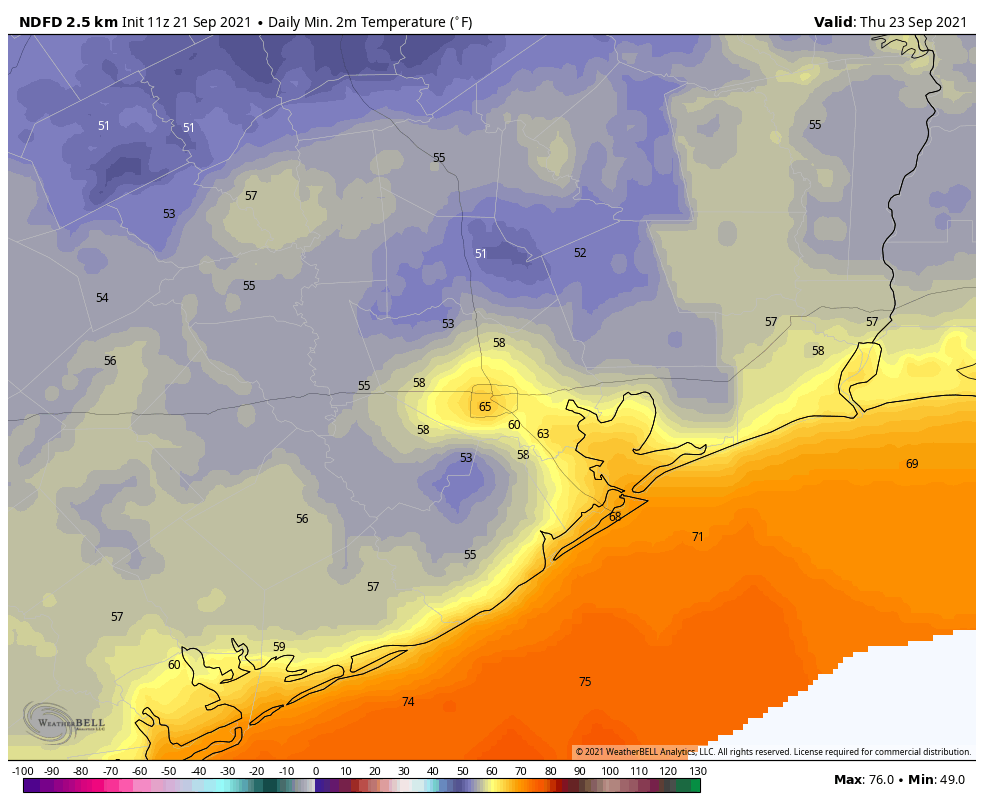 Saturday and Sunday
At this point it looks like the onshore flow won't really get going until later Saturday or Sunday, which should allow Houston to enjoy a fairly nice weekend, with highs in the 80s and still enough dry air to make a nice contrast with summer-like weather. Skies will remain mostly sunny, with no rain.
Next week
Our gradual warmup will continue at least into Tuesday or Wednesday of next week. At that point it's possible we may see temperatures recover to about 90 degrees, and our first real rain chances won't return until that time. Bottom line: We've got nearly a week of fine, early fall weather. I suggest you enjoy it.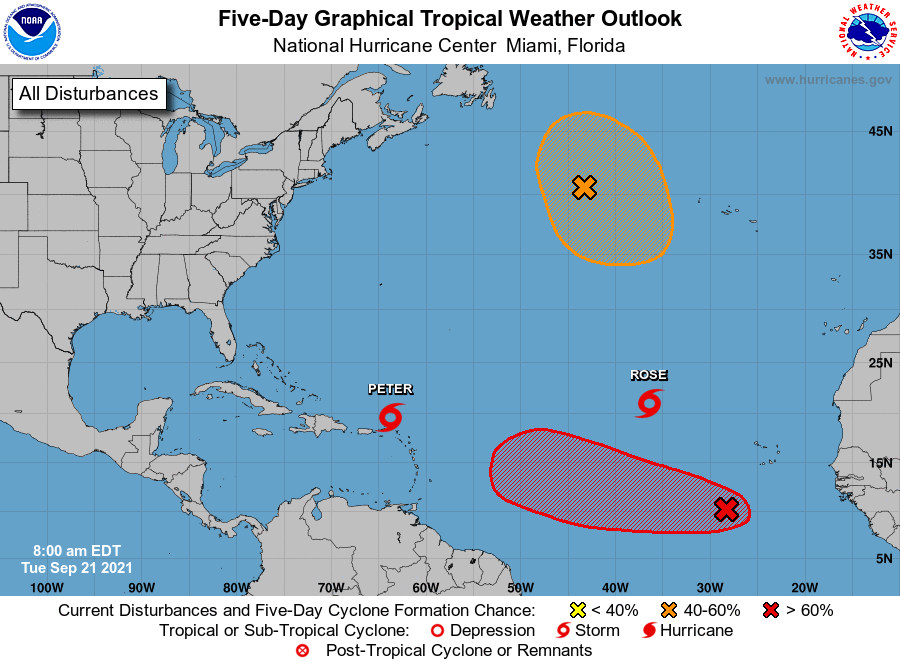 Tropics
The Atlantic tropics are popping with activity, but there's nothing that poses an immediate threat to the Gulf of Mexico or, indeed, any landmasses. The red "X" may eventually become a threat to the Caribbean isles, or it may recurve north before doing so.