Good morning. Just a short update today, due to the holiday, and also because frankly there is not much to say about Houston's weather in the wake of our stormy New Year's Eve frontal passage.
High pressure will dominate our weather for the next several days, and in January that means cool, mostly sunny days, and mostly clear nights. Highs for New Year's Day and Saturday will likely only reach the mid-50s, with lows dropping down to around 40 degrees in the city of Houston. Highs by Sunday and Monday should reach into the mid- to upper-60s.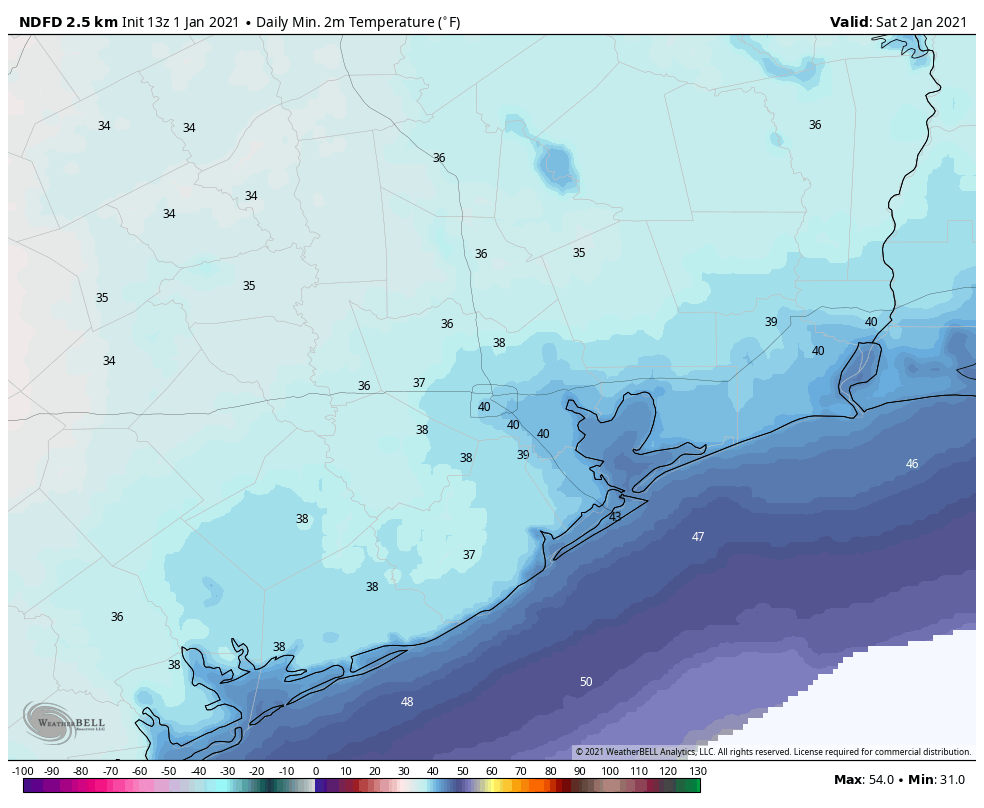 The warming trend will continue through about Wednesday, when we may see some scattered showers ahead of the next front—sliding through on Wednesday evening, perhaps? The front should lack the fireworks that we saw with the New Year's Eve front. It should set the stage for more cool, clear, and winter-like weather heading into next weekend. We'll have more for you on Monday morning.
All that's left to say now is Happy New Year! We hope it is a better one for you, and our region. We're going to continue to work to improve the site, and we'll be announcing some big things in the coming weeks. We really appreciate this community, and Space City Weather set all kinds of traffic records in 2020 due to our growing readership and the dual threats of Hurricane Laura and Tropical Storm Beta:
• 12.6 million page views
• 3.8 million visitors
• 358 posts
We'd gladly take half of that traffic in 2021 if it means the tropics remain quiet!