Just a quick post to note the official redevelopment of Harvey as a tropical depression in the southern Gulf of Mexico. The forecast track mirrors what we've been discussing for a couple of days now—the movement of a tropical storm into the Texas coast, after which its slows down, and drenches the eastern part of the state.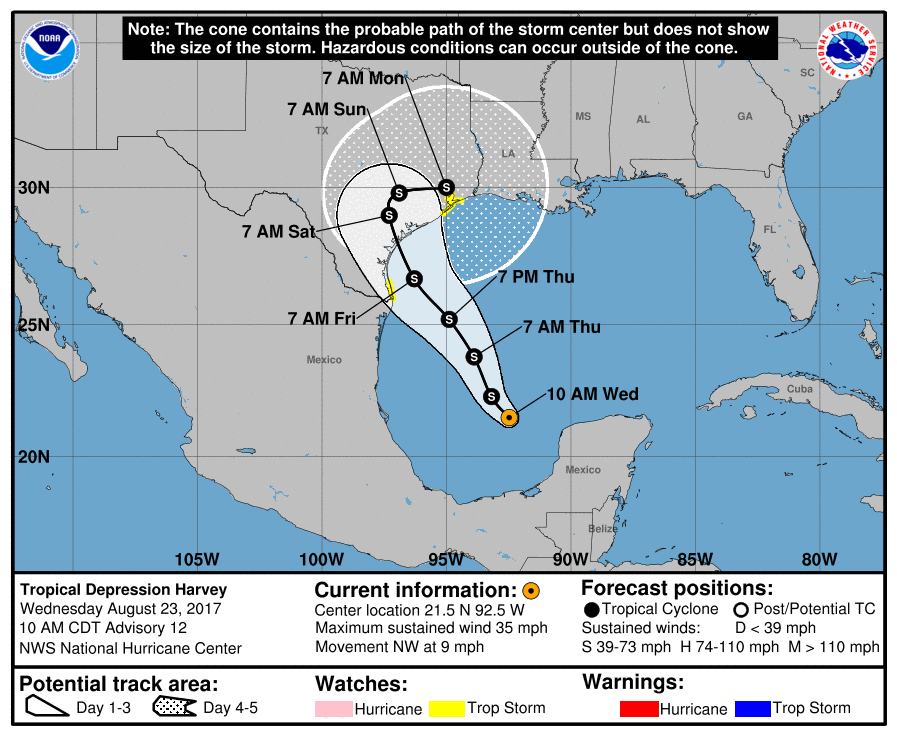 The official forecast predicts Harvey will reach hurricane strength—barely a Category 1 storm with 75mph—before it reaches the Texas coast. Tropical Storm watches are in effect for Galveston and the Galveston Bay area. Hurricane watches are in effect for Brazoria County, and areas southwest of Houston. But the primary concern with this system remains widespread rainfall and inland flooding. The hurricane center's rain forecast for Harvey reflects this: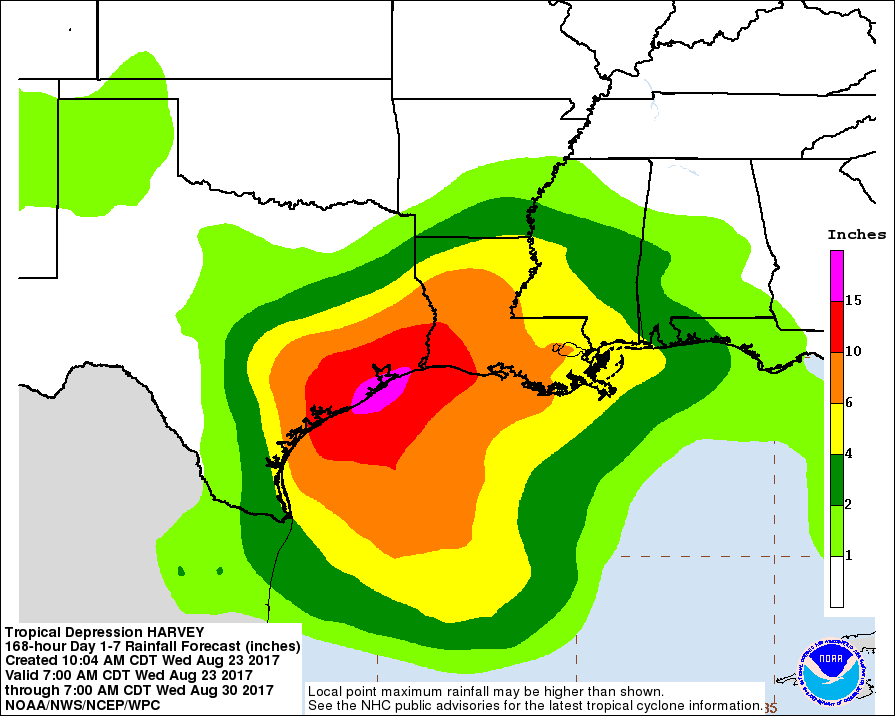 Our forecast from this morning largely holds up, as it is based on similar model data that made up the National Hurricane Center's outlook. We will post a more comprehensive update this afternoon, around 2:30pm. In the meantime, here is what Matt and I feel you should bear in mind about the next several days.
The rainfall hype is real and serious, and although it's impossible to specifically forecast it at this time, you need to be aware of the threat.
The forecast is going change, and in systems like this trying to pin down who gets maximum rainfall is extraordinarily difficult. Patience required.
The rains will be spread out from Friday through Tuesday, but for Houston we continue to expect the heavier rain during the latter half of that period.