Houston will see continued warm weather—with highs in the low- to mid-90s—and scattered showers during the next couple of days, but our principal focus remains on the likely redevelopment of Tropical Storm Harvey, and its eventual movement toward Texas. Parts of the state will be be utterly soaked by the end of this weekend, and some flooding seems inevitable.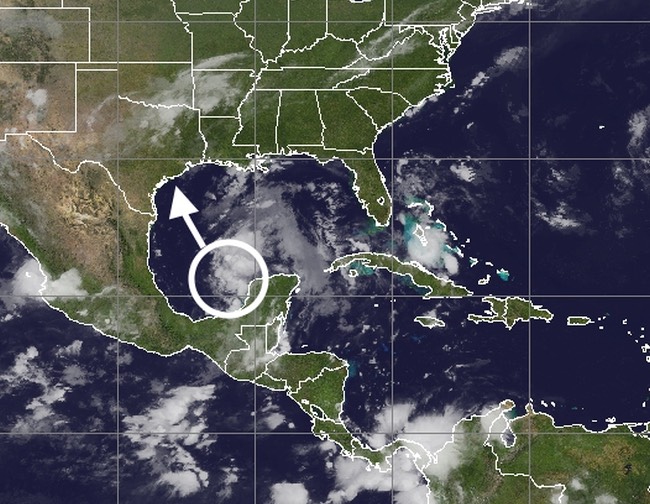 As of 6:30am Wednesday, a reconnaissance aircraft is flying around the large area of disturbed weather in the southern Gulf of Mexico, and may find a tropical depression. Some dry air appears to be slowing development right now, but the Gulf is warm and wind shear manageable, so some intensification is likely as the system moves northwest toward Texas during the next couple of days. While we cannot rule out rapid intensification, a phenomenon which is still relatively poorly understood, it is probable that Harvey will come ashore as a tropical storm or Category 1 hurricane. A landfall between Corpus Christi and Matagorda seems most likely at this time. While we may see some storm surges of 3 to 5 feet with such a storm, and tropical storm-force winds, rainfall is by far the biggest concern.

On Tuesday, we talked about the poor steering currents for Harvey, which will probably cause the storm to stall after it moves into Texas, and that forecast remains the same. By Friday, or so, a high pressure system over the southwestern United States will build into west Texas. Essentially, then, this should halt the northwestward movement of the tropical system, perhaps around the Victoria area.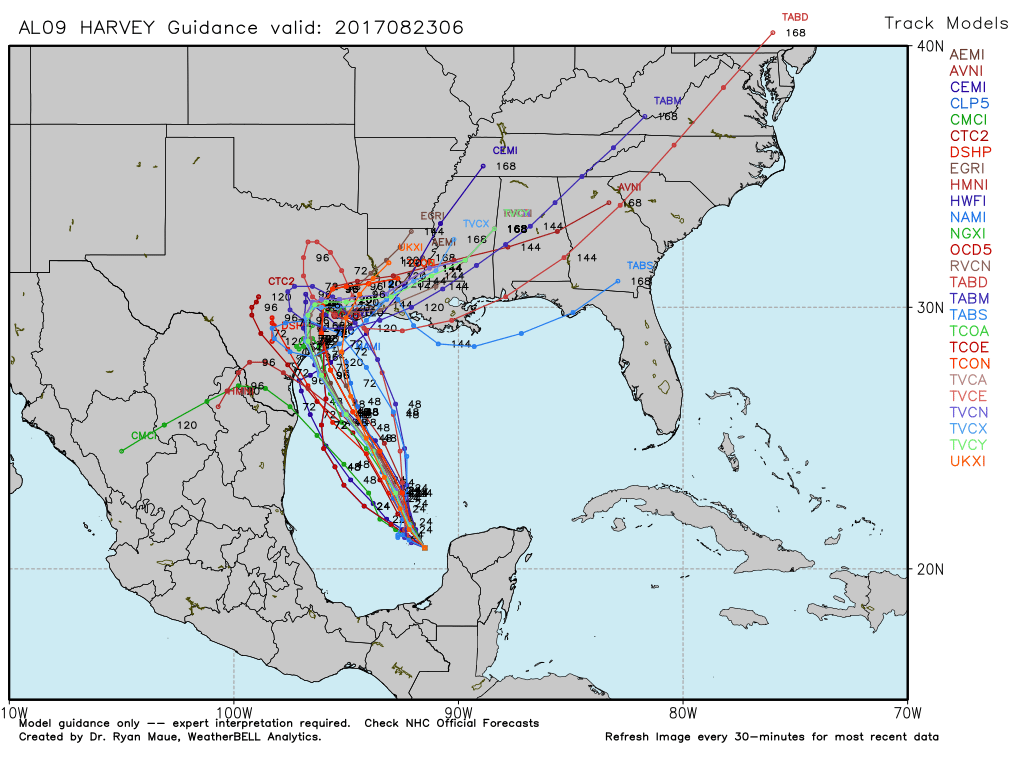 At that point we would have a situation where a low pressure system is just inland, and able to draw lots of moisture from the Gulf of Mexico into the upper Texas coastal area. Without sounding alarmist, we should say that this is a nearly perfect scenario for continuous heavy rainfall and flooding. That does not mean it will happen, but at this point it seems likely. Large areas will likely see 5 to 15 inches of rainfall, and smaller areas may see in excess of 20 inches.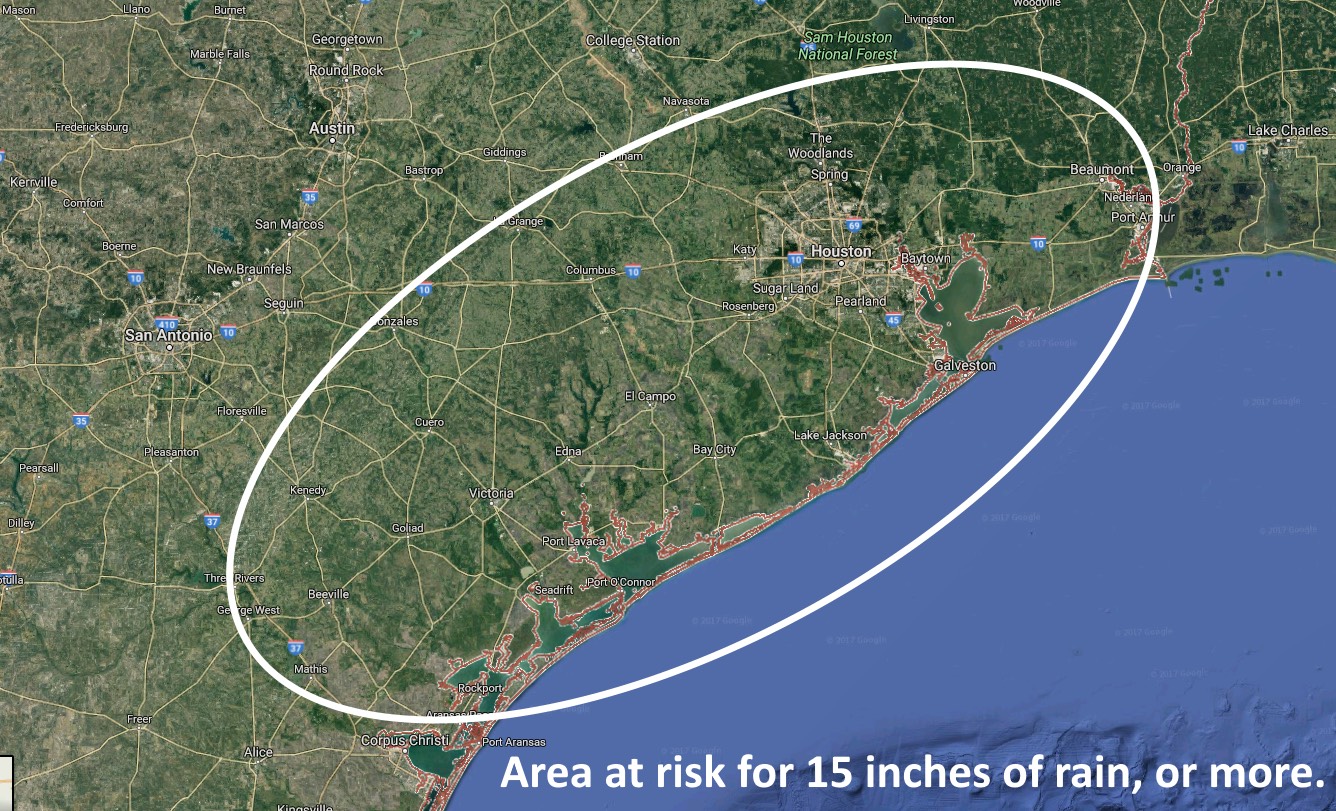 Here's what you need to know as of Wednesday morning:
There is the potential for a major rainfall event from late Friday through Tuesday in Texas. For Houston, the heaviest rains would not probably begin before Saturday.
We do not know how much Harvey will intensify, but there are no indications it will become a strong hurricane right now.
The forecast remains uncertain because Harvey has yet to form a well defined center of circulation, and its motion is likely to stall this weekend.
While we know nothing definitive, residents should be prepared for flooding conditions this weekend and into next week.
We will update as warranted.