Ok everyone, take a deep breath. The greater Houston region has experienced a nice reprieve from heavy rainfall today. That's the good news. The bad news is that our atmosphere has recharged, and we are about to experience the worst of this potential flooding evening tonight and on Wednesday. The timing of all this remains in flux, but what follows is our best assessment for now.
Tuesday night
A pretty serious block of showers and thunderstorms are massing just to the west of Houston this afternoon, and we expect them to move toward our region this evening and during the overnight hours. These storms are being juiced by a slow-moving upper-level low pressure system, and they will have plenty of moisture to work with tonight.
We think most of Houston and the surrounding counties will see 2 to 5 inches of rainfall between now and sunrise on Wednesday, with higher isolated totals. These storms will be capable of producing intense rainfall rates above 2 inches per hour, which will quickly back up streets. Almost certainly some part of our region will see 10 inches of rainfall, or more, during the overnight hours. For now we are maintaining a Stage 2 flood alert, but this threat may need to be adjusted upward later this evening.
Although rainfall is the primary threat, some of these thunderstorms may bring severe weather as well. The National Weather Service has published a tornado warning that will remain in effect for the western half of our region until at least 9 pm CT tonight.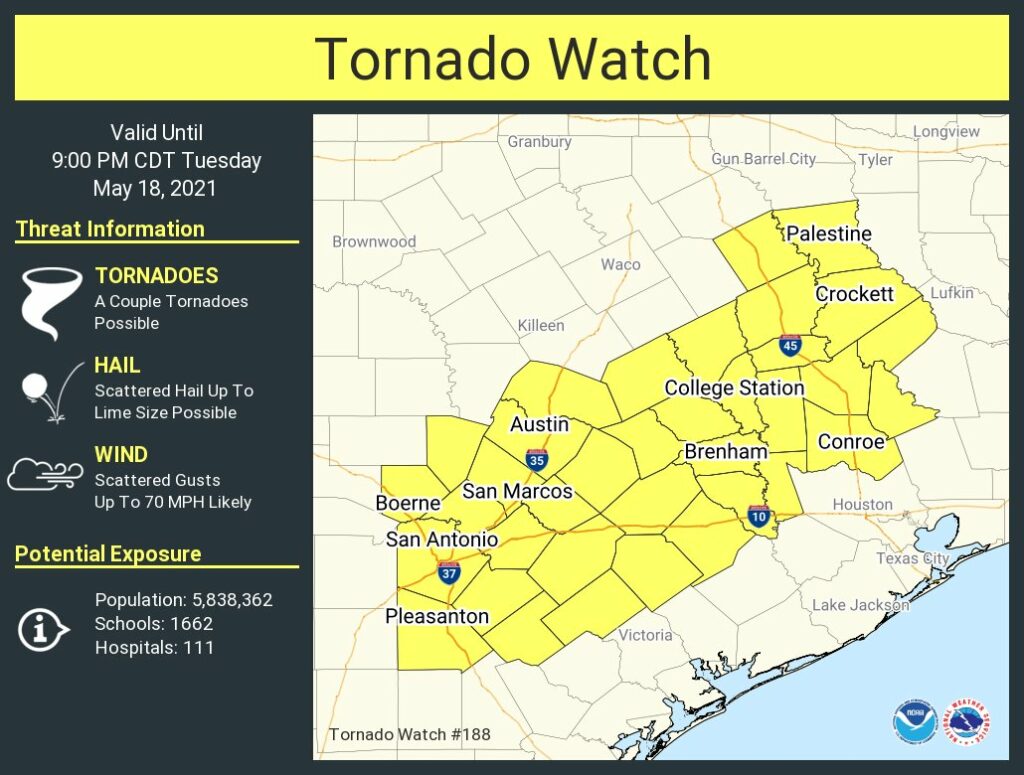 Wednesday
It looks like tonight's storms may work over the atmosphere, and if this happens we would expect to see a break in storms on Wednesday morning, possibly lasting into the afternoon hours. After this point it's really difficult to say what will happen with confidence, but I think it's reasonable to expect another round of storms Wednesday evening or during the overnight hours. Where this sets up, and whether it's as intense as Tuesday night, is something I just don't really feel comfortable predicting.
Thursday and beyond
We think the focus of these storms will begin to swing eastward on Thursday. For the overall event, most areas will probably see an additional 4 to 8 inches of rainfall, on average, from now through Thursday. This means some areas will see more, and it is in those locations we are most concerned about flooding.
The map below shows NOAA's best guess for rain accumulation totals from now through Thursday night, but this should not be taken as gospel.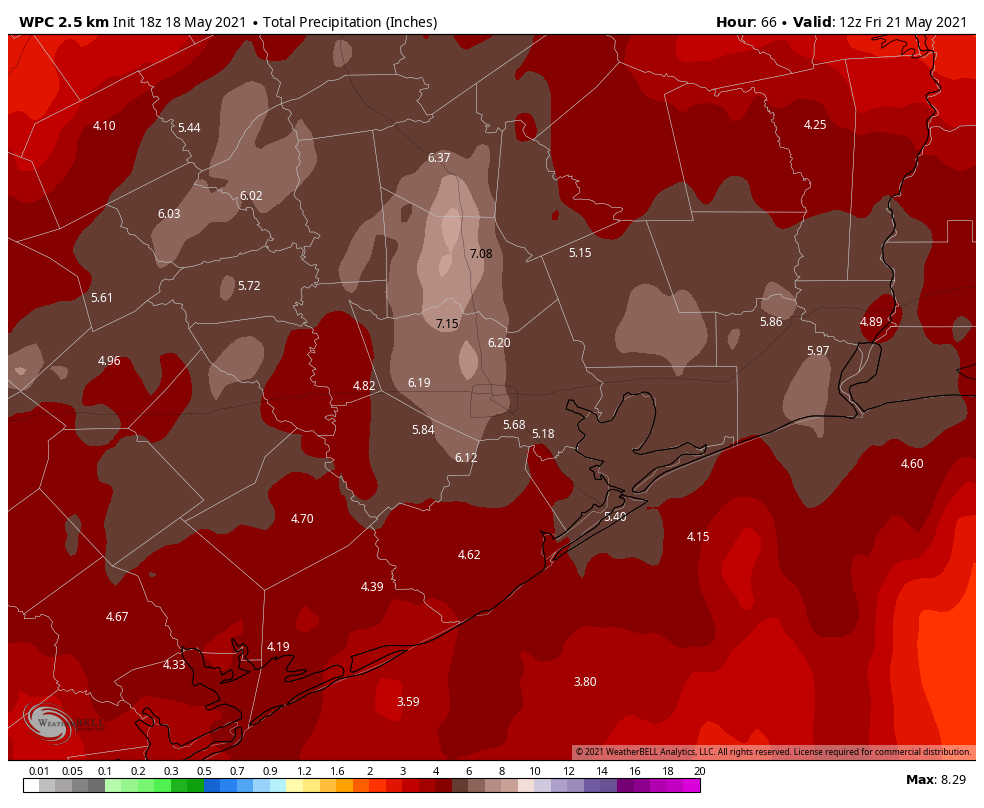 Matt and I will be continuing to work this event, and will update again by around 10pm CT Tuesday night.