As expected, Houston today has so far only seen scattered light to moderate rain showers. However during the next few hours heavier storms are going to begin rotating into the region.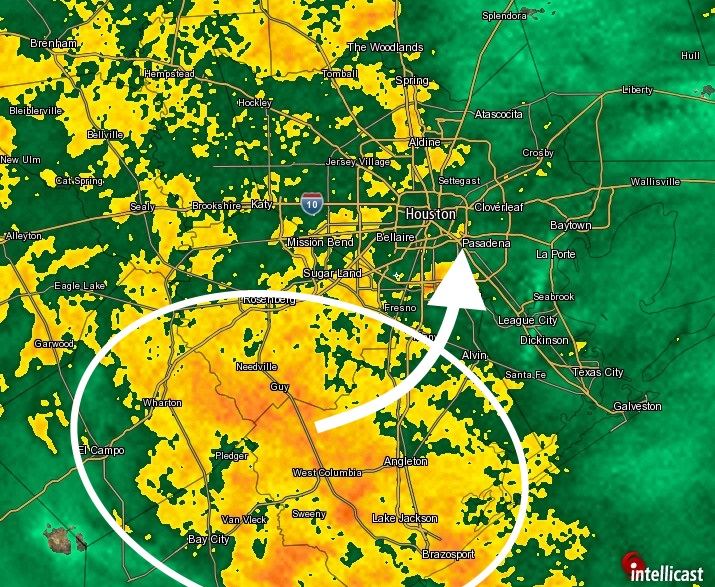 This won't be the main event, but it's going to soften up our soils for what should be considerably stronger storms later tonight.
Some of the latest forecast modeling continues to suggest the onset of this heavier rain, with rainfall rates of perhaps 3 inches an hour or higher, around 8 or 9 p.m. this evening. Such storms will have the potential to flood streets quickly.
Much of the latest modeling also indicates the very heaviest rains — locations where 10 or more inches might fall tonight — will come along the coast, from Matagorda to Galveston to Chambers and Jefferson counties. That doesn't rule out inland counties, including Harris County, from such extremes, but that seems to be the way models are trending.
During the last few hours we have also seen favorable conditions for funnel cloud development, and most of the southern half of the Houston metro area is under a tornado watch until 10 p.m. tonight.
I'll have a comprehensive update on the storms at 7 p.m. tonight.
Posted at 4:05 p.m. CT