The first significant rains have moved into Houston this afternoon and early evening as 1 to 3 inches have generally fallen across the area during the last six hours.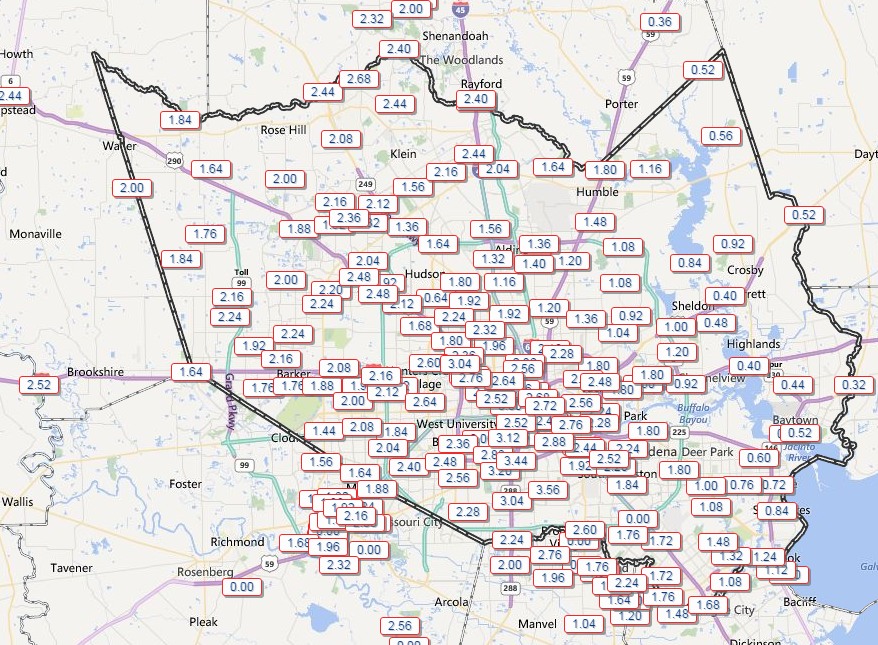 Houston's bayous have thus far handled the inflow of rain, no doubt aided by the fact that the region's parched soils have sucked up some of the water and rainfall rates generally have been less than 1 inch an hour.
If the rains hold steady like this there will be few problems. But will they hold steady or increase in intensity? The answer is that, for some areas, tonight will bring mostly steady rains. But for other areas things will get much more intense.
During recent runs several forecast models have indicated the heaviest rains will be to the southwest of the city of Houston, roughly in the area shown below.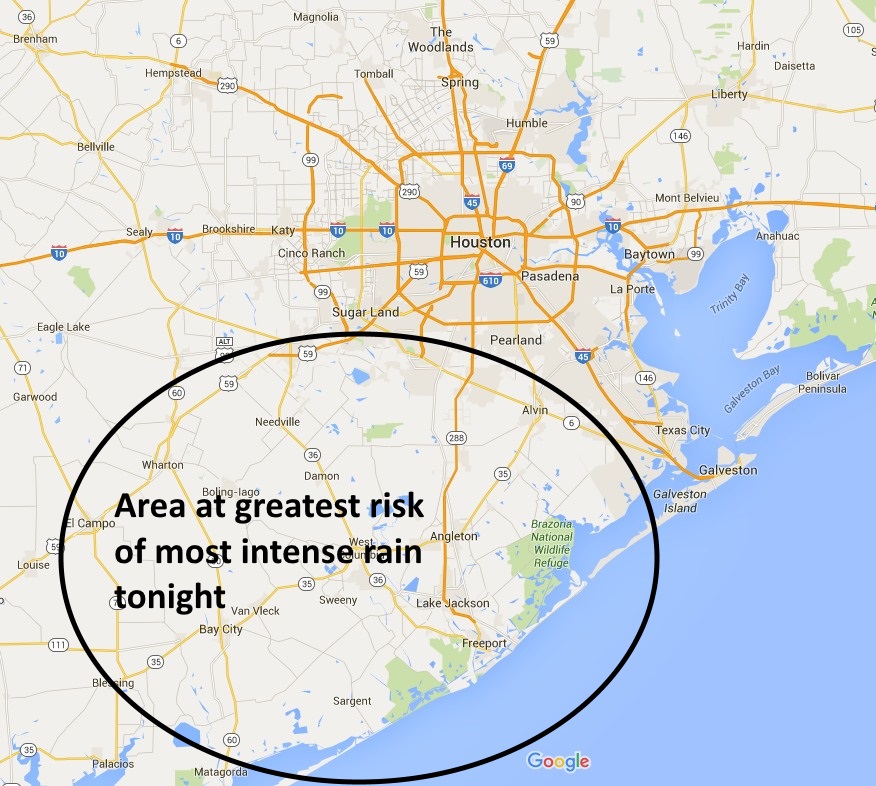 It seems most likely that, if we are to see rain totals in excess of 10 inches during this event, they will occur along the coast and to the south-southwest of Houston. This is not an iron-clad guarantee, of course, this just seems to be where the radar, models and atmospheric data are pointing right now. We'll have to continue to watch the situation closely.
I'm still expecting the heavy precipitation to move out of the area on Sunday, between about 9 a.m. and 3 p.m., from west to east.
I'll update by 10 p.m.
Posted at 7 p.m. CT