As of noon on Saturday the heaviest rains associated with today's storms have moved through central Houston and are pushing off to the east.
Finally, right?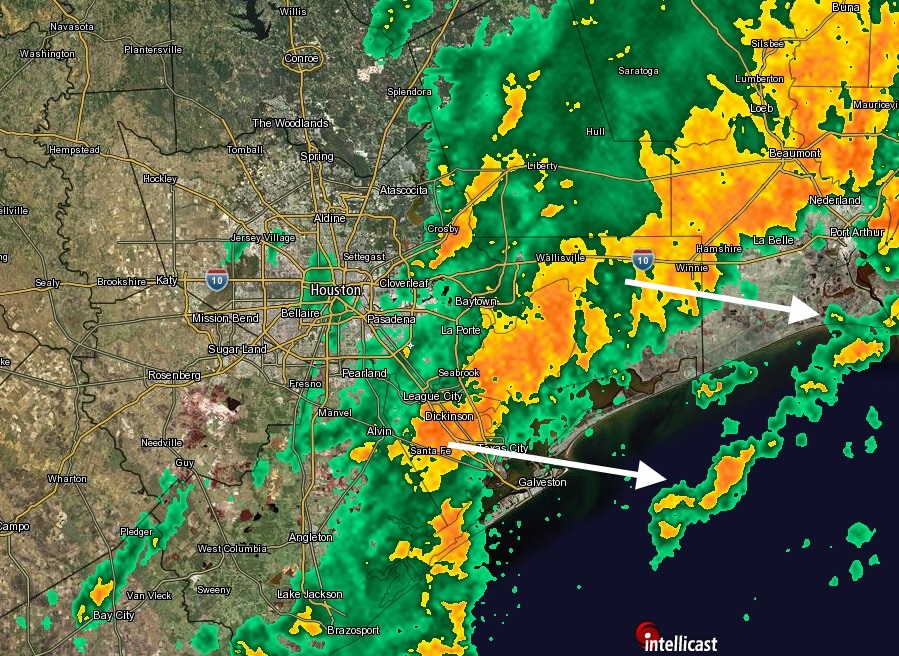 Although forecasts for the timing of the heavy rains were accurate — I had pegged midnight Friday to noon on Saturday for the most intense rains — amounts were not. Instead of isolated areas of six or more inches, widespread areas of the metro region received that much. And isolated areas to the east-northeast of Houston, including Crosby, received a staggering 11 inches of rain during the last 24 hours.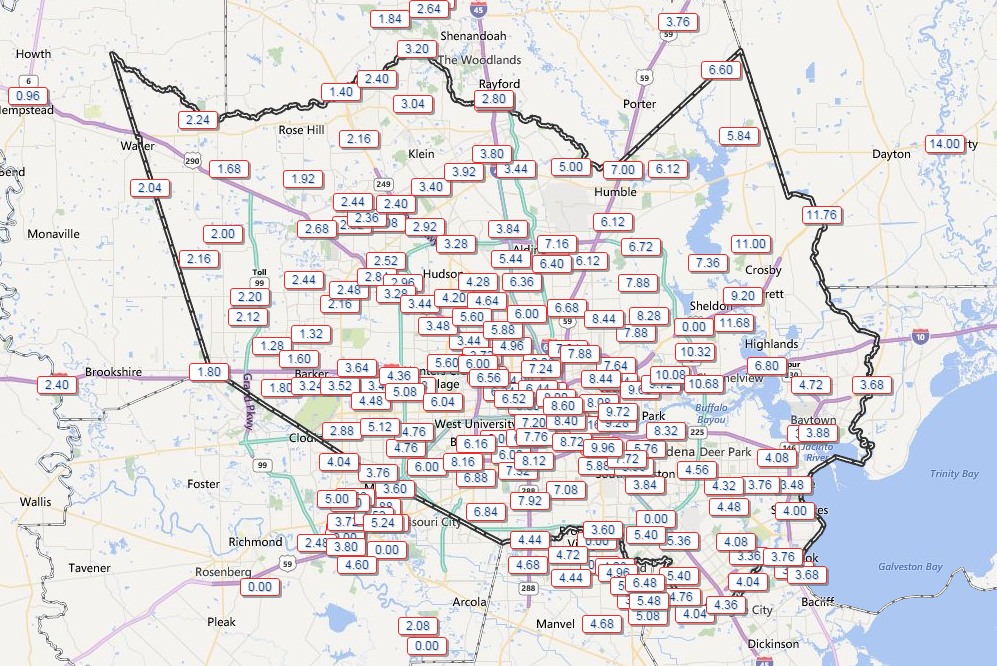 Despite the very heavy rains, however, bayous for the most part stayed within their banks — if only just. Yes, there was some street flooding, which is to be expected, and some homes were affected in Harris County. You don't get 6 to 8 inches without some problems. But we didn't see widespread home flooding in most areas of Houston.
The exception is homes along Hunting Bayou, and other areas further to the northeast of Houston, including Crosby and Dayton. Impacts there from a foot or more of rain have been significant.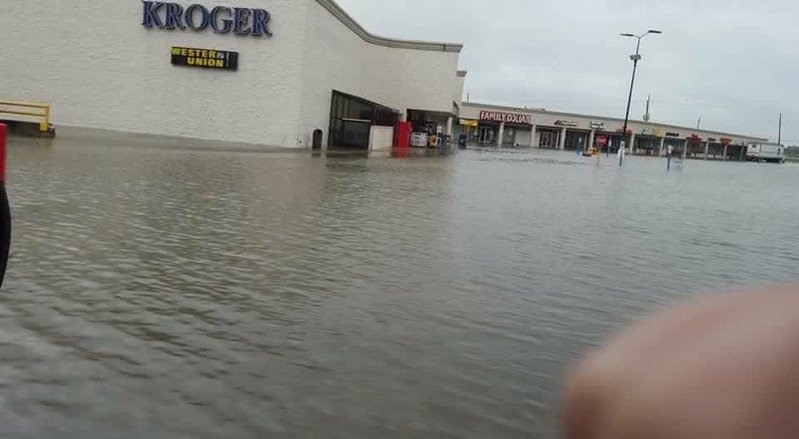 I'm expecting to see continued development of scattered, light rain showers this afternoon. And I can't rule out more light rain tonight. But I do not think we will see widespread, heavy rain and thunderstorms that would preclude trick-or-treating. It won't be the best night, but it's likely going to be far from a washout.
Overnight we'll start to see some cooler, drier air work its way into the region. Expect highs in the 70s on Sunday and Monday, with partly sunny conditions, and lows in the upper 50s or lower 60s.
Posted at 12:15 p.m. Saturday