"Oh good, the rain is still here."
— Said no one in Houston this morning.
After a break in showers on Saturday afternoon, intermittent rain returned last night and during the overnight hours. And again this morning Houston was greeted by rain showers. So what happened?
An upper-level low pressure system that drove rain early on Saturday moved a little slower, and has been a little more effective at drawing moisture in from the Gulf of Mexico. Hence the slow and steady rain for much of the metro area this morning.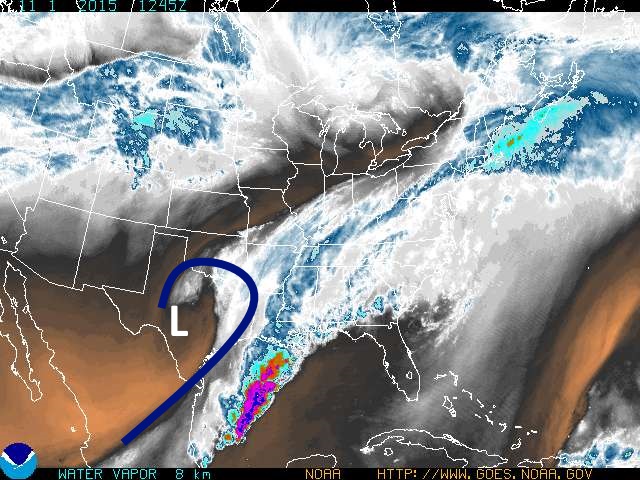 Unfortunately, given the slow movement of the upper-level low pressure system, instead of seeing rapid clearing today we may see continued intermittent light-to-moderate rain. This shouldn't be enough to cause any kind of flooding in Houston because the bayous were able to recover on Saturday afternoon and during the overnight hours.
But it does mean today will be mostly gray, intermittently sodden, and overall not the Sunday we were all hoping for.
I'm still pretty confident that Monday and Tuesday will be pleasant, mostly sunny fall-like days, with highs in the 70s. But that won't make today any better.