Good morning. The cold front is through, and it's starting to feel a lot more like fall. We'll see a couple of breezy and cooler days before a truly sublime fall weekend. Temperatures warm a little next week before the probable arrival of another front by Wednesday or so.
Thursday
Temperatures will warm into the mid- to upper-70s today for much of the region, with sunny skies. But perhaps the bigger story will be a persistent northwesterly wind that may at times gust to 30 or 40 mph. What is driving this? Houston is caught between high pressure to our west, and the surface low—the front that crossed our region on Wednesday—off to our east. At the mid-levels of the atmosphere, the pattern looks like this: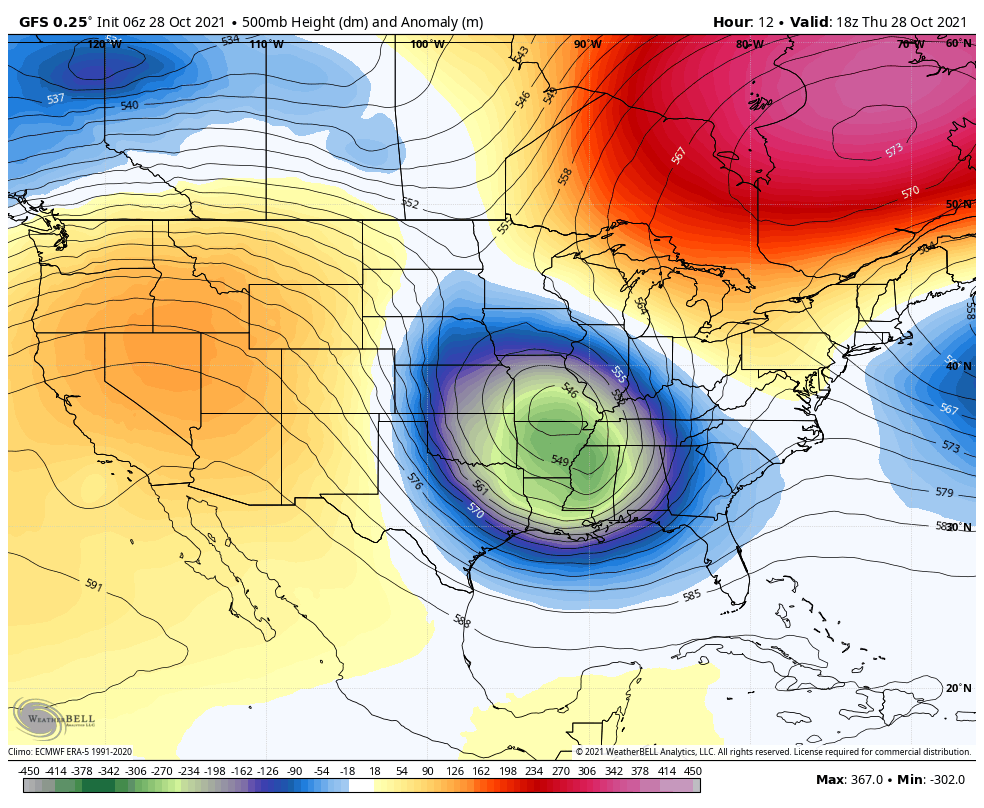 If this map is a little confusing, simply remember that air wants to move from higher pressure to lower pressures. On Thursday, and to a lesser extent Friday, our region will be caught within a tight pressure gradient as air flows from high pressure to our west, toward lower pressure eastward. This is what the wind flow map will look like later this morning.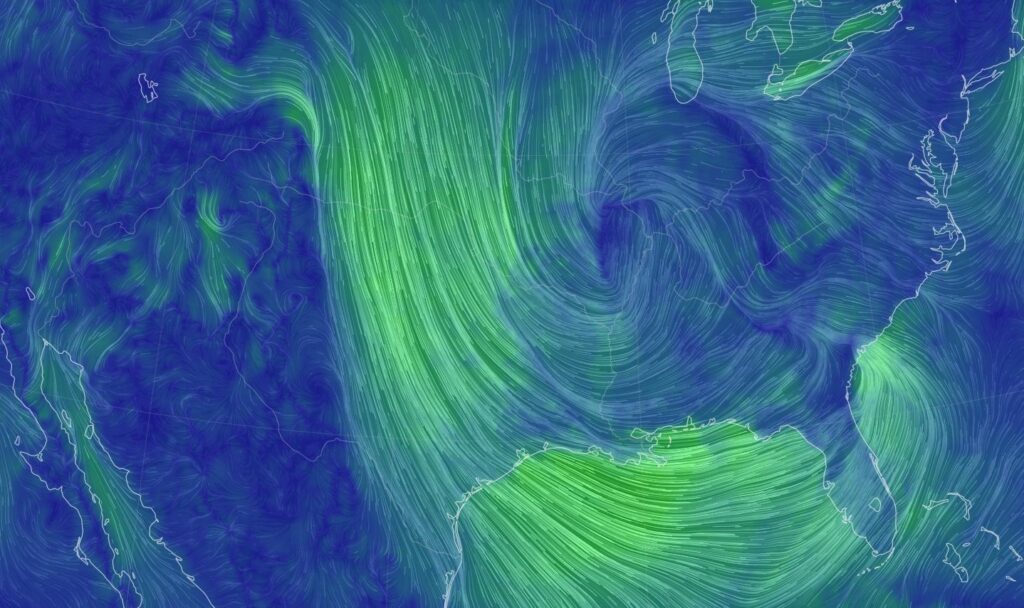 Winds will back off a little this evening, but the potential for gusts of about 20 mph will continue to mix air at the surface. As a result, low temperatures will likely only fall into the mid-50s for urban areas, with temperatures several degrees cooler for inland areas, and warmer along the coast.
Friday
Although the pressure gradient will ease somewhat on Friday, we'll still see winds gusting to 20 to 30 mph during the daytime. This should be the coolest daytime, with highs perhaps reaching only the low 70s under mostly sunny skies. As winds begin to finally die down Friday evening, it will set the stage for ideal cooling conditions, and this should be the coldest night of the fall so far. Inland areas should see lows in the 40s, with the 50s everywhere else except possibly right on the coast.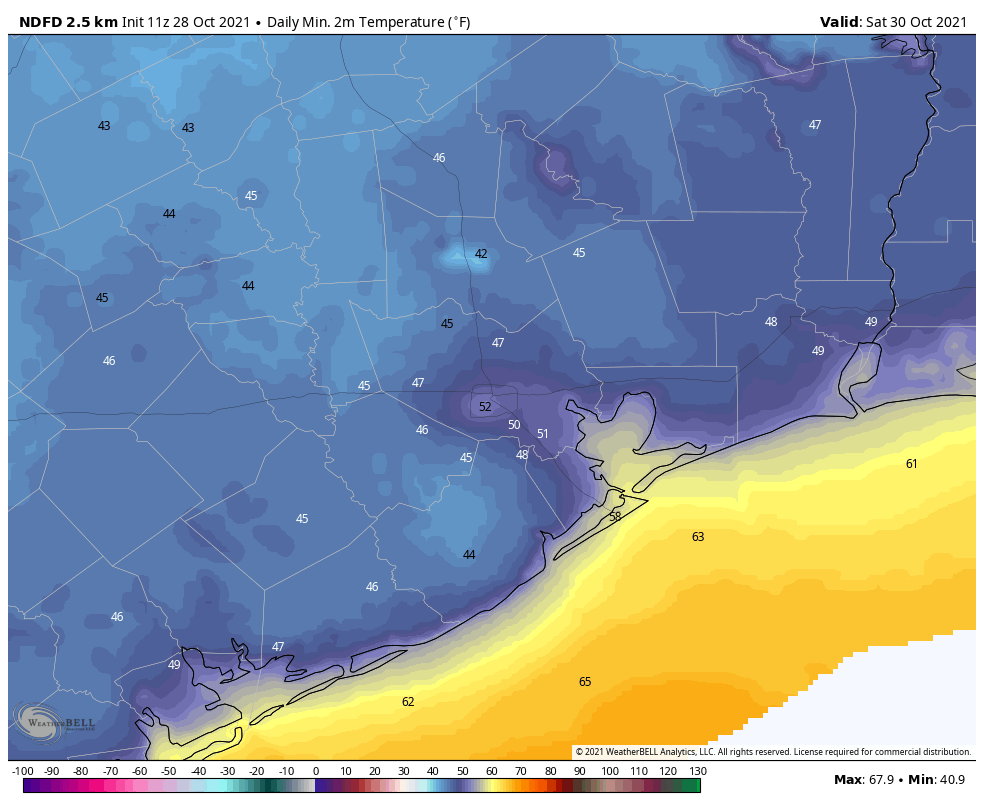 Saturday
This will very nearly be a perfect day, with sunny skies, highs in the mid- to upper-70s and light winds. Overnight lows should be a few degrees warmer than Friday night.
Sunday
By Sunday light winds should return from offshore, but our airmass will remain pretty dry overall. Look for highs in the upper 70s to near 80 degrees, with sunny skies. Trick-or-treating temperatures will be in the mid-70s, and it will be rather pleasant.
Next week
Dewpoints will climb into the low 60s next week, so our air will feel a little more humid as highs get back into the low 80s. But it won't really feel summer-like. Some showers may return by mid-week ahead of what looks like our next front. This should reach the area by Wednesday or so, and although it probably won't be as strong as the current front, it should still bring overnight lows back into the 50s. Probably.
Winter outlook
Last week, we published a winter outlook. Today, if you're so inclined, Matt, Maria, and I will discuss this and answer some of your questions in a Facebook Live at 11:30 am CT. Hope to see you there!