Good morning. The overall pattern for Houston's forecast remains the same. We're going to have a couple of more days of fairly modest rain chances as high pressure starts to build over the area, and sends our temperatures upward. And the Houston region is still looking its first sustained period of hot temperatures beginning this weekend, and lasting through at least much of next week.
Wednesday
High pressure doesn't have our region in a firm grip yet, so we're going to see more moderate weather today, with highs of around 90 degrees and mostly sunny skies. The atmosphere is just disturbed enough that we could see some showers and thunderstorms break out during the afternoon hours with daytime heating. However, these storms should be more scattered than what has come earlier this week. I would peg daily rain chances at about 20 or 30 percent. Winds will be light, with lows dropping into the low 70s tonight.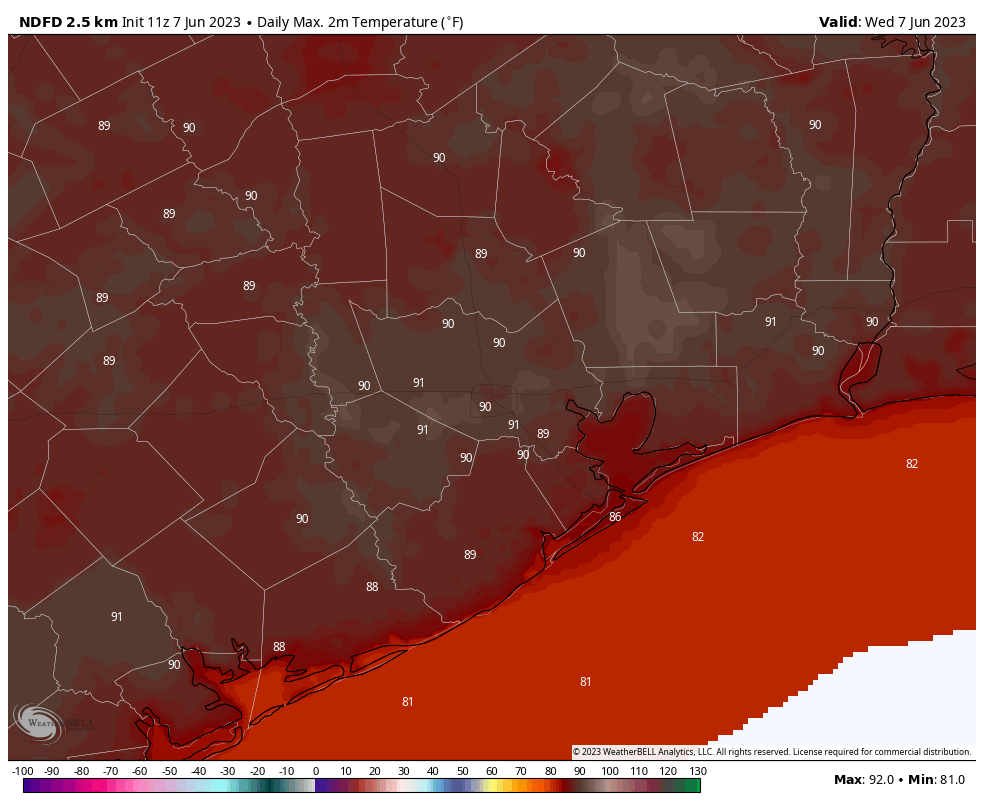 Thursday
A day like Wednesday, with sunny skies and highs in the low 90s. This will probably be the final day that we really need to watch for thunderstorms to pop up during the afternoon hours, but there's still a chance before high pressure clamps down.
Friday
Should be a mostly sunny day with highs in the low- to mid 90s.
Saturday and Sunday
This will feel more like a weekend in July or August, with sunny skies, high humidity, and high temperatures in the mid 90s. Since the Sun is now very nearly at its highest point in the year—the solstice comes on June 21—please protects your skin from 10 am to 4 pm at least.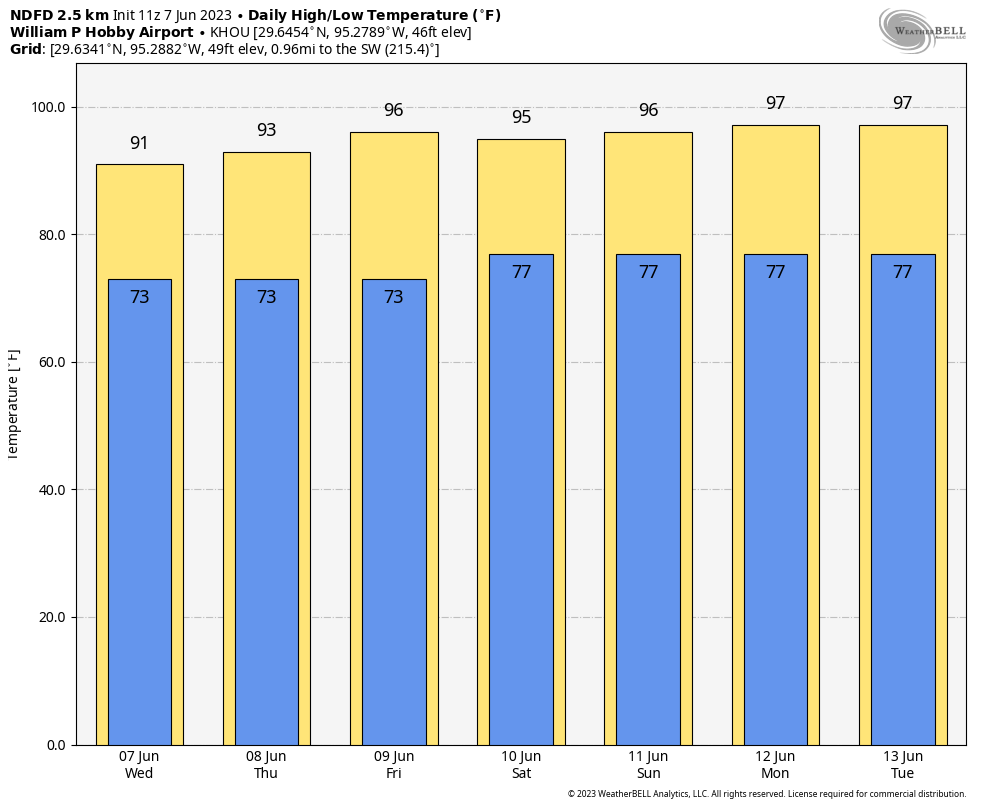 Next week
The heat train rolls onward, and upward. Highs for much of next week should push into the upper 90s, with some inland areas recording their first century marks of the year. Rain chances look to be nil through at least the middle of next week, if not beyond. You wanted summer, Houston? You got it.