Our weather pattern heading into the end of August and early September has definitely changed, as high pressure has shifted east, and opened up the Texas coast to moisture from the Gulf of Mexico. While we don't see any tropical threats at this time, certainly we can expect to see some elevated rain chances and (for August) cooler temperatures for most of the rest of this week, and Labor Day weekend.
Tuesday
Temperatures today will depend upon cloud cover, likely ranging from about 90 degrees into the mid- or even upper 90s for far inland areas that see mostly sunshine. Overall rain chances will be pretty healthy, about 50 percent. In this pattern, one neighborhood may receive as much as half an inch, while the next neighborhood over gets some sprinkles, and the next neighborhood after that gets no rain at all. Flooding won't be a concern, but the National Weather Service does warn that scattered showers and thunderstorms today may produce short-lived tropical funnels and waterspouts.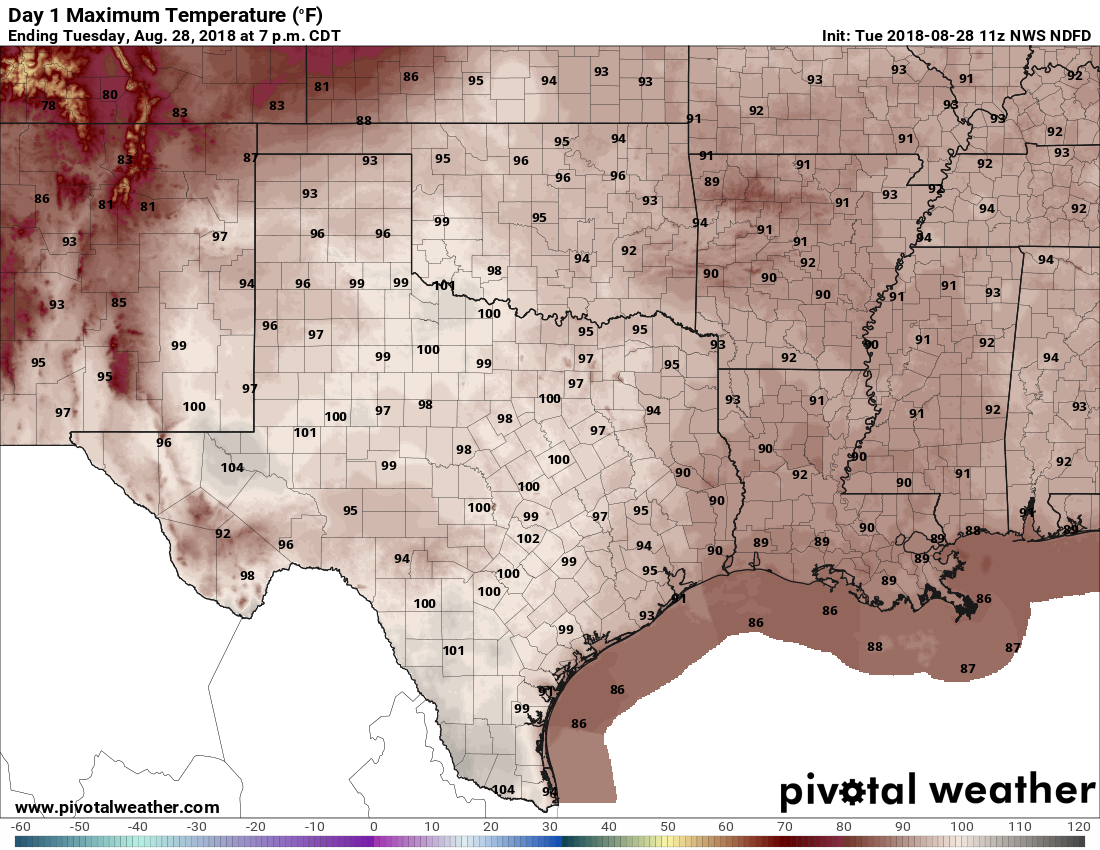 Wednesday, Thursday, and Friday
This pattern should more or less hold for the rest of the work week, with partly sunny days, scattered showers and thunderstorms, and high temperatures between 90 and 95 degrees. For the most part, outdoor activities should be fine, but if you do see a thunderstorm moving in you most definitely should take cover due to the potential for lightning.

Labor Day Weekend
If anything, we expect moisture levels to rise this weekend, and open Houston up to even more rain chances. For now, we'll keep the probability of rain at 50 percent, but we could definitely see them going higher. It would not surprise me if most of Houston picked up 1 inch of rain during the holiday weekend, with higher isolated totals. Sunday and Monday look more cloudy, and less sunny, than Saturday. We'll try to refine the forecast a bit as we get closer to the weekend because I know a lot of people have outdoor plans.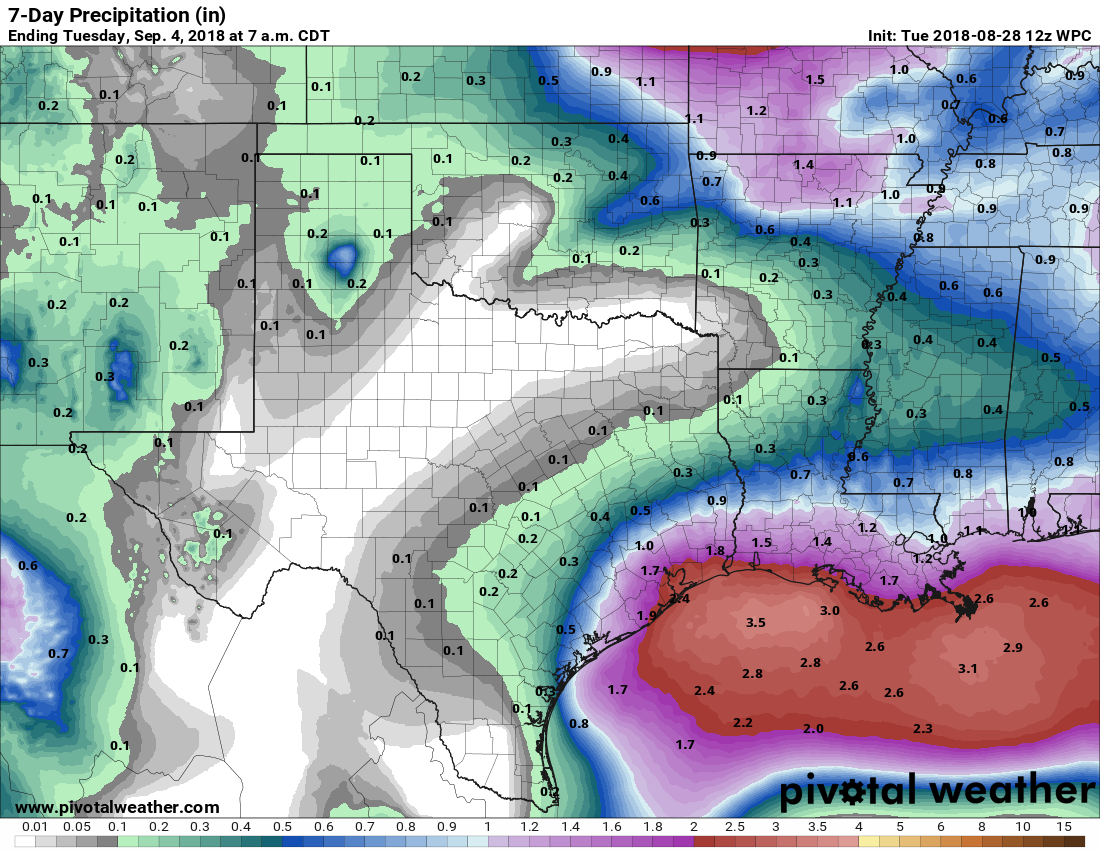 First cold front?
I've been asked by several readers when the first "real" cold front may come, which we'll define as an overnight low temperature in Houston of 65 degrees or lower. Typically this happens about the third week of September. The forecast models are hinting this may come in the neighborhood of Sept. 9-11 for Houston this year, but that is a long way off, and the signal is pretty tentative. So it's something to hope for at this point, but probably not expect.