I can remember this morning, from a year ago, with crystal clarity. The Houston region had just seen its most intense night of rainfall, ever, as three major bands of rainfall swept across the city and flooded everything. Conditions grew so dire that the National Weather Service essentially invented a new warning to characterize flooding across the region, declaring a "Flash Flood Emergency for Catastrophic Life Threatening Flooding." And it had only just begun, with the Houston region facing three more days of heavy rainfall.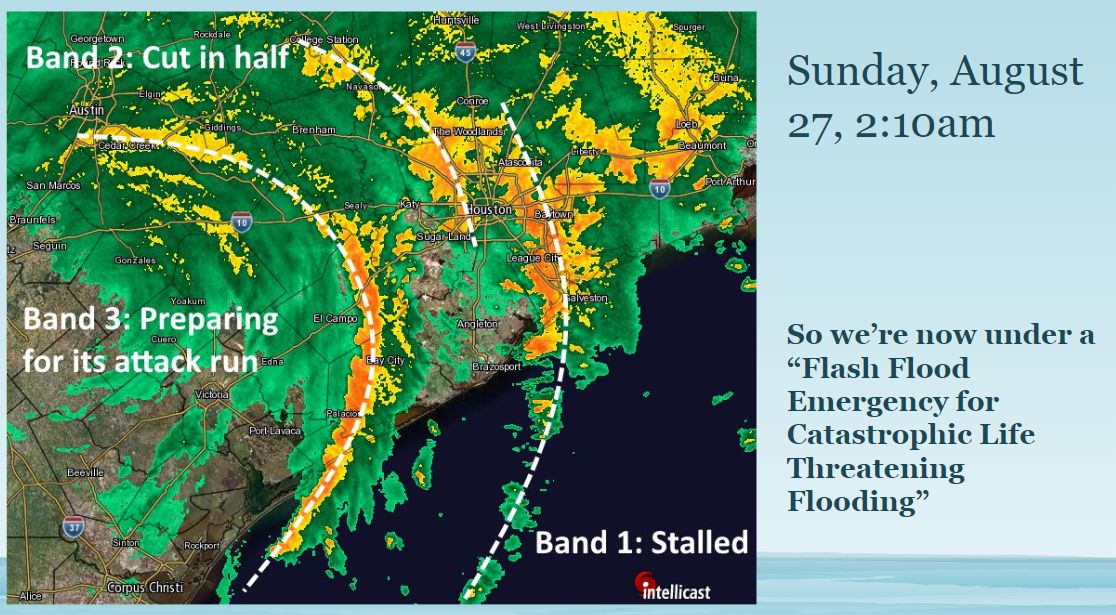 On this anniversary of Harvey, I invite you to share your memories with the Harvey Memories Project, a partnership between Rice University and local libraries. The goal is to create a digital archive of photos, short video, and audio of Harvey experiences. Local health researchers are also collecting information about the health, housing, and vehicle damage from Hurricane Harvey, and you're encouraged to participate in this survey. Now, onto the forecast.
Monday and Tuesday
We're in the midst of a pattern shift, as the high pressure that dominated Houston's weather last week moves away from the region. This will lead to better rain chances this week, although perhaps not right away. Rain accumulations will generally be better for central and coastal parts of the region, rather than areas to the northwest, but overall most people should pick up some much needed precipitation this week.
For Monday and Tuesday, we're probably going to seen only isolated to scattered rain chances, with 20 to 30 percent of the area seeing showers. High temperatures will depend on the extent of localized cloud cover, but probably will range from about 90 degrees to the upper-90s for areas that see full sunshine.

Wednesday through Sunday
The forecast for the rest of the week will see elevated rain chances, with a 30 to 50 percent possibility for the region to see precipitation on any given day. Overall, we're not concerned about the potential for flooding, as accumulations should range from about 0.5 to 1.5 inches of rain this week, which frankly most of the area needs. High temperatures will depend upon local rainfall, but probably will range between 90 and 95 degrees.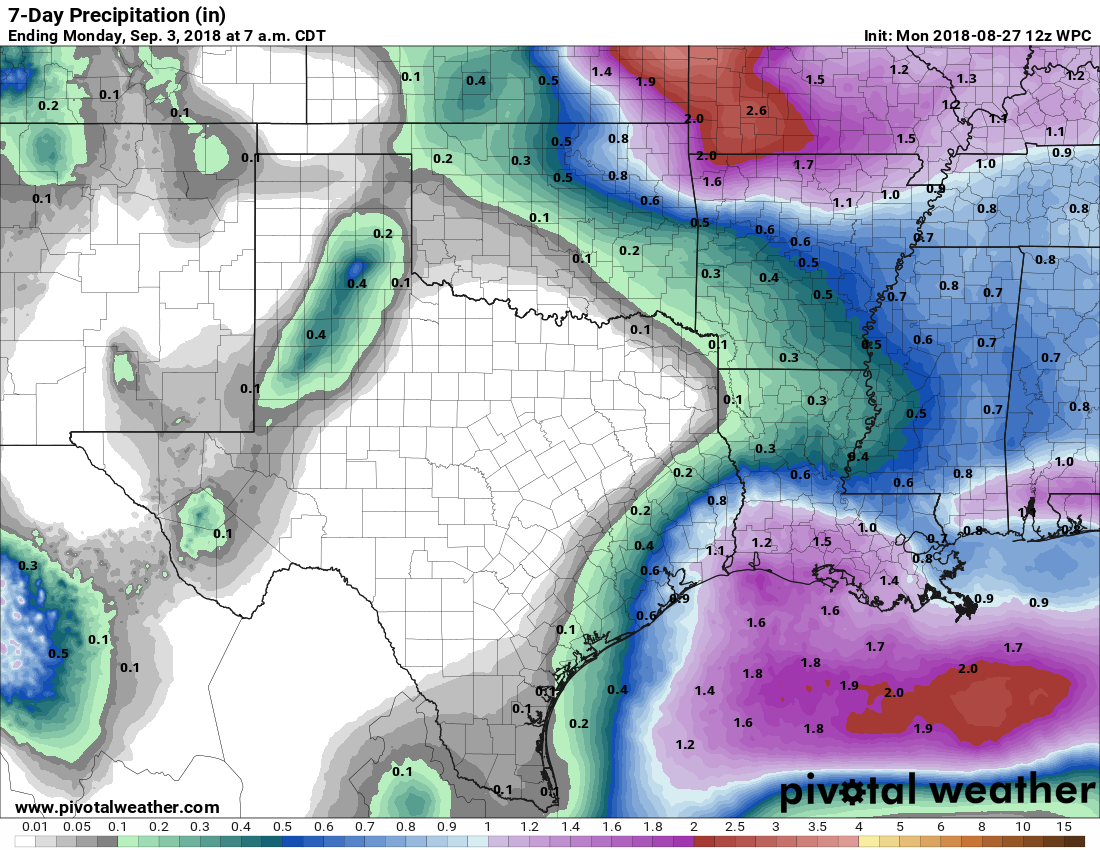 Tropics
Matt wrote Friday about the potential for increased tropical activity about 10 days from now in the Gulf of Mexico, and we're still seeing a signal in the forecast models for something to get going later next week. There remains relatively little support for development of something like a hurricane, but it does seem plausible that we'll see elevated levels of tropical moisture in the Gulf. We want to stress that there is no specific threat right now that should concern you, but rather that as we get into the heart of hurricane season you may see some more chatter about the Gulf heating up. We're watching it closely, and will let you know when there is anything you need to be concerned about.