Good afternoon. We're continuing to monitor the threat of heavy rainfall during the overnight hours as a front sags into the Houston area, and stalls. And at this point, we believe this threat warrants a Stage 1 alert on the Space City Weather Flood Scale. However, we're following the situation closely, and it may require an upgrade to Stage 2 this evening.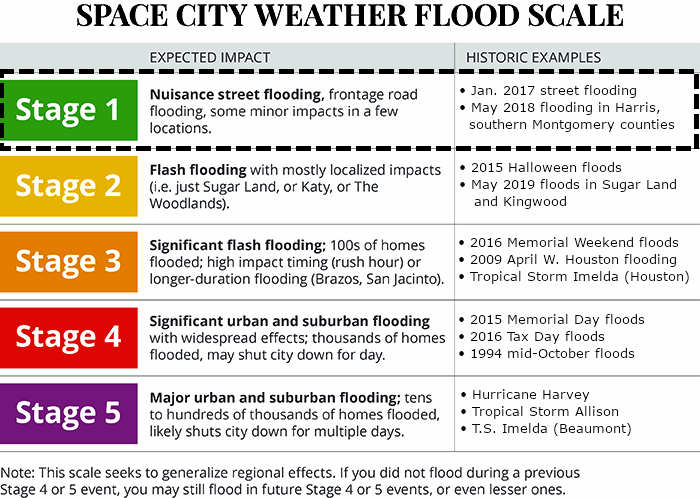 In anticipation of this threat, the National Weather Service has issued a flash flood watch for the entire metro Houston area, in effect from 7 p.m. tonight through 7 a.m. Wednesday morning. In terms of overall accumulations, they are forecasting widespread totals of two to four inches of rain through tomorrow morning, with isolated areas of six to eight inches possible. This is reasonable. However, these kinds of potentially heavy rainfall events, with a slow-moving system and very high levels of atmospheric moisture, are notoriously hard to predict.
At this time we do not have much confidence in where the rains will be heaviest—it could be anywhere from south of the city to the northeast. The good news is that we expect the storms to begin to clear the area by around sunrise, or shortly thereafter. By then the atmosphere will probably be pretty worked over, and we think storm coverage should be less during the daytime on Wednesday.