Saturday, 8:00am CT—As Houston settles into Labor Day weekend, we offer just a quick forecast for the days ahead. For early September, quite frankly, we're going to have spectacular weather.
Saturday through Labor Day
Because tropical moisture is now expected to remain well offshore this weekend, we've lowered rain chances to near zero—with just a chance of a few scattered, sea breeze showers during the afternoon hours. Otherwise, expect mostly sunny skies with highs around 90 degrees. Normally during Labor Day weekend highs are in the mid-90s with very warm and humid nights.
Tuesday and Wednesday
An approaching cool front may nudge rain chances up a bit, while keeping highs in the upper 80s with some partly cloudy skies. Even if it rains, accumulations should be measured in tenths of an inch, and present no threat.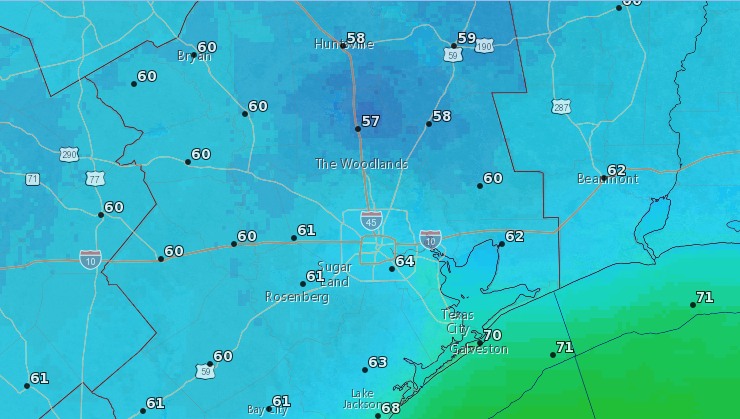 Thursday through Sunday
We remain confident in the arrival of a cool front on Wednesday, which should bring wonderfully cool weather to the region for early September. We expect highs in the low- to mid-80s through most of the weekend, and overnight lows in the low 60s for inland areas, and upper 60s near the coast. The drier air will feel heavenly.
Tropics
No concerns for Texas at this time. We are now fairly confident that Hurricane Irma will turn northward before it can move into the Gulf of Mexico later next week. We also have some hope that Irma will turn before reaching Florida or the US East Coast, and thus spare those areas of devastating winds and surge. However, the final track of Irma is far from locked in, so areas from Florida to New York should continue to monitor the powerful storm closely.
Posted at 8:00am CT on Saturday, Sept. 2 by Eric