Precisely at 2:30pm on Monday it happened—Houston's temperature reached 90 degrees at Bush Intercontinental. This is about the normal time of year for the mercury to reach 90 degrees for the first time, so we can't really complain. (Oh, if you want to, I won't stop you). And with lower dewpoints, the mornings and evenings will remain pleasant enough for May for the next few days. As we get closer to June, we'll have to take these small victories where we can.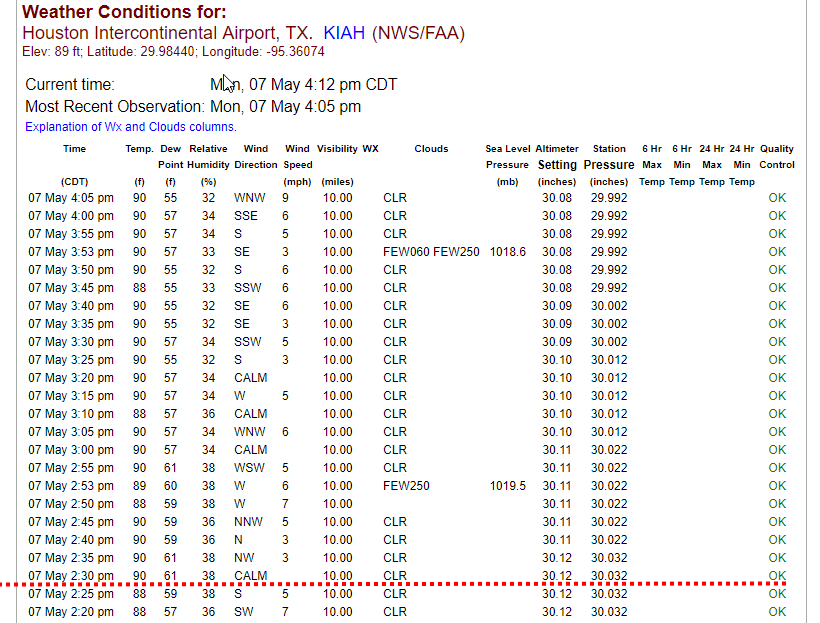 Tuesday and Wednesday
There is not a whole lot to say about the next couple of days, which will be a lot like Monday. Houston remains in a calm pattern, stuck between high pressure to the west, and a large low pressure system to the east. The upside is that this will prevent a strong onshore flow from resuming, and keep humidity levels a tad lower. High temperatures remain at around 90, with overnight lows in the mid-60s for areas well inland, upper 60s for Houston, and lower 70s along the coast. Skies will remain mostly sunny, and I'd expect to see great sunsets for most of the week.

Thursday, Friday, and Saturday
As winds shift to the southwest, then the south, and then finally the southeast by Wednesday evening or so, we're going to see a corresponding rise in humidity. But it won't be suffocating, like it can sometimes become in late summer. Highs will remain in the upper 80s to 90 degrees, with mostly sunny skies, and virtually no rain chances. With the increase in humidity, we're likely to see warmer nights, with lows generally falling only into the low 70s.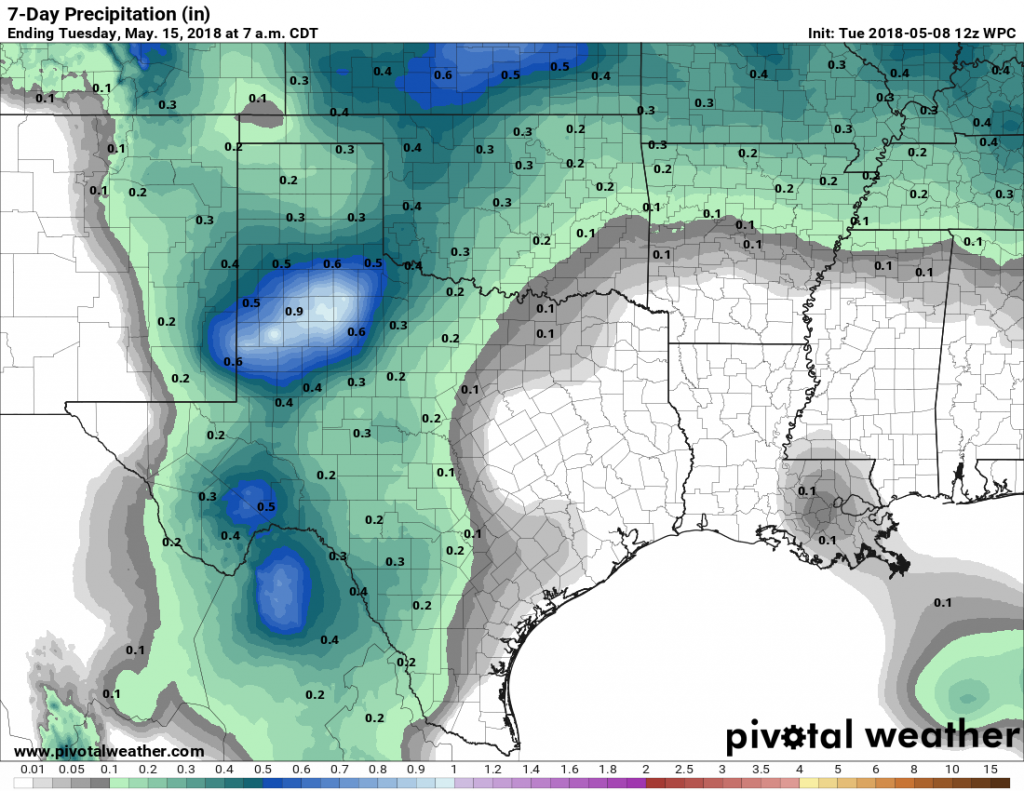 Sunday and Monday
We're going to want some rain by and by, but right now the prospects are pretty slim until at least Sunday or Monday, and even then the chances are not that great. We are going to see increasing moisture levels by the second half of the weekend, and that could stir up some scattered showers. Mostly, however, the forecast looks dry, with continued warm weather to start next week.