The region's drought has steadily worsened this summer, with unrelenting heat and only very isolated to scattered rain showers in July and August. At the start of summer there were virtually no dry or drought conditions anywhere near the greater Houston region. Now half of the area is is an exceptional drought, and the other area is in an extreme drought. (They're both bad, but exceptional is worse).
While the rains we're going to receive in the next several days aren't going to break the drought, they can at least start to put a dent in it. And psychologically, for a lot of us, they're going to feel oh so good. Beginning Wednesday, and persisting through Saturday, we're going to see daily rain chances on the order of 40 to 60 percent as a disturbed pattern stalls overhead and helps to generate lift in the atmosphere. Most of the area probably will see, on average, 1 inch of rainfall, but there will be a wide variance in totals. Daytime highs will be cooler with the rainfall.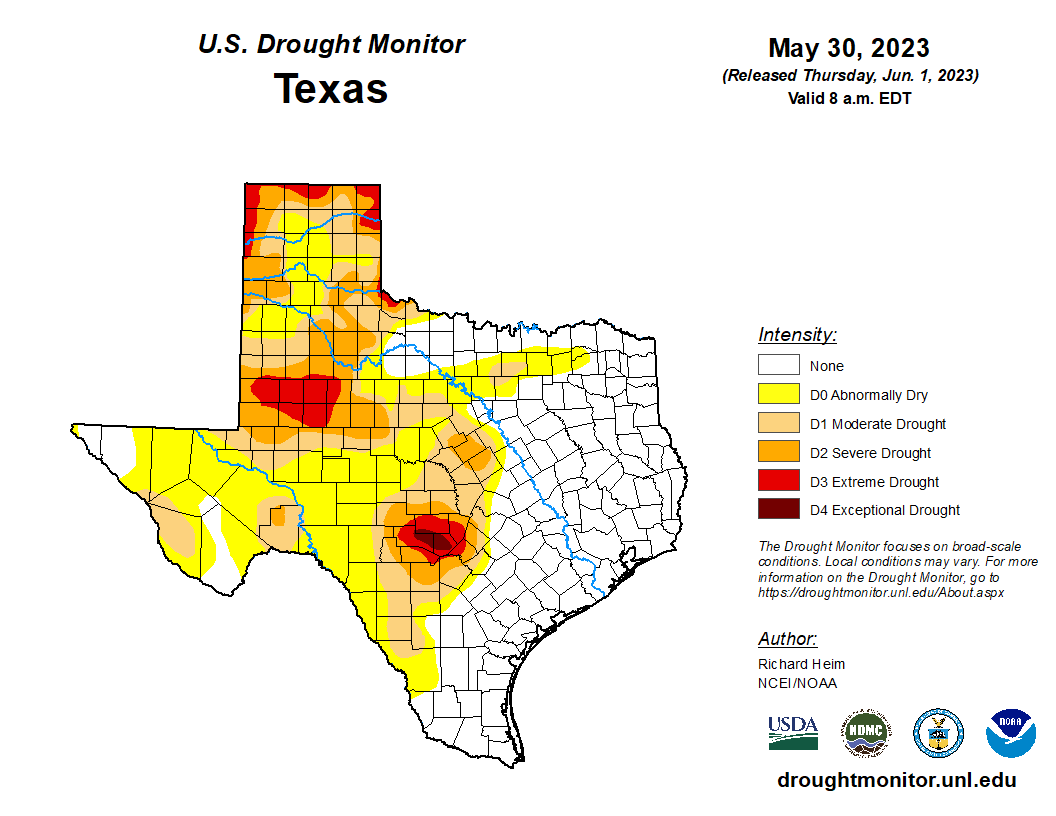 Tuesday
It probably won't rain today. Oh, there's perhaps a 15 percent chance of showers this evening, but for the most part we're going to be sunny and hot, with highs in the upper 90s. A few far inland areas may touch 100 degrees. Skies will be partly to mostly sunny, with only very light winds. Slight rain chances will continue tonight, with lows in the upper 70s.
Wednesday
This will be another partly to mostly sunny day, but highs are likely to top out in the mid-90s. Rain chances on Wednesday afternoon and evening are probably on the order of 30 to 40 percent. Some stronger thunderstorms will be possible, but for the most part these showers should be fairly light.
Thursday and Friday
These two days will likely carry the best potential for rain, with a healthy 60 percent chance each day. With partly to possibly even mostly cloudy skies, highs likely will top out in the low 90s. (Some locations may actually top out in the upper 80s, if you can believe that). Afternoons will be the most favored time period for showers and thunderstorms, although they will be possible overnight as well.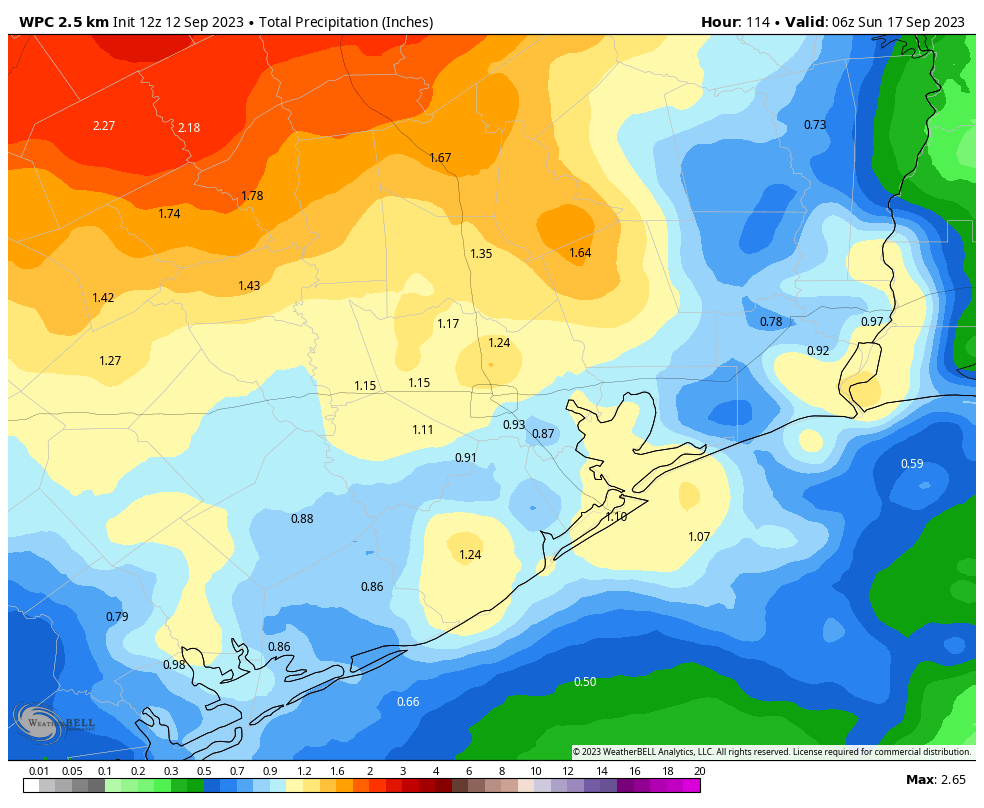 Saturday and Sunday
The first half of the weekend will offer one more healthy chance of rainfall, with highs in the low 90s. After this time a weak front will be moving toward the area, and this should bring slightly drier air and mostly end the potential for rainfall. So we should be back to mostly sunny skies on Sunday, with highs in the low- to mid-90s. Nighttime temperatures to start next week should be a bit cooler with the drier air. I'll go with lows around 70 degrees in Houston, but there is definitely some wiggle room to go a little bit cooler or a little bit warmer.
Next week
I'd love to tell you that we're going to slip even further into fall next week, but it looks like Houston will fall on the periphery of another high pressure system, and this is likely to bump our high temperatures back into the mid-90s for awhile. The worst of summer is over, but alas, summer is not over.