Good morning. The overall outlook for our forecast remains the same: We'll see a breezy warm week, with a chance of showers and thunderstorms on Thursday and Thursday night as a dying front moves into the area. As high pressure settles in this weekend, look for really hot weather, with highs likely in the low- to mid-90s.
Tuesday
Skies will be partly sunny today, with high temperatures likely pushing into the upper 80s. Southerly winds will again be noticeable at around 15 mph, with gusts to 25 mph or even higher. There may be a few scattered to isolated showers and thunderstorms, but overall chances are quite low. Skies will be mostly cloudy tonight, with lows in the mid-70s.
Wednesday
This will be a day a lot like Tuesday.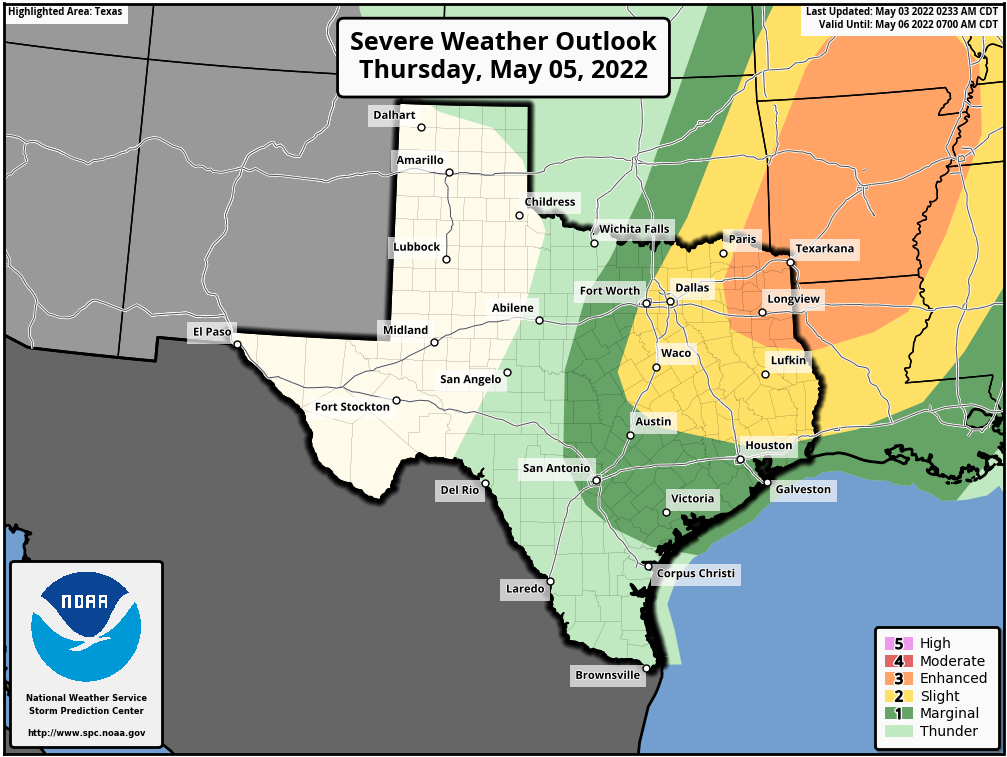 Thursday
A "cold" front will approach our region on Thursday, but I hesitate to call it that because the front will not bring much of a change in our temperatures or humidity. However it will destabilize our atmosphere, and bring a chance of thunderstorms and potentially severe weather to the northern part of our region. Overall rain chances are probably about 50 percent for areas inland of Interstate 10, and 30 percent for areas south. Highs Thursday will probably top out in the mid-80s. Lows Thursday night will again probably be in the mid-70s.
Friday
As skies clear up, we'll see temperatures rise to about 90 degrees on Friday. Winds will remain from the south, but should be a more moderate 5 to 10 mph.
Saturday and Sunday
As mentioned, the weekend looks downright hot. For most of the region, highs should slot somewhere in between 90 and 95 degrees, and with the humidity it's going to feel like full-on summer in Houston. Congratulations to those who celebrate. Apologies to those who suffer.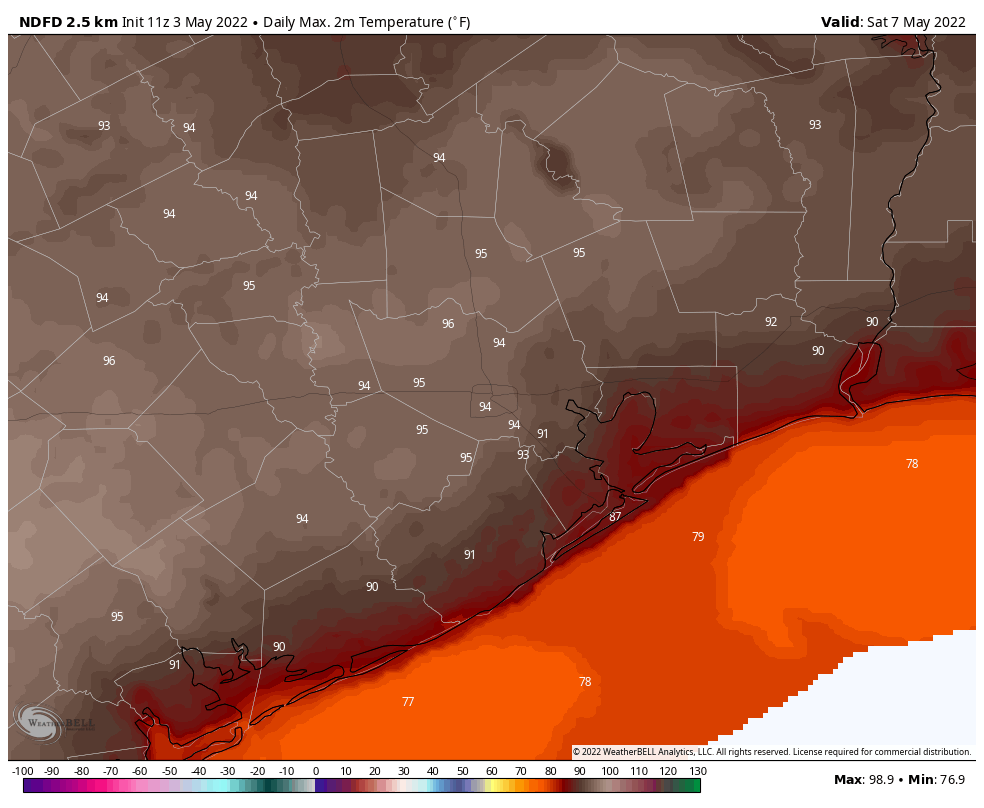 Next week
Highs will likely slowly moderate next week, especially with the return of some clouds, but highs should remain at about 90 degrees. A cool front may bring some relief in the Thursday or Friday time frame of next week, but please don't hold me to that.