Good morning. Our region has enjoyed a few days with modestly drier air, but unfortunately that party is coming to an end today. We're headed back into the mid-90s for the rest of the week, with ample sunshine and humidity. This pattern will change late in the weekend as as weak front approaches the area and likely stalls out, increasing rain chances and bringing some slightly cooler temperatures to start next week.
Wednesday
Our overall air mass remains slightly drier than normal this morning, but that will change as the onshore flow really kicks into gear today. This will bump up dewpoints into the 70s, and my friends let me tell you, that is Houston humid. Despite the increasing levels of moisture in the atmosphere, our skies should remain mostly sunny today as highs top out in the mid-90s for most of the region away from the coast. Winds will come from the southeast at 10 to 15 mph. Rain chances are essentially zero.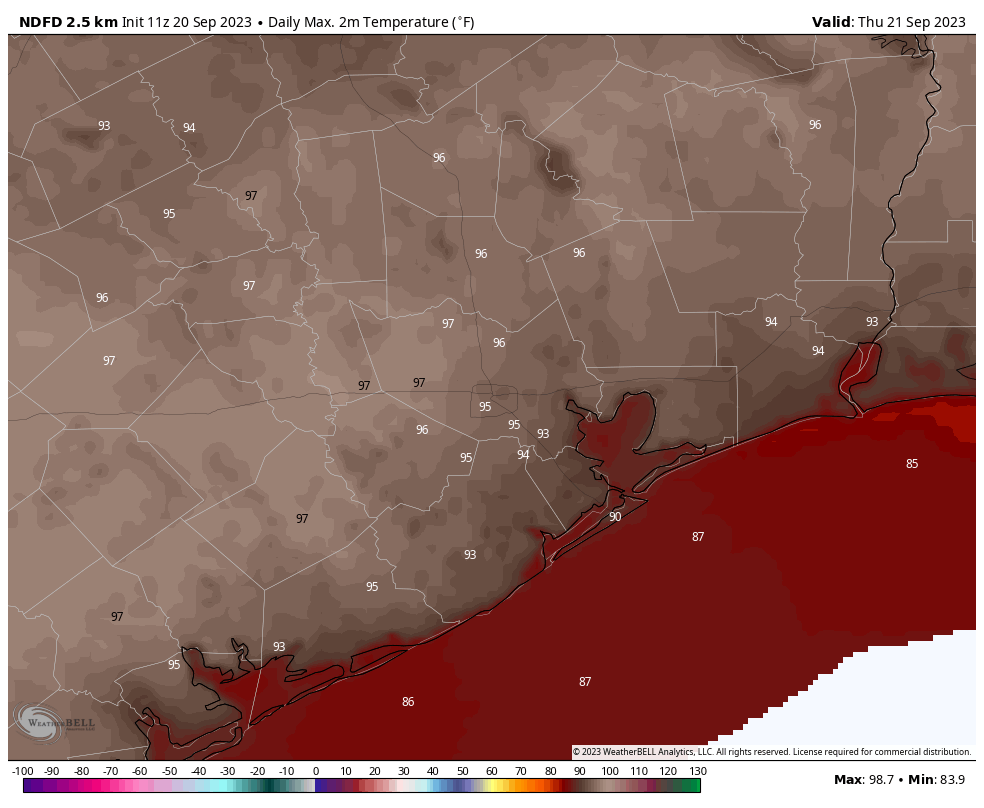 Thursday and Friday
We're going to remain warm and humid, with highs generally in the mid-90s. A few far-inland locations may even 'luck' into the upper 90s. But there is something of a limit on how hot our temperatures can get this year, due to day length and solar angle. At the height of summer, the Sun reached an altitude of 84 degrees above Houston (the zenith, recall, is 90 degrees). At this time of year the solar angle is 60 degrees. It's still going to be hot, though. We'll also see some isolated showers, with perhaps a 20 percent chance of rain each day. Lows are going to be fairly sultry, only briefly dropping into the 70s.
Saturday and Sunday
The weekend will bring more of the same, with highs in the mid-90s, mostly. Rain chances each day will be on the order of 20 to 30 percent, with sunny skies. Nights will be warm. The aforementioned front is going to be dragging down toward the region later on Sunday, but right now I don't think it will have too much of an effect on the weekend forecast.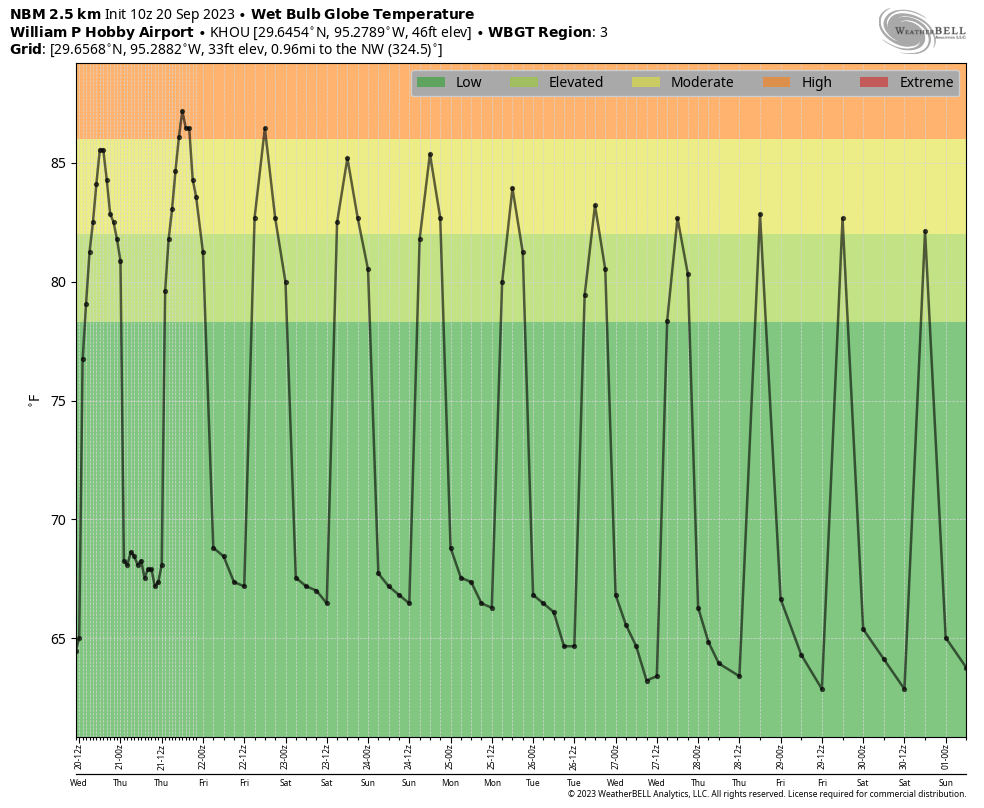 Next week
The arrival of the front should increase cloud cover and rain chances to start next week. There are still a lot of details I'm not particularly confident in, such as the strength of the front, where it will stall out, and precisely how long it is going to hang around. But the bottom line is that we should see some slightly cooler days, with highs in the low 90s, and fairly healthy rain chances through the first half of next week. If I'm ballparking things, I'd set expectations at 0.5 to 1 inch of rain, but that's kind of a hand-waving guess at this point.