Good morning. Houston faces four more hot, sunny, and humid days that will carry us through the weekend. However, unlike earlier this summer when high pressure remained intransigent, this high pressure system will start to shift eastward by this weekend. This will allow a weak front to move into, and stall over the Houston region, providing some slight relief in terms of rain showers and moderately cooler temperatures.
Thursday
Skies will be mostly sunny today, with highs in the mid-90s for most of the area, with some inland points possibly reaching the upper 90s. Winds will be light, out of the southeast, at 5 to 10 mph. There is a very slight chance of showers or thunderstorms, perhaps 10 percent, this afternoon. Temperatures tonight will be sticky and warm, only briefly dropping below 80 degrees.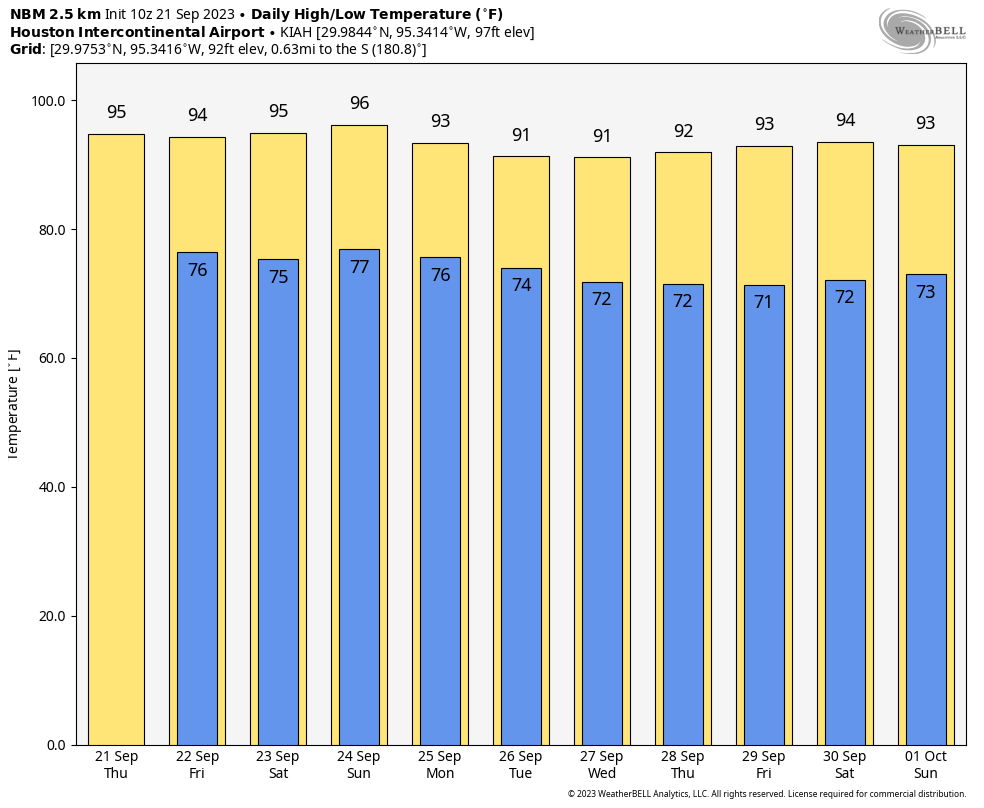 Friday
The last day of the work week will be a lot like Thursday, albeit with a bit higher chance of rain. I'd look for the possibility of thunderstorms to develop during the late afternoon or early evening hours, with perhaps a 20 or 30 percent likelihood of that happening. It's something we'll keep an eye on for Friday night lights, and this being Homecoming season for many schools.
Saturday and Sunday
At 1:49 am CT on Saturday we'll reach the September equinox, the point at which the Sun crosses the equator and heads south. This is the traditional start of fall, and the march toward winter in the Northern Hemisphere, but Mother Nature will care not a single whit this year.
The weekend just looks hot and mostly sunny, with highs in the mid-90s for much of the city, and the possibility of upper 90s further inland. Rain chances, again, will be on the order of 20 to 30 percent each day, but mostly it's just gonna be sunny outside. Nights will continue to be warm.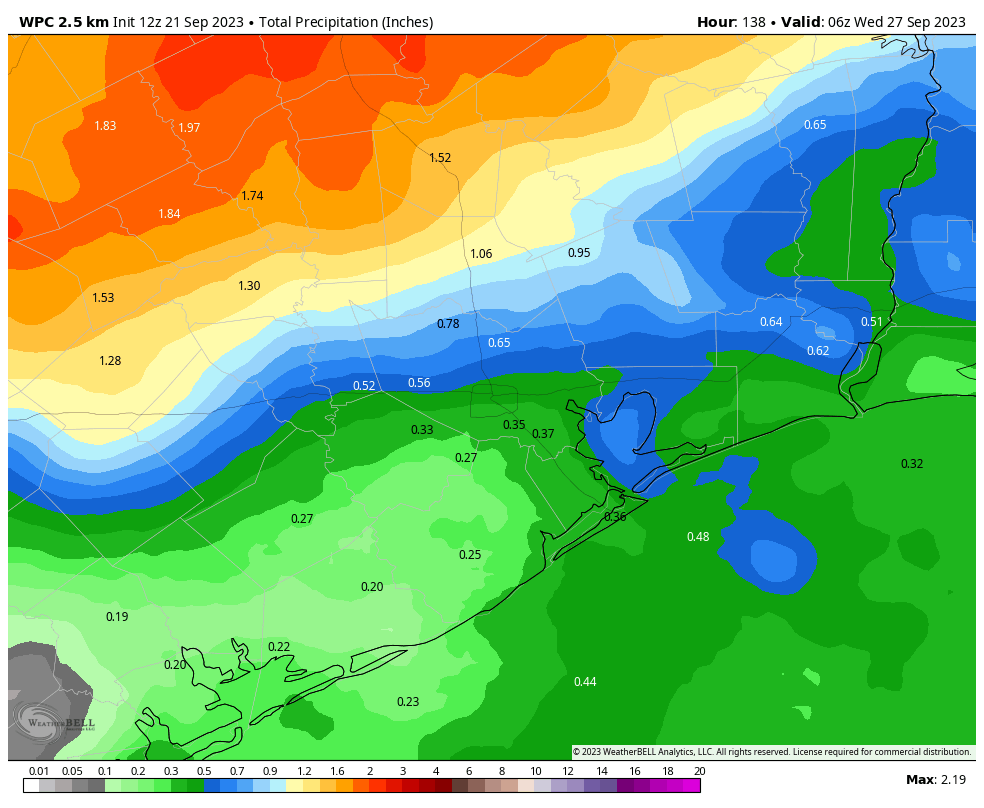 Next week
As I mentioned above, a weak front is going to move toward the region by the end of the weekend, and this will change our weather somewhat for next week. I'm afraid I still don't have great confidence in that that means. It could lead to widespread rainfall accumulations for much of the area in excess of 1 inch, or it could be a tenth of an inch, or two. Monday will have the best chance of rain. The front also could lead to nighttime lows in the lower 70s, or we might get lucky and drop into the upper 60s. At the least, it should mean highs fall into the low 90s for awhile.