A few years ago Dan Reilly, the warning coordination meteorologist at the local National Weather Service, and I were discussing fall cool fronts. The first day it truly felt like fall in Houston should be a holiday, we agreed. Every year since, Space City Weather has designated the first day it will truly feel like "fall" in Houston as Fall Day. This year, that day comes on Wednesday, after a front moves through overnight and brings much cooler and drier air to the region. It may not be an official holiday, but it sure should be one after we survive summer.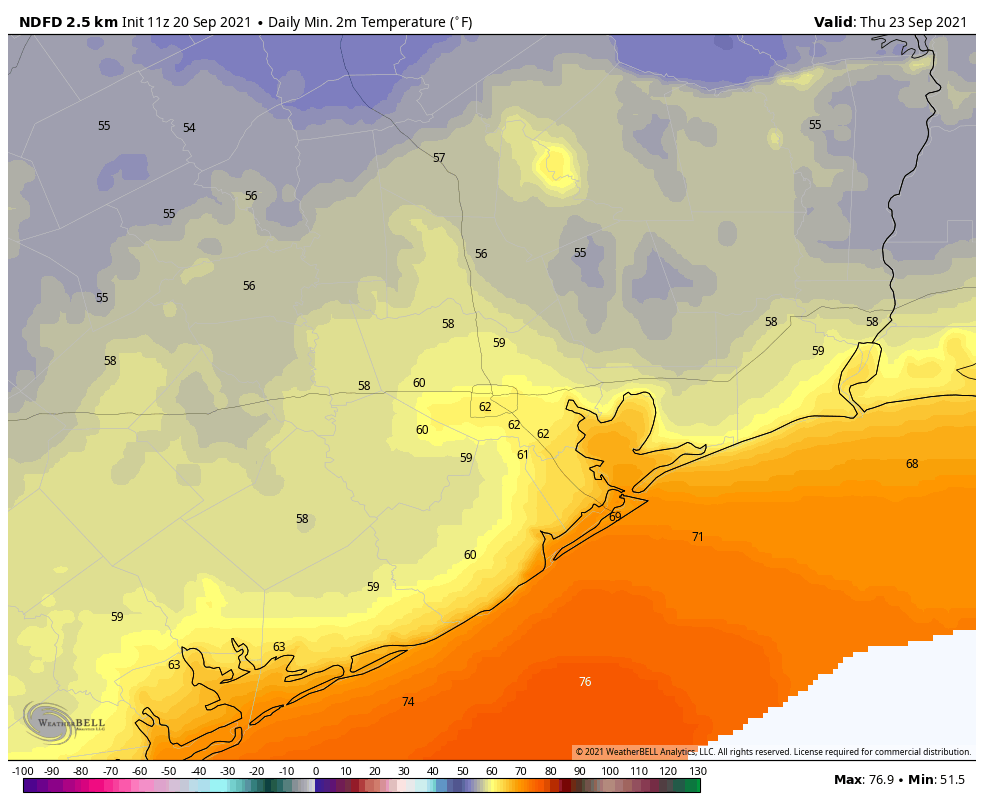 Monday
Before we get to the front, however, Houston will experience a little bit more heat. Highs today should reach at least the low 90s, with sunny skies. Rain chances are essentially zero north of Interstate 10, and perhaps 10 to 20 percent closer to the coast. Winds will be light, out of the southwest, at 5 mph. Conditions overnight will be warm and muggy.
Tuesday
This will be another hot, humid, and sunny day in Houston, but it will be the last one for awhile. That's because a bona fide front will push through Houston. The timing is a bit uncertain yet, but expect a broken line of showers and thunderstorms to reach central Houston perhaps around sunset, and push off the coast during the late evening hours. After this, drier air will move into the region during the overnight hours. Most of the region should wake up Wednesday morning to dewpoints in the 50s.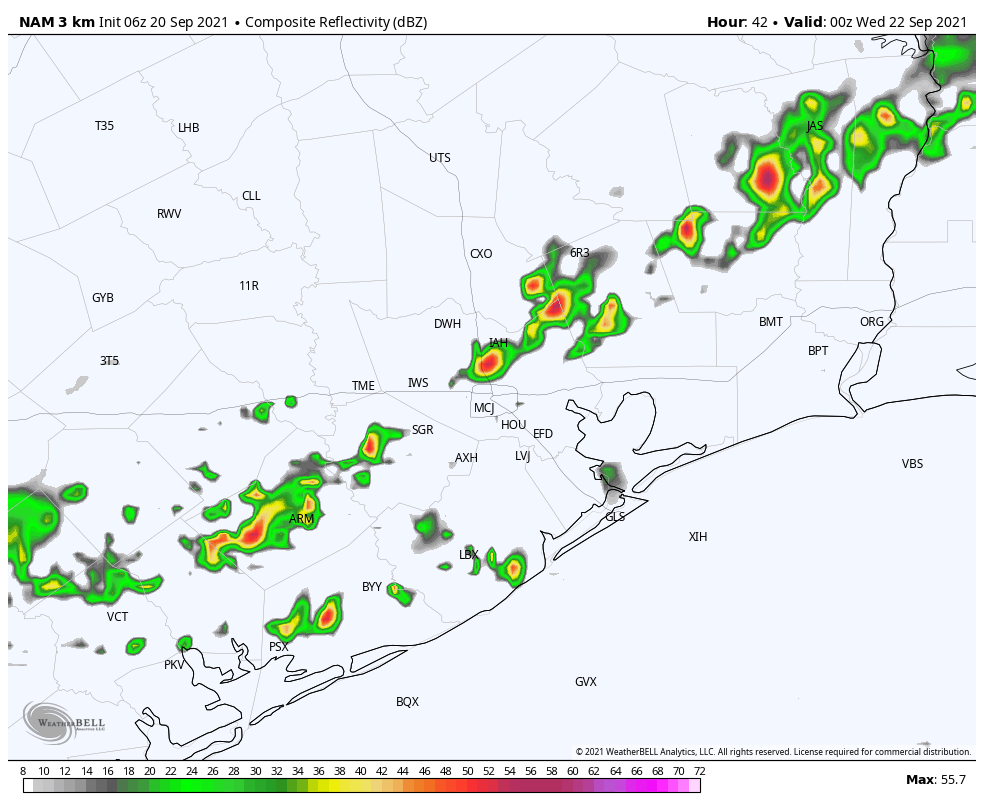 Fall Day
This will be a fine day, with sunny skies, moderate northerly winds of 10 to 15 mph, and highs in the low 80s. As the sun drops toward the horizon, so too will temperatures. Inland lows likely will reach the upper 50s, with areas closer to the coast staying in the low 60s.
Thursday and Friday
These should be sunny, pleasant days with highs in the low 80s, and overnight lows down around 60 degrees.
Saturday and Sunday
We should see some warming over the weekend, but even with mostly sunny skies I don't think highs will get above the mid- to upper-80s. Dewpoints will remain lower than summertime levels, so while it won't be cold, it won't be unpleasantly steamy, either.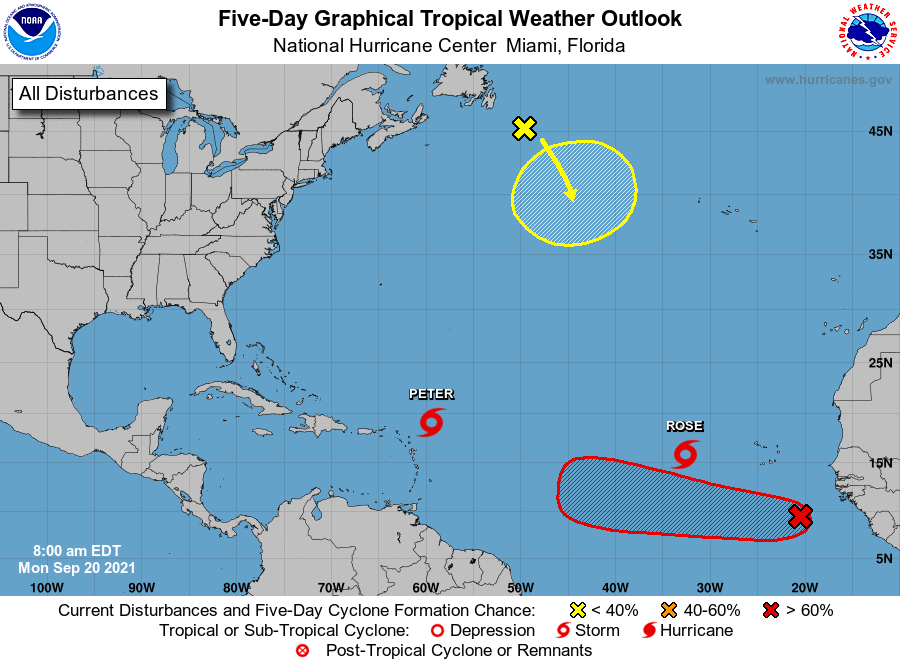 Tropics
Call it the Charlie Hustle tropics forecast, with Peter and Rose active in the Atlantic Ocean. Fortunately, neither storm presents a significant threat to any landmasses. Beyond this, the red X off the coast of Africa could very well develop as it moves west across the Atlantic Ocean. This system seems unlikely to be bound for the Gulf of Mexico, however. Overall, in fact threats to the Gulf over the next 10 days are fairly low. I'm not complaining.