When the onshore flow returns in the winter, it can lead to the development of fog like parts of the region are seeing this morning? Why? Because as warmer winds flow across the shallow, colder waters near the shore and in bays, it cools the air to very nearly the dewpoint temperature. This allows water vapor to condense into tiny droplets suspended in the air. Fog typically dissipates as the air temperature rises faster than the dewpoint. Anyway, we're going to see favorable conditions for fog the next several mornings across much of the region. Already, this morning, there's a Dense Fog Advisory for coastal areas.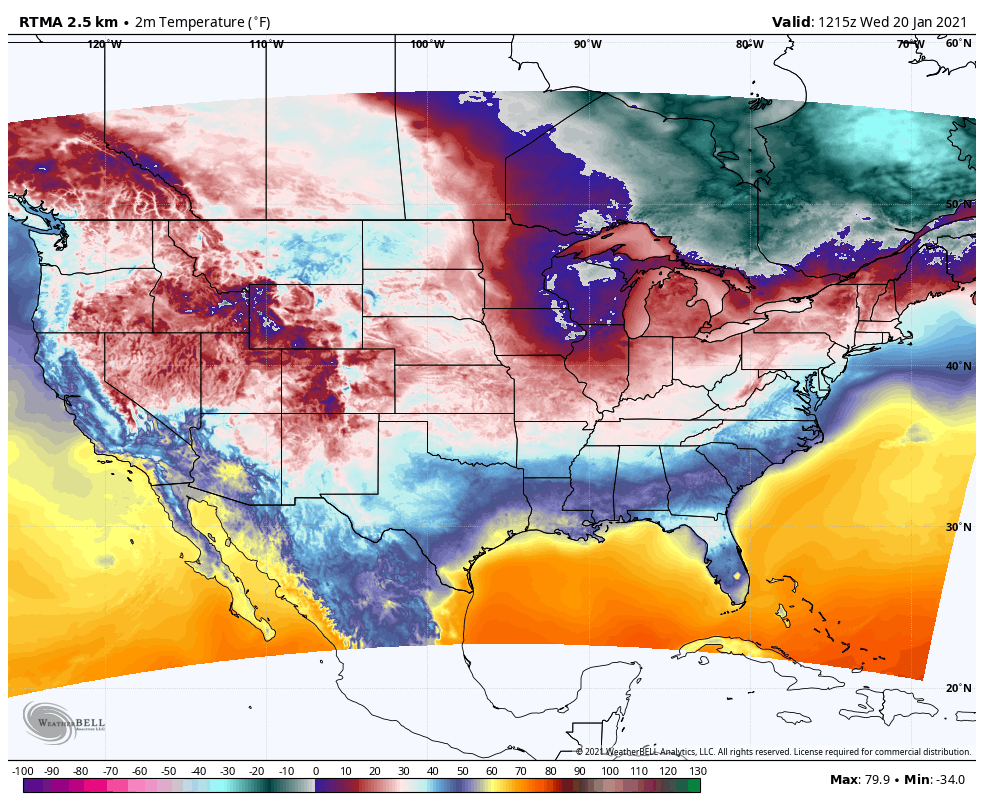 Wednesday
Today is the last day for the rest of week during which there won't be at least a slight chance of rain. So that's something, at least. But that doesn't mean we're going to see lots of sunshine. Rather, with winds shifting to come from the southeast later today we should see partly to mostly cloudy skies, and high temperatures in the upper 60s. Lows tonight probably won't fall below 60 degrees for most of the region. Fog may become more widespread overnight.
Thursday and Friday
The end of the work week should see warmer weather, with highs in the low- to mid-70s and mostly cloudy skies. Houston will see decent chances for light rain, but the better chances will be across our northern counties, closer to an advancing front. This front should finally move offshore—briefly—on Friday night. This may allow temperatures Friday night to drop into the 50s for most of Houston.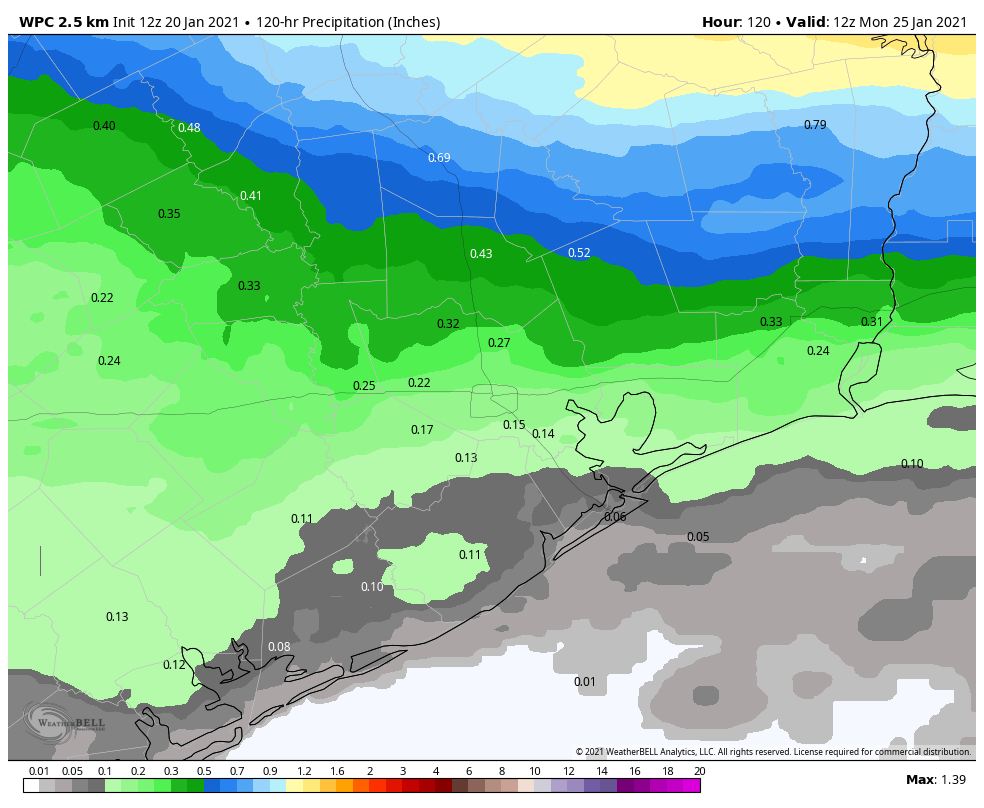 Saturday and Sunday
Saturday will start off drier, but as this front quickly moves back onshore, we'll see more clouds and later in the afternoon at least a slight chance of showers. Highs will be in the 60s. Sunday will be warmer and more humid as the southerly flow becomes more established, with highs in the 70s. Rain chances will probably be in the neighborhood of 40 percent, or so.
Next week
We'll see more rain chances on Monday before a Pacific front—which just means it originated more from the Pacific Ocean than a colder, Arctic front diving down from Canada—brings us a modicum of cooler and drier air. Tuesday and Wednesday of next week may actually bring some sunshine, and lows in the 50s. A return to winter-like temperatures, which I'd say for Houston means lows at least in the 40s, seems unlikely before the very end of January.