We're seeing a misty, foggy morning for much of the area as a warm front moves onshore from the Gulf of Mexico and spreads inland. Overall, we'll stay in this unsettled pattern of warmer, more humid conditions until a somewhat stronger front arrives on Monday. Fog will remain a possibility, mostly during the mornings, through Sunday.
Thursday
Even if there were no fog at the surface, the skies above are mostly cloudy, and will remain so throughout the day. With the southerly flow of warmer air, we can expect highs to rise into the low 70s this afternoon. Rain chances will also be on the increase later this afternoon as a weak front approaches. The rain should be light, with most areas recording at most a tenth of an inch, or two, through Friday morning. Lows tonight will only drop into the low 60s.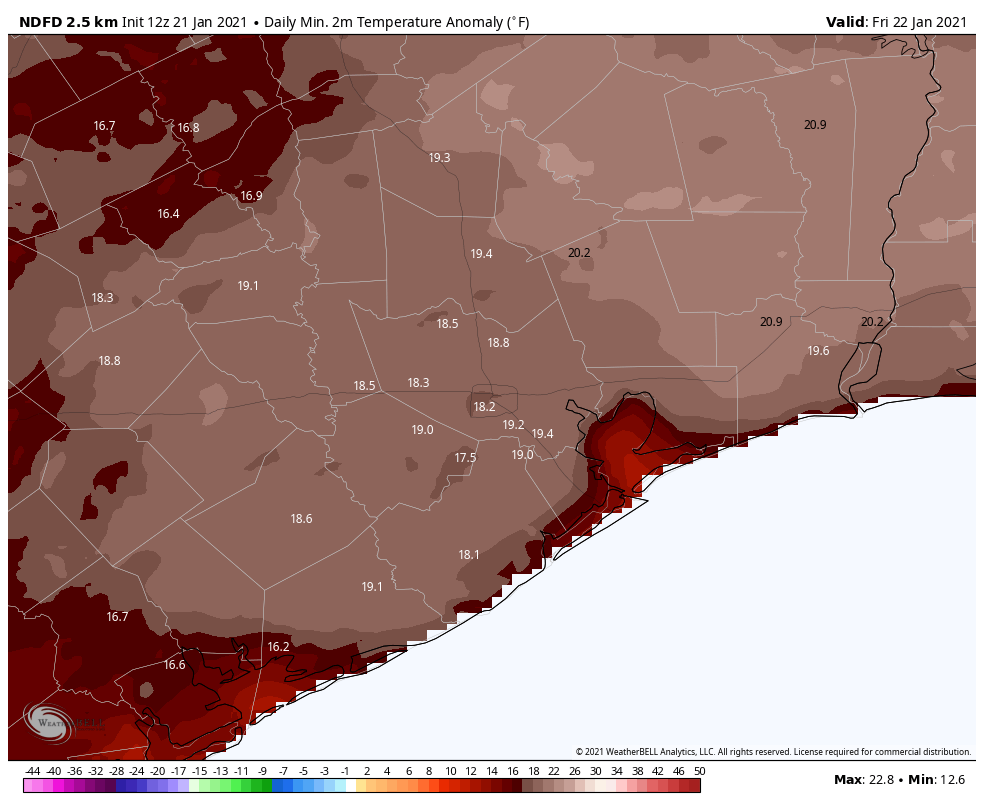 Friday
The aforementioned weak front should stall out just offshore, but it should be enough to bring in some slightly drier air on Friday. As a result we might see a bit of sunshine during the middle of the day, but we don't expect it to last for very long. Highs on Friday will likely reach in the low 70s and it's possible that lows on Friday night will drop into the upper 50s for parts of Houston. Still, it will be pretty warm for January.
Saturday and Sunday
Alas, the story of this weekend will likely be the return of the front from offshore. As it moves back inland, it will make for a warm and mostly cloudy weekend. Highs on Saturday should reach nearly 70 degrees, and Sunday should rise into the mid-70s. Beginning Saturday afternoon or evening, there will be the persistent threat of light rain throughout the remainder of the weekend, but again we expect accumulations to be slight. By Sunday night, low temperatures seem unlikely to fall too far below 70 degrees—about 25 degrees above what is normal for late January.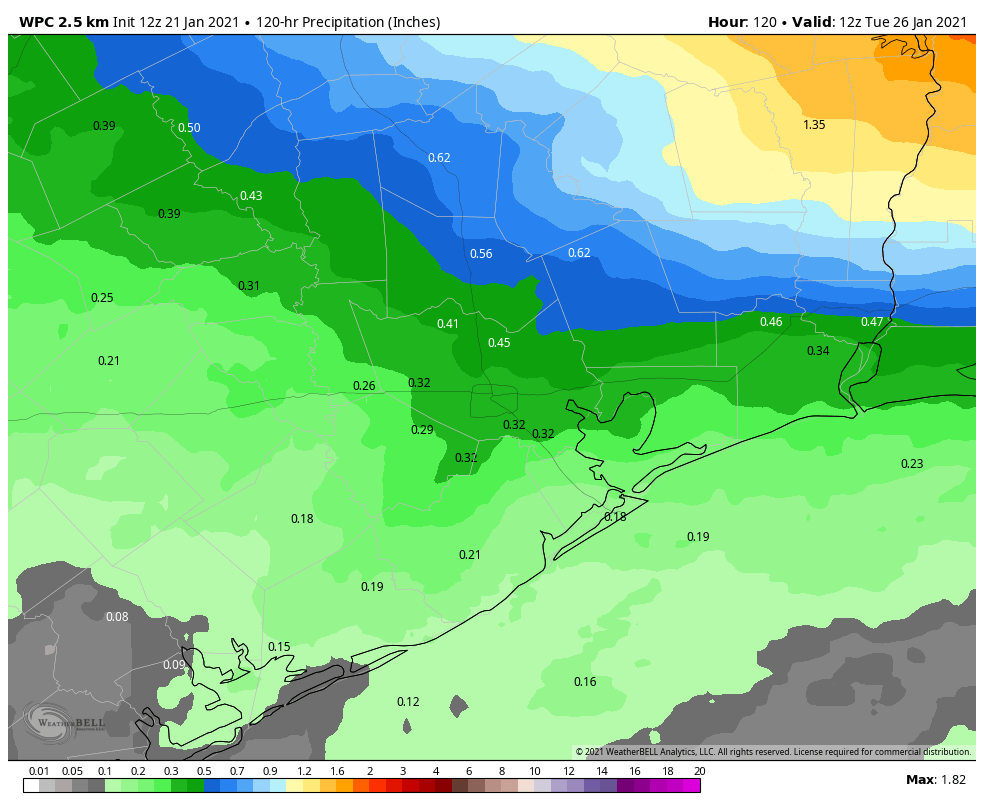 Next week
Our region will return to more winterlike weather on Monday, as a decently strong front arrives, perhaps around the middle of the day. Some additional rainfall may accompany this front, but we expect clearing in its aftermath. This may bring us a couple of days of sunshine, but this front, too, may meander back onshore by Wednesday or so. Lows will likely drop into the 50s. A still stronger front may arrive by Thursday or Friday of next week.