Good morning. Temperatures range from near freezing in Montgomery County to the upper 40s along the coast on what should be our coldest morning until at least Sunday. Houston's basic pattern is pretty well locked in, with a slow warming trend from now through Friday, before the next front arrives and makes for a cold and breezy weekend ahead.
Tuesday
Today will not warm up a whole lot, as an upper-level disturbance will help to generate some cloud cover. As a result, expect highs to only reach into the mid- to upper-50s, and with light to moderate winds out of the northeast it will feel fairly chilly outside. There is a slight chance of showers this evening, although I think our air mass is dry enough that an upper-level low probably won't produce any measurable rainfall for most areas. Lows tonight should be a couple of degrees warmer than Monday night due to the cloud cover.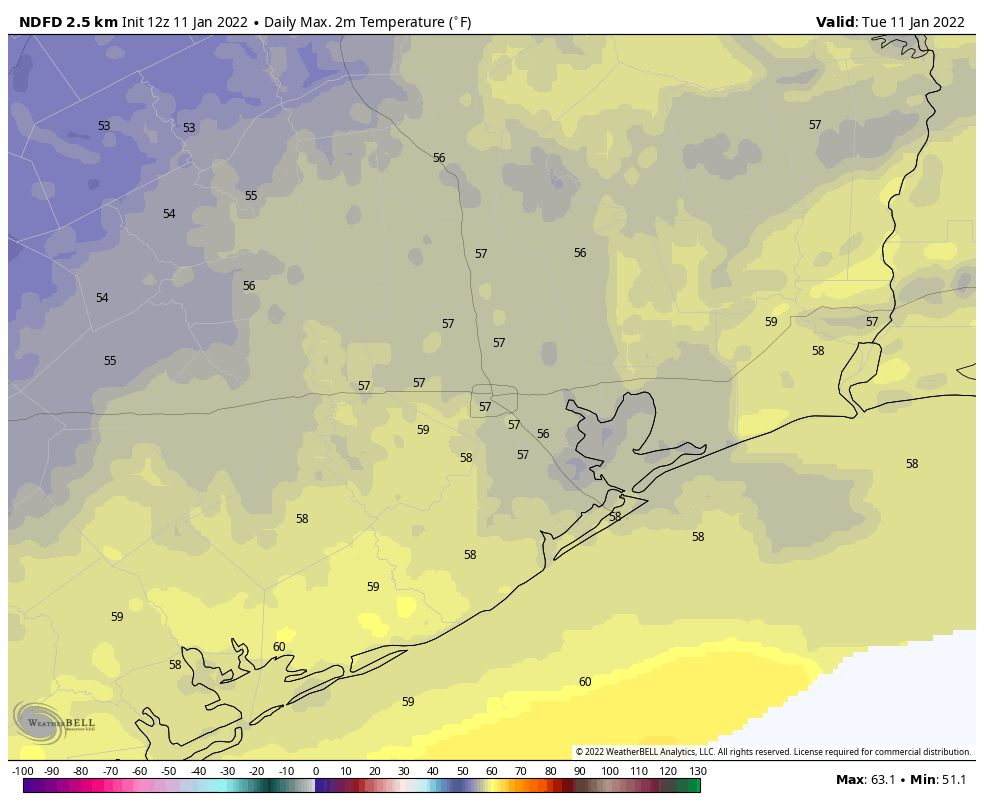 Wednesday
We'll see a mix of clouds and sunshine on Wednesday, and local temperatures will depend on how much sunshine breaks through. Overall, highs somewhere between 60 and 65 degrees seem a good bet for most locations. As skies clear tonight, most of the region should again see temperatures drop into the 40s on Wednesday night.
Thursday and Friday
As the high pressure system moves off to the east during the middle of the week, we'll start to see a warmer flow for Thursday and Friday, both of which will probably be mostly sunny days with highs in the vicinity of 70 degrees.
Saturday, Sunday, and beyond
Saturday morning will probably start out fairly mild, with temperatures in the low 50s, before the next cold front arrives. I think it will likely reach the Houston metro area sometime between sunrise and noon, although that's not locked in. Some brief, light rain is possible with the front although for much of the area it looks to be a dry passage. Saturday afternoon and evening look breezy, with temperatures in the 50s and gusts of perhaps 20 to 35 mph.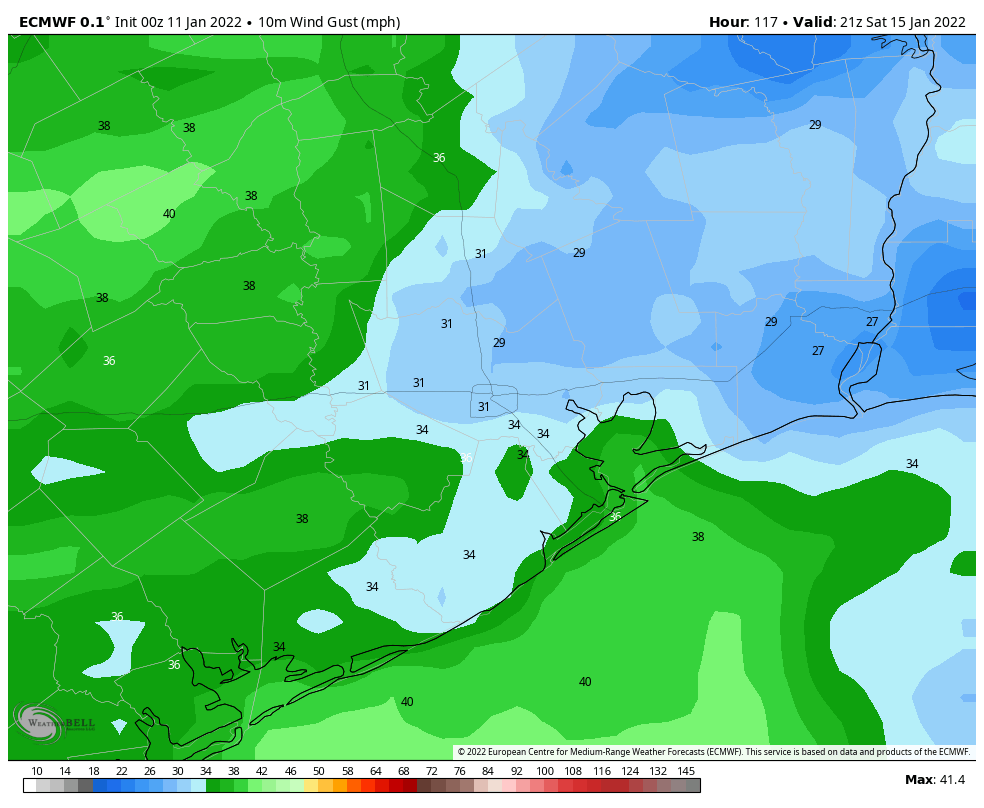 By Sunday morning, lows likely will drop down to around 35 to 40 degrees in downtown Houston—a good incentive to keep running during the marathon. Winds, fortunately, should begin to subside somewhat by Sunday morning, although they will continue to blow from the north at perhaps 10 mph. Highs should climb into the mid-50s beneath sunny skies, with another night of temperatures in the 30s for inland areas, and 40s along the coast.
A warming trend then begins on Monday for the region, with another front possibly moving through some time on Wednesday, and perhaps bringing somewhat better rain chances with it